Kellyanne Conway's Husband Slams Trump Over Tweet About Obama's '57 States' Gaffe From 10 Years Ago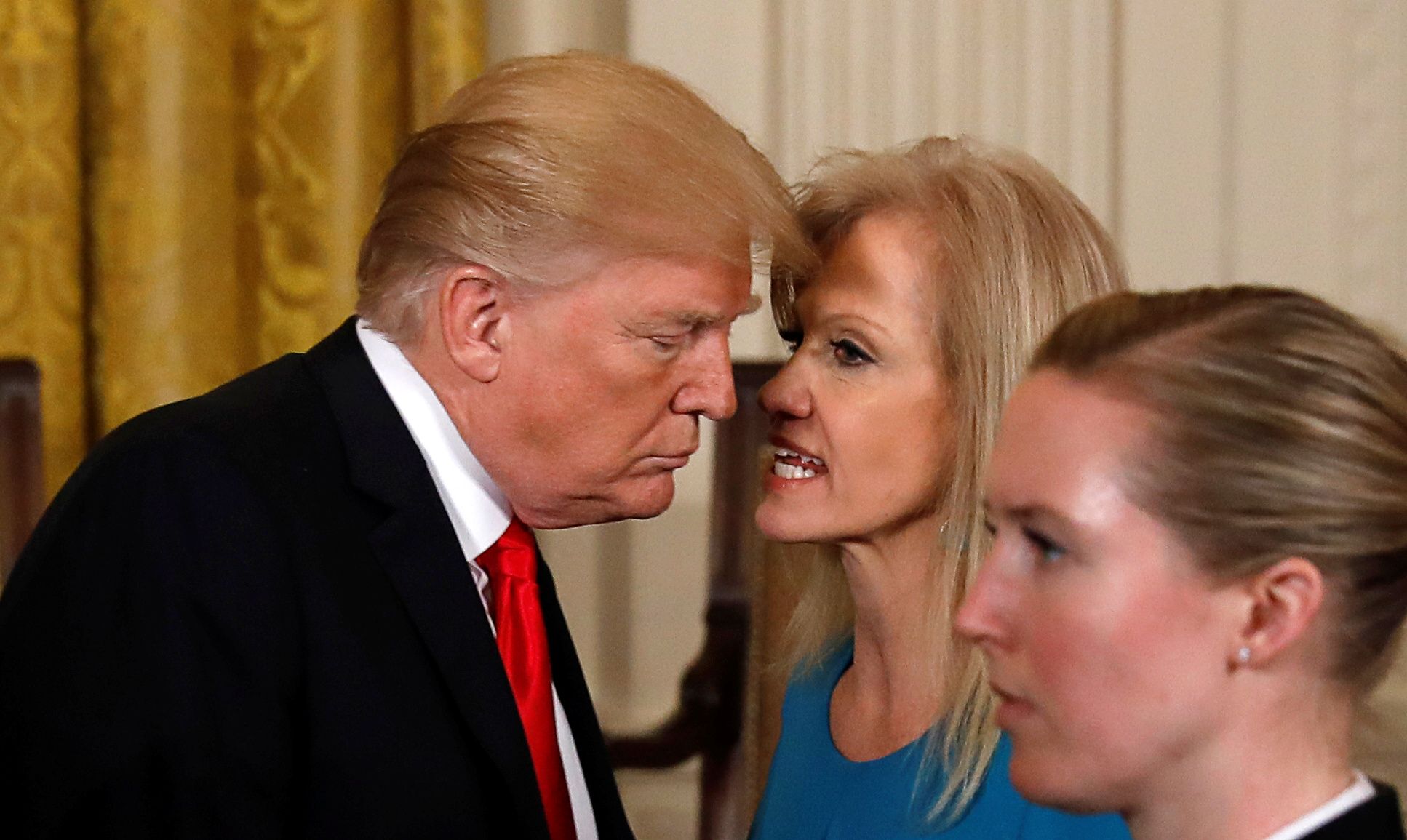 White House Counselor Kellyanne Conway's husband, George Conway, blasted President Donald Trump over his tweet mocking a comment Barack Obama made 10 years ago.
On Friday, Conservative attorney George Conway took to Twitter to hit back at Trump for ridiculing former-president Obama's accidental 2008 comment where he said he visited "57 states" during his presidential run.
"When President Obama said that he has been to '57 States,' very little mention in Fake News Media. Can you imagine if I said that...story of the year!" Trump had tweeted on Friday.
Conway responded by pointing out the "huge difference" between Trump's comparison to Obama. "Needless to say, there's a huge difference between an isolated slip of the tongue and ceaseless, shameless, and witless prevarication on virtually all topics, large and small," he wrote.
Conway has frequently ridiculed Trump on social media despite his wife's high-profile role in the president's White House.
Earlier this month, Conway retweeted a series of posts about Trump, including one that showed the president's dropping approval rates.
"At this point in 2010, Obama was 46% approval 47% disapproval (Gallup) and his party still got creamed at the polls in November," Christina Wilkie wrote in the tweet, later shared by Conway.
That same day, Conway shared another tweet of a Quinnipiac poll which showed that only 41 percent of Americans believed Trump was "fit to serve" in the White House, while 55 percent thought he was not fit to lead.
Conway also shared the controversial New York Times op-ed by an anonymous official titled: "I am part of the resistance inside the Trump administration."
In August, Kellyanne Conway admitted to the Washington Post in an interview that she thinks her husband's repeated public criticism of Trump is disrespectful to their marriage.
"I think it's disrespectful," she said. "I think it disrespects his wife."
Kellyanne Conway added: "I feel there's a part of him that thinks I chose Donald Trump over him which is ridiculous. One is my work and one is my marriage."
In the same article, George Conway weighed in on the issue, saying that the issue is simply that she's working for Trump.
"If there's an issue, it's because she's in that job, for that man," George Conway said. "If my wife were the counselor to the CEO of Pepsi and I had a problem with her boss, I would simply drink my Coke and keep my mouth shut. If the president were simply mediocre or even bad, I'd have nothing to say. This is much different."
Trump's tweet about Obama's "57 states" gaffe comes after the former president returned to the campaign trail earlier this month, to support Democratic candidates ahead of the November midterms.