Fox News Urged to Fire Tucker Carlson for Defending Kenosha Shooter Kyle Rittenhouse
Fox News host Tucker Carlson has been accused of inciting violence after he said that a teenager charged with homicide for shooting two protesters, had "decided to maintain order when no one else would."
Calls were growing for Carlson to be fired following his monologue about the violence in Kenosha, Wisconsin, in which he appeared to say that 17-year-old Kyle Rittenhouse's actions were understandable after days of chaos sparked by the police shooting of Jacob Blake.
In a segment on Wednesday in which he introduced graphic footage from the riots, including images of a protester bleeding in the street after being shot in the head, the Fox anchor said that Kenosha "devolved into anarchy because the authorities in charge of the city abandoned it."
He accused the authorities,"from the governor of Wisconsin on down" of refusing to enforce the law.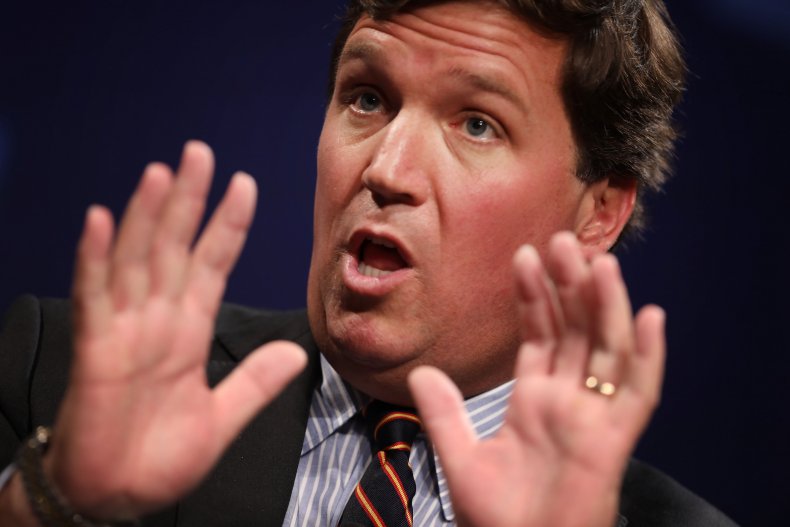 "They stood back and watched Kenosha burn. So are we really surprised that looting and arson accelerated to murder? How shocked are we that 17-year-olds with rifles decided they had to maintain order when no one else would? Everyone can see what was happening in Kenosha. It was getting crazier by the hour.
"The violence has been building unabated for three months now. Every day the mob becomes more radical," he added.
His comments promoted an immediate backlash from many high profile figures who called for advertisers to drop the host, in a reprise of past controversies involving appeals for Carlson to be fired.
Former labor secretary under President Clinton, Robert Reich tweeted: "If they don't take action after this, every one of Fox News's executives, directors, and advertisers is complicit in Tucker Carlson's racist, murderous rants."
Actor John Cusack tweeted: "We need to boycott cable until they ban Fox News. We can also boycott their sponsors," and he listed companies such as Disney, Amazon and Hulu.
Author Don Winslow tweeted: "It's insane if his advertisers stay with him. I hope someone mounts a vigorous advertiser boycott." Padma Lakshmi tweeted: "Tucker Carlson is promoting kids with rifles murdering civilians on Fox."
Really American tweeted to 160,000 followers: "Tucker Carlson sticking up for a murderer who slaughtered protesters with an assault rifle would generally be grounds for immediate firing & cancelling of Tucker's show." A number of celebrities simply tweeted: "Fire Tucker Carlson."
When Fox was contacted for comment, the network referred Newsweek to a tweet from Carlson with a transcript of his comments during the segment.
NBA players boycotted games on Wednesday following the shooting of Blake in Kenosha which has ignited several nights of protests.
Police say Rittenhouse traveled to Kenosha from his home in Antioch, Illinois 20 miles away on Tuesday after joining other militia members who had answered Facebook calls to "protect" the city. He has been charged with first-degree intentional homicide in the killing of two people and the injuring of another.
This story has been updated to include Fox's response to Newsweek's request for comment.