Kentucky Follows Tennessee With Push to Clamp Down on Drag Shows
Kentucky lawmakers have followed their Republican counterparts in Tennessee and passed a bill that targets drag performances in the state.
Senate Bill 115 passed by 26 votes to 6 along party lines on Friday, March 10. It bans drag shows on a publicly owned property or where the performance can be seen by a child.
The bill is an element of the ongoing culture wars in the U.S. Drag performers and transgender people have been labeled as "groomers" by conservatives.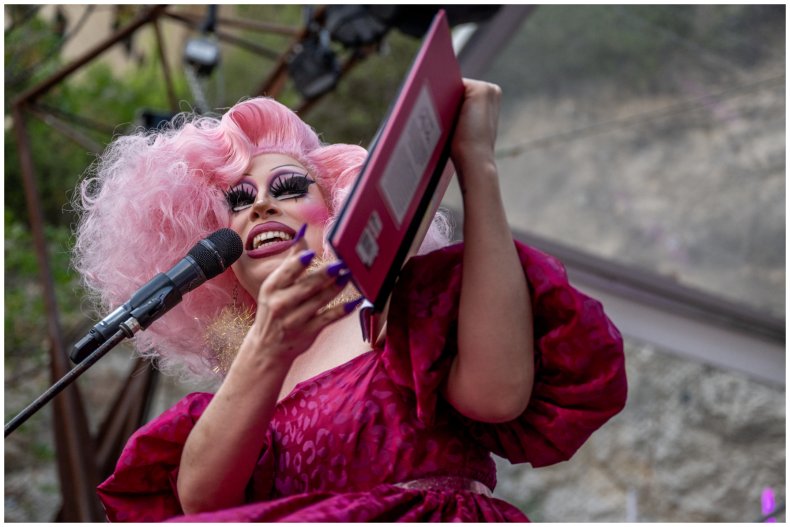 Anti-drag queen and anti-transgender rhetoric in conservative circles has led Republican lawmakers to introduce legislation to crack down on performances as well as the minority community.
The bill, which now heads to the Republican-controlled state house, calls drag shows "adult performance" and defines them as "a live sexually explicit performance."
According to the bill, drag performances are also classified as "a live performance involving male or female impersonators, who provide entertainment that appeals to a prurient interest in sexual conduct, regardless of whether or not performed for consideration, which taken as a whole lacks serious literary, artistic, political, or scientific value."
A person found guilty will face a Class B misdemeanor for the first offense; a Class A misdemeanor for the second; and a Class D felony for the third and subsequent offenses.
Meanwhile, businesses that allow drag performances where children are present will have their licenses suspended or revoked by the Department of Alcoholic Beverage Control or the local alcoholic-beverage control administrator.
Businesses will also face suspension or revocation of any business license or certificate of occupancy and denial or refusal to renew those.
The bill's lead sponsor Republican Senator Lindsey Tichenor admitted she previously had been to a drag show in the state.
According to the Associated Press, a Democrat opponent asked if Tichenor found it "sexually arousing." However, the question was ruled out of order after a GOP Senate leader said it was "outside the bounds of decorum."
Newsweek has contacted Tichenor and Democratic Senator Reggie Thomas via email.
In February, Tennessee lawmakers passed joint legislation to create a felony offense for anyone engaging in an "adult cabaret performance."
At least 26 bills have been introduced by Republican lawmakers in 14 states. This signifies a crackdown by conservatives amid moral outrage over "drag story hours" at local libraries and other events.
LGBTQ advocates and others have described the bills as unconstitutional and restricting freedom of speech and expression.
Erin Reed, an LGBTQ activist, wrote in a Twitter thread shortly after the Tennessee bill's passage.
Reed tweeted: "This bill is an atrocity committed at all trans and gender nonconforming people as well as all drag artists.
"It bans 'male and female impersonators' from 'providing entertainment that appeals to prurient interest.'"