Kentucky Libertarian Party Compares Vaccine Passports to Holocaust Symbols
The Libertarian Party of Kentucky has compared the new vaccination passport programs around the U.S. to the indicators Nazis used to identify Jews during the Holocaust.
The Biden administration is working on a vaccine passport program that would allow people to prove that they had been inoculated against the disease before entering venues been closed during the pandemic.
But the Kentucky branch of the political party that promotes civil liberties and non-interventionism has criticized the scheme.
It tweeted: "Are the vaccine passports going to be yellow, shaped like a star, and sewn on our clothes?" in a reference which compared the program to the yellow stars that were sewn on the clothes of Jewish people to identify them during World War Two.
The tweet prompted criticism from another branch of the same political party. The Libertarian Party of Bexar County, in Texas, wrote: "While it is understandable people are upset by such 'passports' this type of messaging is in extremely poor taste.
"Yall can make an argument about bad policy without minimizing actual horror," it added.
Progressive activist Charlotte Clymer tweeted that "every reasonable adult, regardless of political views" would agree that such a comparison is "utterly absurd."
Meanwhile, Elizabeth Picciuto tweeted: "Announcement: a vaccine passport is extremely unlike the yellow star imposed by Nazis on Jews. An insistence that they are in any way alike shows a serious lack of moral awareness."
Twitter user R. Rachel Barenblat, a rabbi, wrote of the comparison: "I cannot begin to unpack how offensive that is on so many levels."
New York became the first state to launch the so-called "vaccine passport." Known as the "Excelsior Pass" it can be downloaded as a QR code on a phone app and scanned as proof of vaccination. It is hoped that it will allow for bigger crowds at events such as weddings as the state opens up from the pandemic lockdown.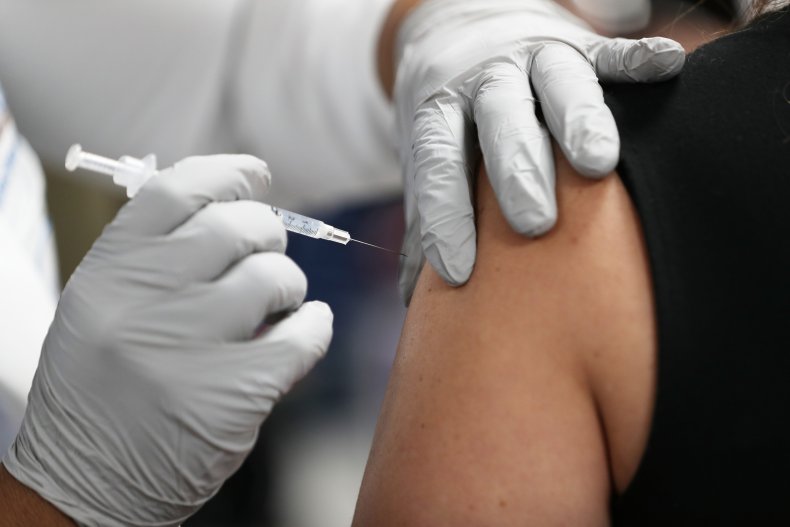 However, Florida Governor Ron DeSantis said this week he would take executive action against any move to impose vaccine passports in his state, citing privacy concerns.
Denmark has said it plans to use its "Coronapas" vaccine passport domestically from Easter.
Israel became the first country to release a "green passport" program that proved the bearer had been vaccinated or had recovered from the disease.
Newsweek has contacted the Kentucky Libertarian Party for comment.
The graphic below provided by Statista shows the vaccination rates across the world.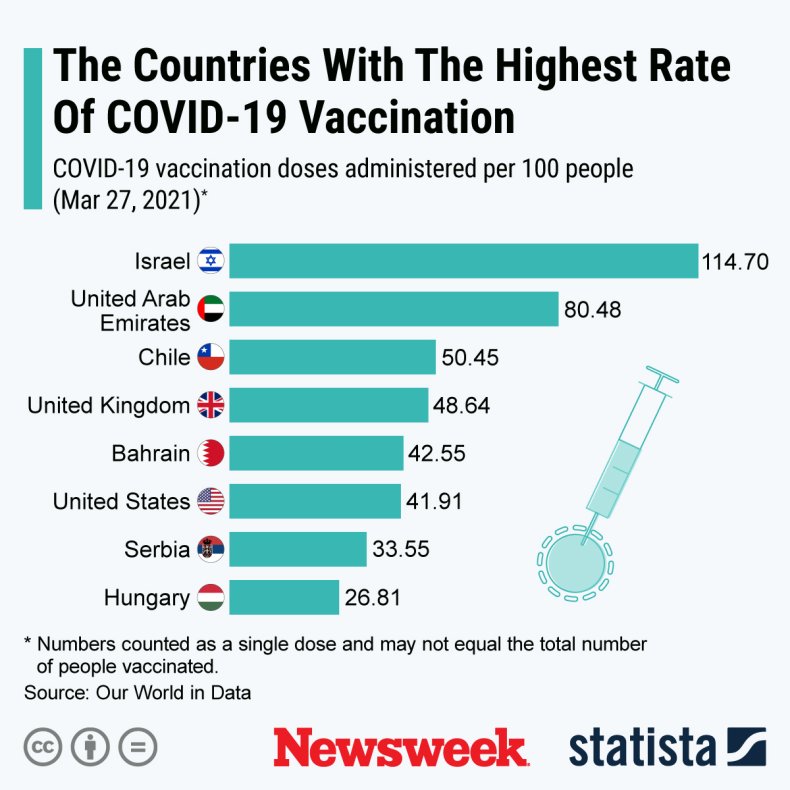 This story has been updated.