Kentucky Police Dead After Suspect Opens Fire in Hostage Standoff: Sheriff
Two law enforcement officers and one police dog died from injuries sustained after a suspect opened fire as police attempted to serve him a warrant in a domestic violence incident, Kentucky police said.
Kentucky State Police gave the grim update on Friday regarding the incident that occurred the night before in the small town of Allen, Kentucky, near the West Virginia border. The officers, who were at the suspect's home in which he barricaded himself while holding his wife and daughter hostage, came under immediate gunfire, leaving several injured and causing multiple law enforcement agencies to respond, police told local media Thursday night.
Floyd County Sheriff John Hunt identified the slain officers as Sheriff's Deputy William Petry and Prestonsburg Police Captain Ralph Frasure in a Facebook post Friday.
The suspect has been identified by local media as Lance Storz, 49, who was taken into custody Thursday night. The circumstances leading to Storz's capture were not clear Friday. He is being held in Pike County Detention Center on a $10 million bond for multiple charges, including murder of a police officer, according to county records.
Hunt told CBS affiliate WYMT on Friday that sheriff's deputies called for backup after arriving at Storz's residence for the domestic violence investigation.
"For those who were there, they lived through hell for some time," he told the station.
Floyd County Attorney Keith Bartley described the scene to the station as a "war zone."
An emergency management director was also injured in the shooting, reports WLKY. Hunt told the station that officers came under fire from a rifle.
State police also said Friday in a news release that four other law enforcement officers were injured, three of which remain hospitalized.
"One of the officers is in critical condition, two officers are in stable condition and one officer was treated and released," they said in a news release. "Additionally, one civilian was injured during the incident and is receiving medical care at a hospital."
On Thursday night, WMDJ FM 100.1 said in a Facebook post that the wife and daughter who were held hostage are now safe.
The federal Bureau of Alcohol, Tobacco, Firearms and Explosives Louisville said on Twitter Thursday night that its Ashland and London offices were responding. The agency added that the Kentucky State Police "is the point of contact and will release more information as it become available."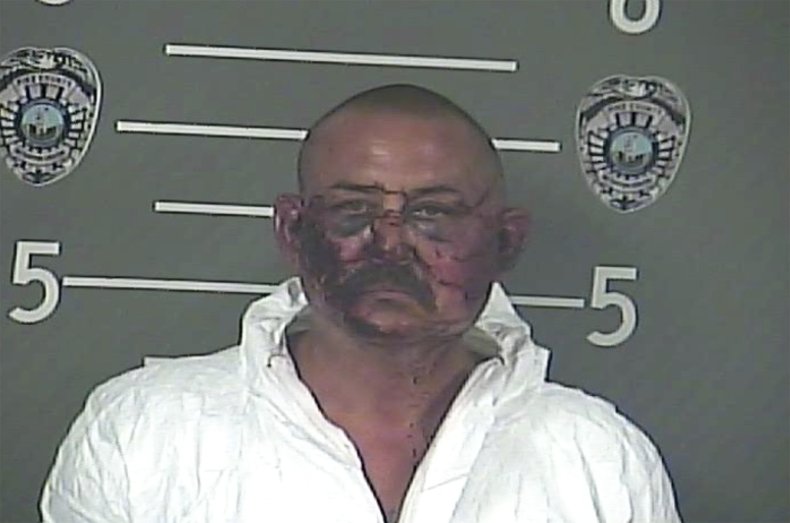 On Thursday night, other law enforcement agencies took to social media to express support for the officers.
"Please pray for our brothers tonight as they will surely need them," the Hodgenville Police Department said in a Facebook post.
Also on Thursday night, Kentucky Governor Andy Beshear in a tweet asked the commonwealth's residents to join him and his wife "in holding Floyd County in prayer, especially the family and loved ones of those who have responded to a barricade situation involving a shooting."
"Each day when an officer goes out, he never knows if he is going to make it back home," the Magoffin County Sheriff Department said in a Thursday Facebook post. "These are special people with a desire to put others lives ahead of their own. Please lift them up ... they need you right now!"
Newsweek has reached out to Hunt's office for updates.
Update 7/1/22, 6:20 p.m. ET: This story has been updated with comment from the Kentucky State Police.