Kenya Election Was Hacked, Says Opposition Leader Raila Odinga, Raising Fears of Violence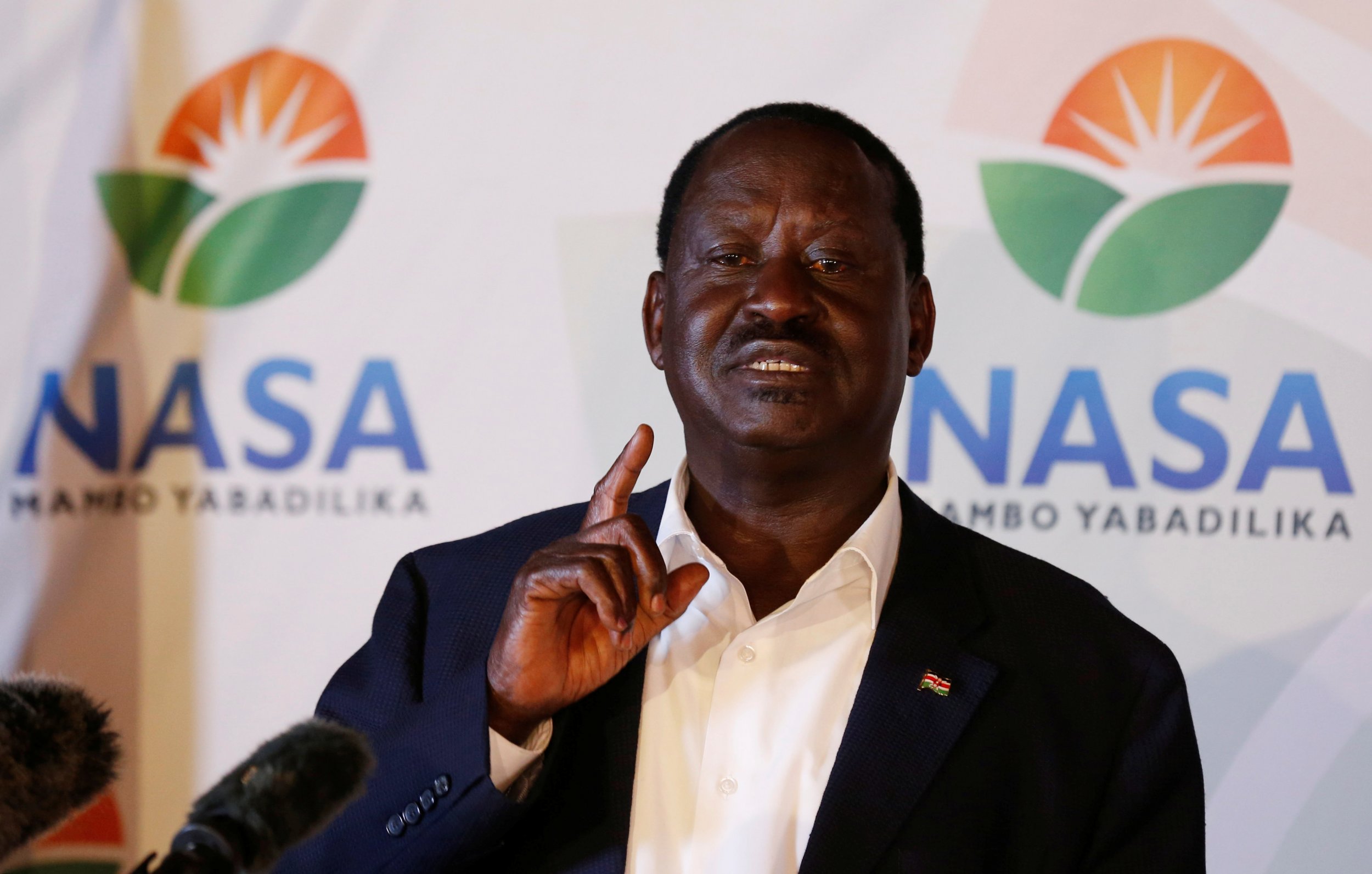 Kenya's opposition leader has rejected preliminary results of the East African country's vote, claiming the voting systems were hacked using the identity of a murdered election official.
With more than 90 percent of the results counted, incumbent Uhuru Kenyatta is leading in the presidential race with 54 percent of the votes ahead of challenger Raila Odinga on 45 percent.
The vote had been anticipated with a mixture of excitement and trepidation, as Kenyans feared a repeat of post-election violence that killed more than 1,000 in 2007-08 if the polls did not run smoothly.
But at a press conference Wednesday morning, Odinga rejected the results and claimed that the systems of the Kenya electoral commission had been hacked.
The opposition leader, running in his fourth presidential election, claimed that the systems of the Independent Electoral and Boundaries Commission (IEBC) were hacked using the identity of Chris Msando, the late head of IT at the IEBC. Msando's body was found last week; investigators concluded that he had been tortured before his death.
Read more: A brutal murder in Kenya highlights why its election matters to the U.S.
"We have caught them. Hackers gained entry into the election database through Msando['s] account and directly into Chairman Wafula Chebukati's account," said Odinga, according to Kenya's Star newspaper. "They created errors in the server that allowed them to turn a democratic process to a function of formula."
"I do this out of the obligations for Kenyans. Some people conspired and denied Kenyans an opportunity to elect their leaders," said Odinga.
The IEBC has not commented since Odinga made the claims. Odinga did not explain how he knew the election had been hacked or reveal the source of his information.
Odinga's comments raised the specter of post-election violence, which blighted Kenya 10 years ago in similar circumstances. In 2007, Odinga claimed that the vote had been rigged in favor of then-incumbent Mwai Kibaki, who was declared the victor.
Odinga's supporters took to the streets and clashed with backers of Kibaki. The protests morphed into an ethnic conflict—Odinga is a member of the Luo ethnic group, while Kibaki is from the majority Kikuyu—that displaced hundreds of thousands and killed many before a coalition government was formed after two months of conflict.
Odinga appealed for calm at the press conference, but added: "I don't control the people." His deputy, Kalonzo Muyoka, also called for calm but said that the opposition might demand unspecified "action" at a later point, Reuters reported.
Kenyans on social media criticized Odinga for stoking tensions and expressed fears about a possible outbreak of violence.