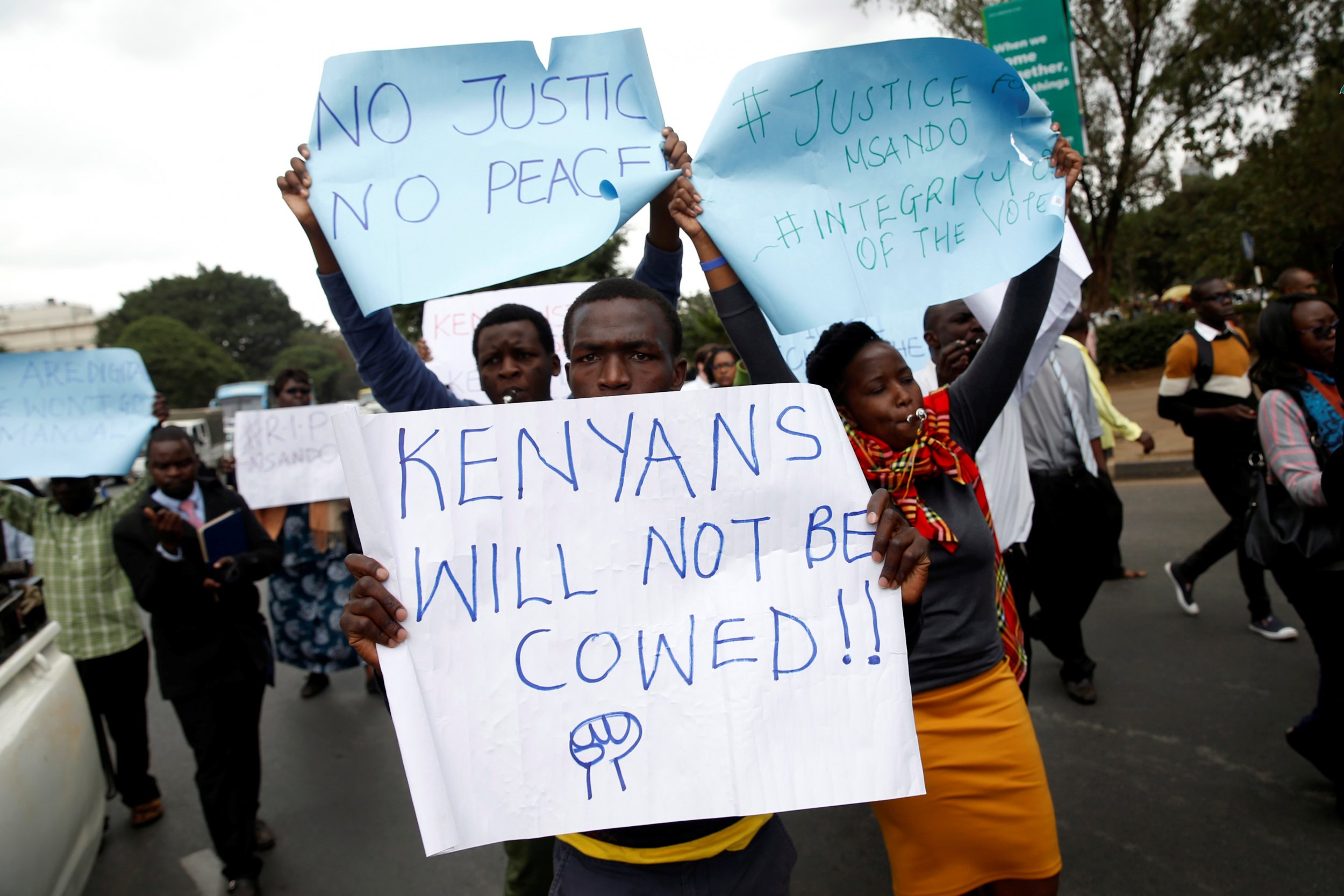 The brutal murder of a top election official in Kenya, with just a week before the East African country holds a general election, has raised the familiar specter of violence—a decade on from an election that ended with over 1,000 killed in its aftermath. And U.S. officials are concerned.
The family of Christopher Msando, the man in charge of Kenya's electronic voting system, identified his body at a mortuary in the capital, Nairobi, on Monday, police said. Msando had been missing for three days; he was tortured before being murdered, according to the head of Kenya's election commission, Wafula Chebukati.
Taken on its own, Msando's death is a brutal act. But set against the background of volatile weeks of preparation for Kenya's election—during which the president threatened the judiciary not to interfere and Somali militants tied to Al-Qaeda carried out a spate of attacks—it signifies a worrying escalation in a country that has shown the capacity for massive election violence in the past.
Related: Al-Shabab has overtaken Boko Haram as the deadliest militant group in Africa
The U.S. has been quick to react to Msando's death. Ambassador Robert Godec issued a joint statement with his British counterpart on Monday saying the U.S. and U.K. were "gravely concerned" by Msando's murder and offering assistance in the investigation. (Newsweek requested an interview with Godec to discuss the nature of such assistance but did not receive a reply.) The offer is a sign of the critical importance of peaceful and credible elections in Kenya, a major economy in East Africa, a fragile democracy in a region populated by autocrats, and a bulwark against the radical Islamists of Al-Shabab in neighboring Somalia.
President Donald Trump has had little to say about Africa in his first six months in office, but Kenya has been, and will be, one of Washington's key partners on the continent. The U.S. has provided substantial aid in recent years in a bid to fight disease and cement Kenya's democracy, and Kenyan President Uhuru Kenyatta is one of a handful of African heads of state to have received a telephone call from President Trump since he came to office.
Yet while the economy has flourished and Nairobi has become a regional tech hub—Kenya has faster mobile internet speeds than the U.S.—the country has struggled to fully quell ethnic tensions and implement democratic values. This was evidenced most clearly in the aftermath of the 2007 elections: Mwai Kibaki, the incumbent, was declared the victor in a process described by opponent Raila Odinga as rigged. Odinga's backers took to the streets and clashed with Kibaki's supporters, ethnic violence flared and more than 1,000 people died. Commentators such as economist Kwame Owino have claimed that a similar outbreak of violence in 2017 is unlikely, but tensions between the two main candidates—President Kenyatta and Odinga, who is running in his fourth election—have been rising in recent weeks.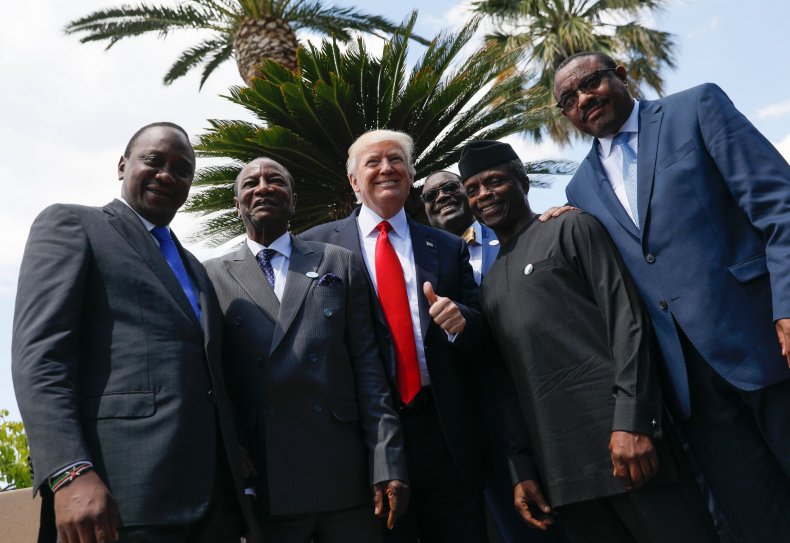 Msando's death ups this concern ahead of Tuesday's vote, according to William Mark Bellamy, who served as the U.S. ambassador to Kenya between 2003 and 2006. "Political assassinations and murders of this type are unfortunately not all that uncommon in Kenya," says Bellamy, a senior adviser to the Africa Program at the Center for Strategic and International Studies, "but even by those standards, this is a pretty shocking development."
According to Bellamy, it is crucial that the result of Tuesday's vote be seen as credible in order to avoid violence. Recent polls suggest a close race in the election; one poll released on Tuesday put Odinga on 49 percent and Kenyatta on 48 percent, while another had Kenyatta at 47 percent and Odinga at 44 percent. Msando's death has also raised concerns about possible malfunctions in election equipment used to count votes.
"When you have an event like this [Msando's death], it just raises the risk that a close race, particularly one where there are inevitably some technical difficulties, some other irregularities, it raises the risk that it's not going to be perceived as credible. It undermines the credibility of the election, and I think that's the danger," says Bellamy.
Washington has made clear that it considers the threat of violence to be credible. The State Department has already alerted U.S. citizens to the dangers of traveling to Kenya around election time and warned those who are already in the country to "exercise caution and remain abreast of the security situation."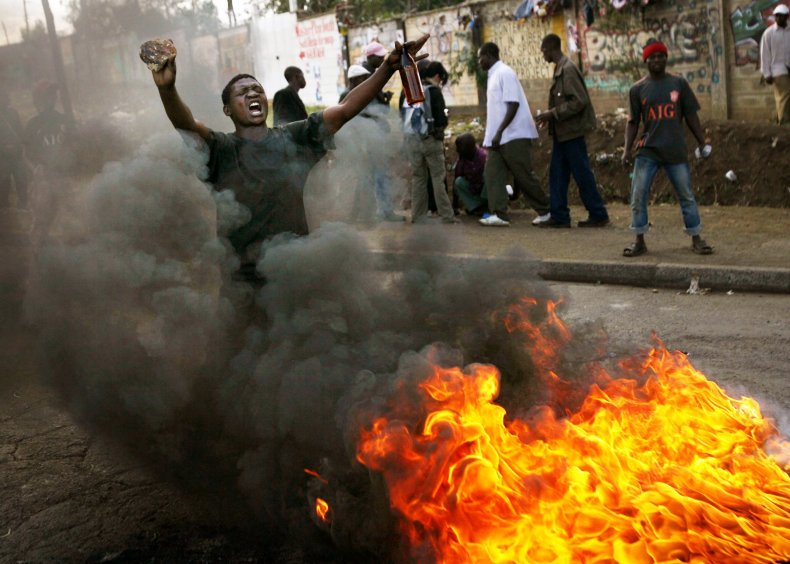 Kenya's importance to the U.S. is evident in the fact that Nairobi is home to the biggest U.S. embassy in Africa. (In 1998, Al-Qaeda and the Egyptian Islamic Jihad groups bombed it and the U.S. embassy in neighboring Tanzania, resulting in President Bill Clinton ordering strikes on targets in Sudan and Afghanistan.) Numerous American businesses also have their regional headquarters in the Kenyan capital. Washington has plowed money into ensuring Kenya's development: Between 2011 and 2015, Kenya was the top recipient of U.S. aid in sub-Saharan Africa, receiving more than $4.6 billion in total.
"Kenya is the most important country in East Africa and has been America's strongest partner and ally in the region since its independence in 1963," says Johnnie Carson, the U.S. ambassador to Kenya from 1999-2003 and former President Barack Obama's chief Africa official in the State Department.
"The Kenyan elections are extremely important and their success will help to strengthen the country's democratic performance and trajectory," says Carson, now an analyst at the United States Institute of Peace (USIP).
Perhaps most important to President Trump, given his avowed intent to fight radical Islamism, is Kenya's role in fighting Al-Shabab. Kenya invaded Somalia in 2011 after a series of cross-border incursions by the Islamists, and the country is a substantial contributor to an African Union force that is gradually reclaiming territory in Somalia from the militants.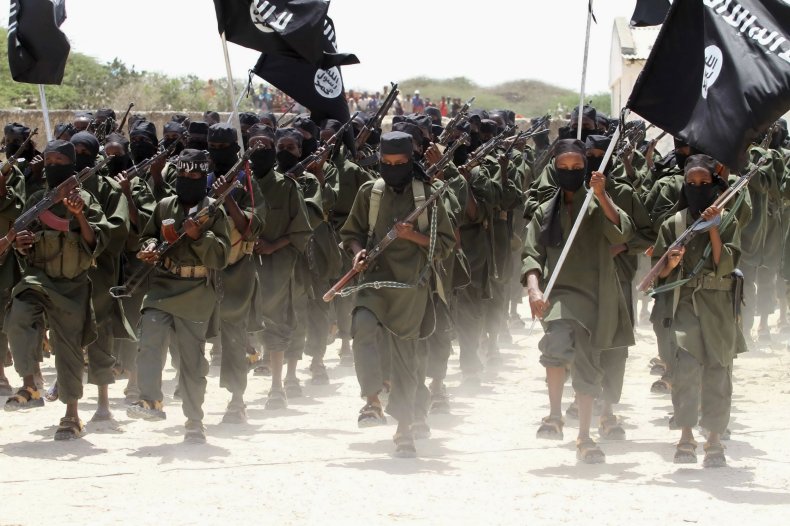 Trump has signaled that destroying Al-Shabab is one of his few priorities in Africa. The president loosened restrictions on U.S. security advisers in Somalia calling in airstrikes on Al-Shabab and has even deployed regular American troops to the country for the first time in more than 20 years. Recent U.S. airstrikes have targeted, and in some cases killed, several senior Al-Shabab commanders.
Given its role as a nascent democracy, powerful economy and active military in the region, Kenya is an important U.S. ally and the credibility of its elections is paramount, says Bellamy. "If any country in Africa should matter to the United States, Kenya is one of them."