Why Is Trump Sending More U.S. Troops to Somalia?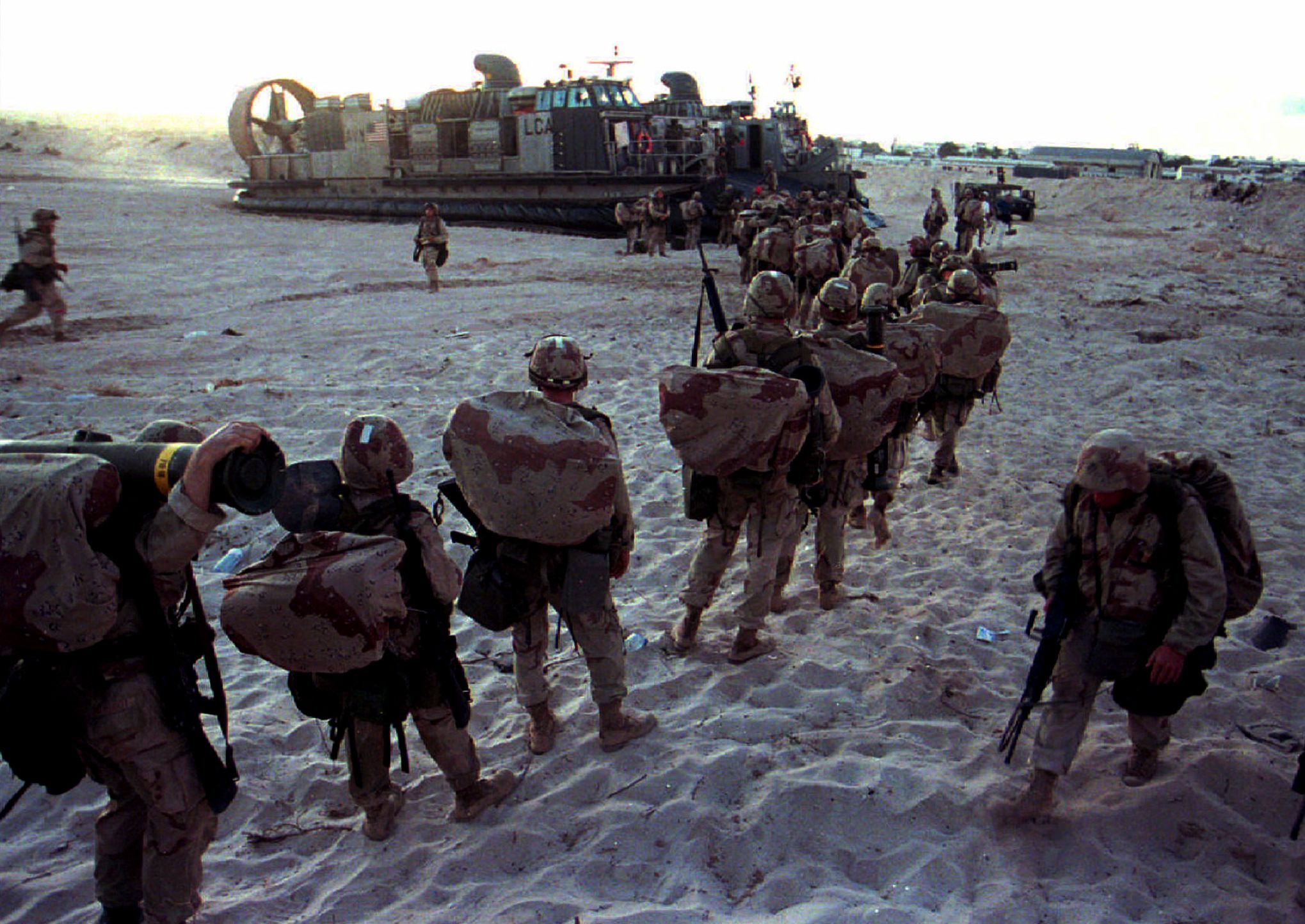 The last deployment of regular U.S. troops to Somalia led to an incident that sparked widespread horror.
Somali militiamen shot down two U.S. Black Hawk helicopters in the 1993 Battle of Mogadishu, killing 18 American soldiers. They captured several of the corpses, dragging them through the streets of the Somali capital. The attack contributed to then President Bill Clinton's decision to withdraw U.S. troops within six months from Somalia, where they had been serving on a humanitarian mission.
But now, as the embattled African state struggles with a long-running jihadi insurgency, the Trump administration has authorized the deployment of U.S. soldiers to Somalia for the first time since 1994. (U.S. military and counterterrorism advisors have been present in Somalia for several years, but regular troops have not.)
The U.S. military command for Africa (AFRICOM) confirmed to Voice of America on Thursday that American soldiers from 101st Airborne Division had been deployed at the request of the Somali federal government to carry out a train-and-equip mission until September. An AFRICOM spokeswoman later confirmed the deployment to AFP and said that "a few dozen" troops would help Somalia's army to "better fight Al-Shabab" and would conduct "security force assistance," without elaborating on what this might entail.
Things are quite different in Somalia now from the time of the so-called Black Hawk Down incident, when the country had been plunged into civil war after overthrowing its strongman leader Siad Barre in 1991. The country has a recently-elected federal government, led by a dual U.S.-Somali national who has thrown down the gauntlet to Al-Shabab, an extremist militant group with ties to Al-Qaeda. Yet some of the same scourges that roiled Somalia in the early 1990s—including a harrowing drought that is threatening to escalate into famine; clan rivalries; and the instability caused by frequent bombings in the capital—remain.
Read more: Somalia's ex-president urges Trump to "collaborate" to fight Al-Shabab
President Donald Trump has outlined defeating "radical Islamic terror groups" as the foremost foreign policy goal of his administration. But given the U.S. leader's insistence on putting American interests first, the Somalia deployment raises the question of what threat Al-Shabab poses to the U.S.
"The question is a fair one. From the U.S. perspective, do we really have a dog in this hunt?" says Kenneth Menkhaus, professor of political science at Davidson College and a Somalia expert. "That's one of the things that the Trump administration is going to have to explain to its constituency."
U.S. military personnel have been involved in Somalia's battle with Al-Shabab for over a decade. An AFRICOM spokesperson recently told Newsweek that around 100 personnel were deployed in Somalia; the focus of their mission was to train African Union and Somali forces, but the U.S. also regularly carries out drone strikes on the militant group. U.S. forces have carried at least 42 strikes in Somalia since 2007, killing up to 449 people—including up to 28 civilians—according to the Bureau for Investigative Journalism.
The State Department classified Al-Shabab as a foreign terrorist organization in 2008. Early U.S. operations in Somalia aimed at surgically taking out high-value targets associated with the group and Al-Qaeda's East African franchise, which preceded Al-Shabab and orchestrated the 1998 bombings of U.S. embassies in Nairobi, Kenya, and Dar es Salaam, Tanzania, killing more than 200 people.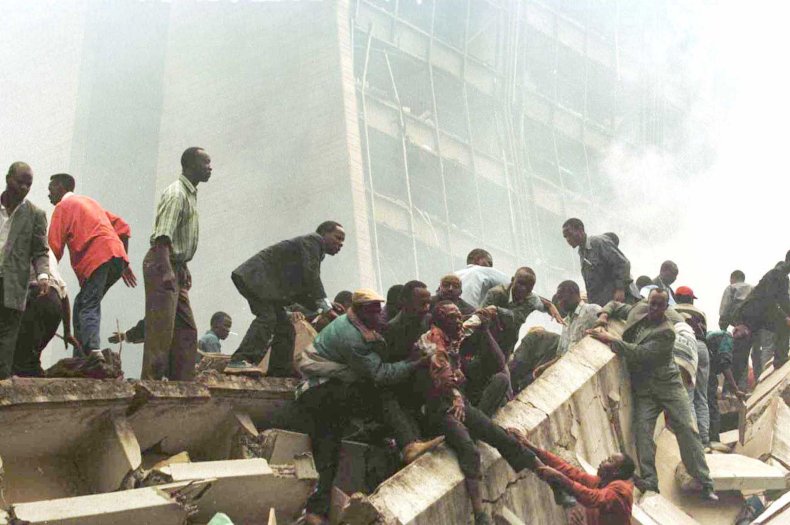 But this tactic has changed in recent months and years, according to Roland Marchal, an Al-Shabab expert and research fellow at the National Center for Scientific Research in Paris. According to Marchal, the U.S. has now widened the scope of its operations to include Al-Shabab training camps and fighters on the move; in March 2016, for example, the Pentagon took responsibility for strikes on an Al-Shabab training camp that killed more than 150 people. Marchal says that this tactic has likely been motivated by the seeming inability of the 22,000-strong African Union force in Somalia (AMISOM) to keep Al-Shabab at bay: The militants have frequently targeted AMISOM bases in recent months and the group has taken over territory where AMISOM troops have pulled out.
According to Marchal, the deployment of a few dozen more U.S. troops is unlikely to have a determinative effect on the outcome of the war on Al-Shabab. "What is the aim of the war? Is it just to kill Al-Shabab fighters? If you kill 100, 200 Al-Shabab fighters, it needs only three or four months to get this number of fighters back," Marchal adds. Only a political solution, he says, can end the insurgency, and that can only be instigated by the Somali federal and state governments.
There is also the risk of U.S. forces being manipulated by opposing sides in Somalia's complex, clan-based society. In September 2016, security forces in the semi-autonomous state of Puntland requested U.S. strikes on opposition fighters believed to be Al-Shabab; the U.S. obliged, killing 10 armed fighters. But it later transpired that the fighters were not Al-Shabab—they were from another region of Somalia that is in conflict with Puntland.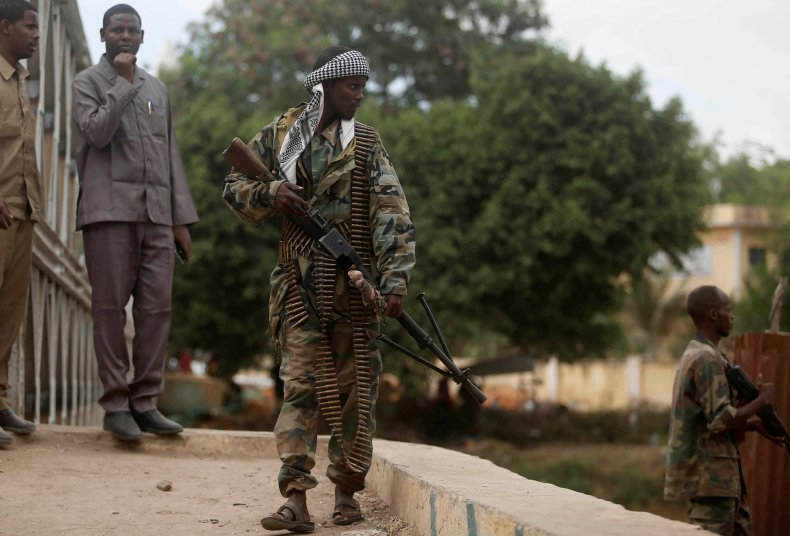 Besides the 1998 embassy bombings, Al-Shabab has not launched any successful attacks on U.S. interests in the region. But the group has called for attacks in the West—and even used Trump in a 2016 propaganda video—and tens of American citizens have joined or attempted to join the group, many coming from Minneapolis, which has one of the largest concentrations of Somali immigrants in the United States. The deployment of extra U.S. troops to Somalia follows a presidential directive in March that loosened the conditions for airstrikes against Al-Shabab in Somalia, a sign that the Trump administration may wish to expedite its military efforts against the group. (This was also suggested by a set of leaked queries from the Trump transition team to the State Department in January, which included the question: "We've been fighting Al-Shabab for a decade, why haven't we won?")
Ultimately, the Trump administration—like previous administrations—is aware that U.S. firepower alone cannot defeat the militant group, according to Menkhaus. "I've never met an American government official, whether civilian or military, who believes that Al-Shabab can be defeated outright just by U.S. military [action in Somalia]," he says.
Instead, the deployment constitutes an attempt to help Somalia help itself. "The idea is if you can bottle them up, degrade their leadership and buy time for the Somali federal government and regional states to establish themselves," says Menkhaus, "then this problem will largely take care of itself."