Somalia: Car Bomb Goes Off Near Government Ministries in Capital, 7 Civilians Killed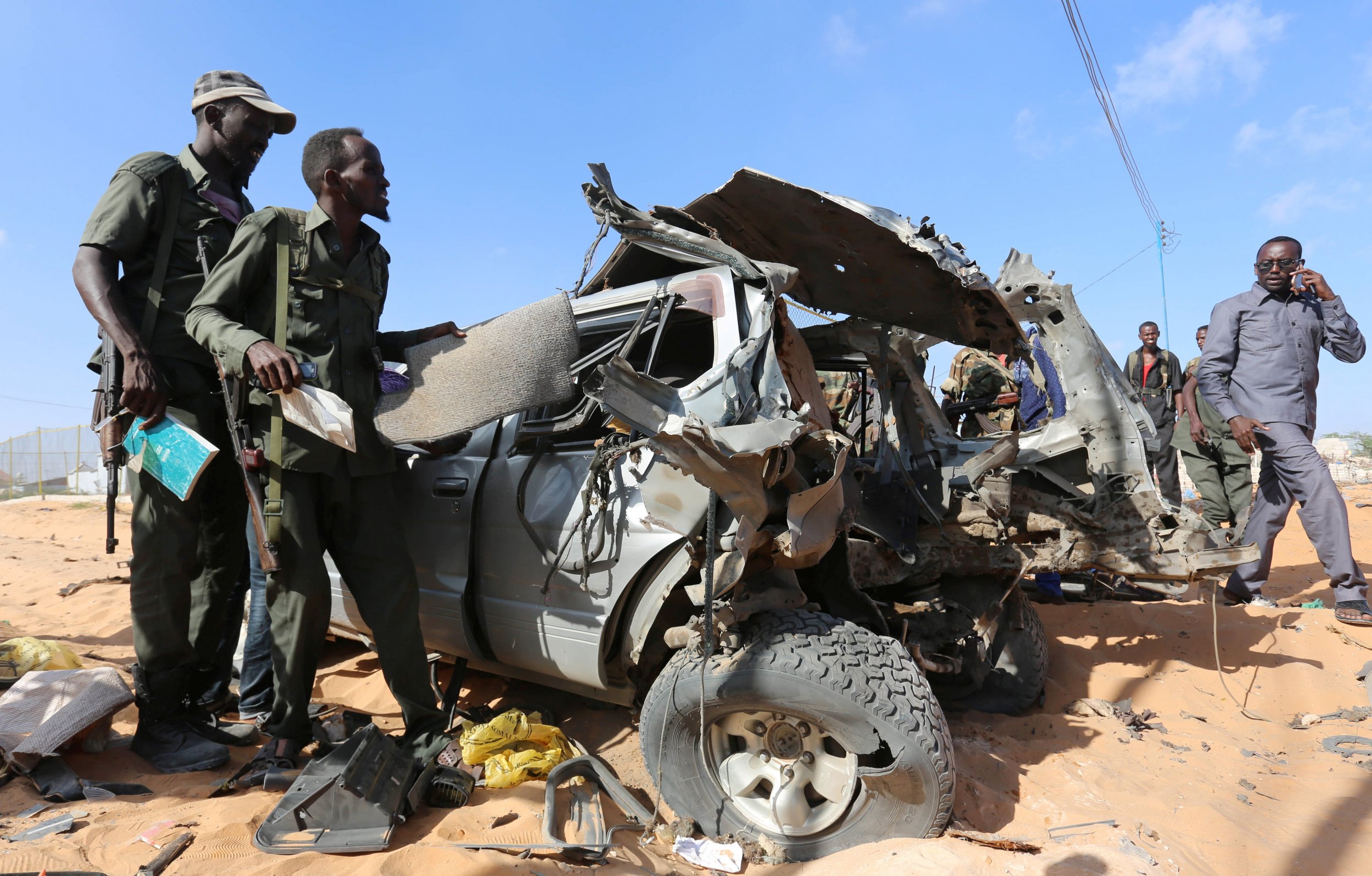 A car bomb has exploded at a restaurant in the Somali capital Mogadishu close to two government ministries, according to witnesses and reports.
The blast occurred at a restaurant near the youth and sports ministry, Somali police Colonel Ahmed Hashi told the AP, killing seven people. The location of the blast is also close to the internal security ministry, which oversees the Somali police, intelligence agency and prison service.
The director of Amin ambulances, Abdikadir Abdirahman, told Reuters that his team had already carried seven dead people from the blast. "Casualties may rise," he said. Abdifatah Omar Halane, a spokesman for Mogadishu's mayor, confirmed to reporters that seven civilians had been killed.
No group has claimed responsibility for the bombing, but al-Shabab, a militant group with ties to al-Qaeda, frequently bombs government and civilian targets in Mogadishu and elsewhere in Somalia.
A Voice of America journalist who covers Somalia shared a video showing thick smoke rising above the capital.
Somalia recently held limited elections in which parliamentarians selected Mohamed Abdullahi Farmajo, a Somali-U.S. dual national, as the country's new president. The country's new prime minister, Hassan Ali Khaire, selected a 26-minister cabinet, which the country's parliament approved in March.
Al-Shabab has vowed to wage war on the new administration and has already carried out several deadly attacks since President Farmajo came to office. In November 2016, the Obama administration determined that al-Shabab constituted an official branch of al-Qaeda and was therefore a legitimate target in the post-9/11 war on terror.
U.S. President Donald Trump recently issued a presidential directive loosening the restrictions for American military action against al-Shabab in Somalia.
This is a developing story and will be updated as more information becomes available.