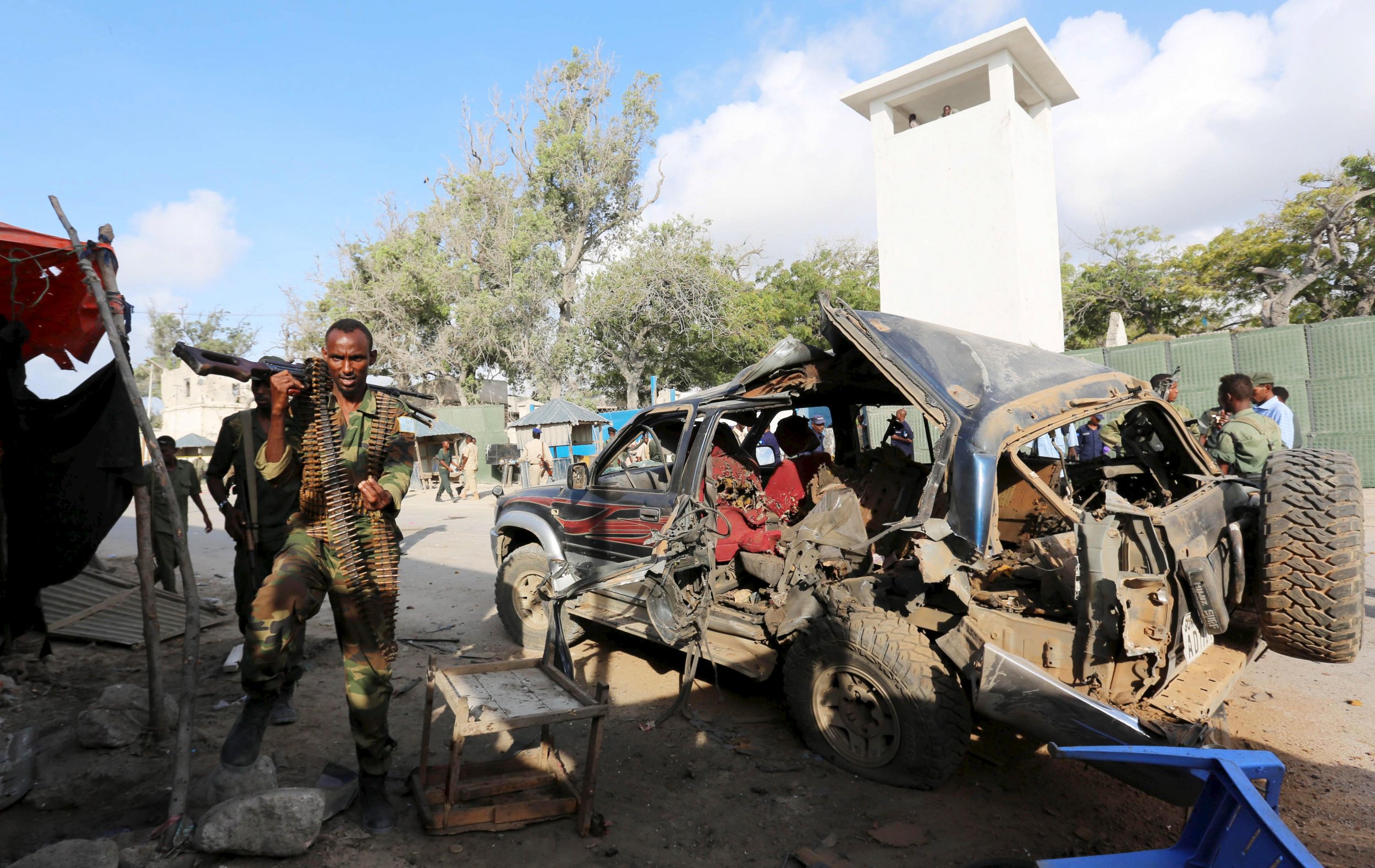 President Donald Trump has expanded the role of the U.S. military in Africa, giving the Pentagon more authority Wednesday to conduct airstrikes and send in U.S. troops to help the embattled East African nation battle Islamist insurgents.
Trump's move would allow U.S. special forces to work directly with the Somali military, which has struggled for over a decade against the influence of Al-Shabab, an ultraconservative Sunni Muslim militant group linked to Al-Qaeda, the Associated Press reported. The new directive labeled swaths of southern Somalia, excluding the capital district of Mogadishu, as war zones. The revision would give U.S. ground forces the ability to call in airstrikes without higher-level approval, something the Pentagon has reportedly been asking for in order to realize its stated goal of stabilizing the nation, which has seen near-constant conflict for over 25 years. Navy Capt. Jeff Davis, a Pentagon spokesperson, said that the move would assist both the U.S. and its allies.
"This authority is consistent with our approach of developing capable Somali security forces and supporting regional partners in their efforts to combat Al-Shabab," Davis said in a statement published in the military newspaper Stars and Stripes. "Somali and [African Union Mission in Somalia] forces already achieved significant success in recapturing territory from Al-Shabab, and additional U.S. support will help them increase pressure on Al-Shabab and reduce the risk to our partner forces when they conduct operations."
The change would reportedly apply only to U.S. missions that assist Somali and African Union forces and unilateral operations by the Pentagon. Gen. Thomas Waldhauser, head of the U.S. Africa Command, told members of Congress last week that the move would not lead to increased civilian casualties or the establishment of a "free-fire zone" in Somalia. His comments came as Trump faced scrutiny over what critics have deemed a lax policy on airstrikes and growing civilian casualties. The military admitted Tuesday that it "probably had a role" in an airstrike on the Iraqi city of Mosul that allegedly targeted militants of the Islamic State group, also known as ISIS, and reportedly killed at least 140 civilians.
U.S. troops entered Somalia in 1992 as part of a U.N.-led response to the civil war that erupted between the military and rebel groups which ousted former leader Siad Barre. After suffering a number of casualties, including the infamous 1993 Battle of Mogadishu that was popularized by the novel and film Black Hawk Down, the U.S. and U.N. withdrew. Somalia's crisis deepened with the rise of Al-Qaeda offshoot Al-Shabab, prompting a renewed U.S. military intervention through special operations units and drone strikes.
Earlier this month, Waldhauser appealed to the Senate Armed Services Committee for further intervention to combat ISIS in Libya and ISIS-affiliated Boko Haram in Nigeria.