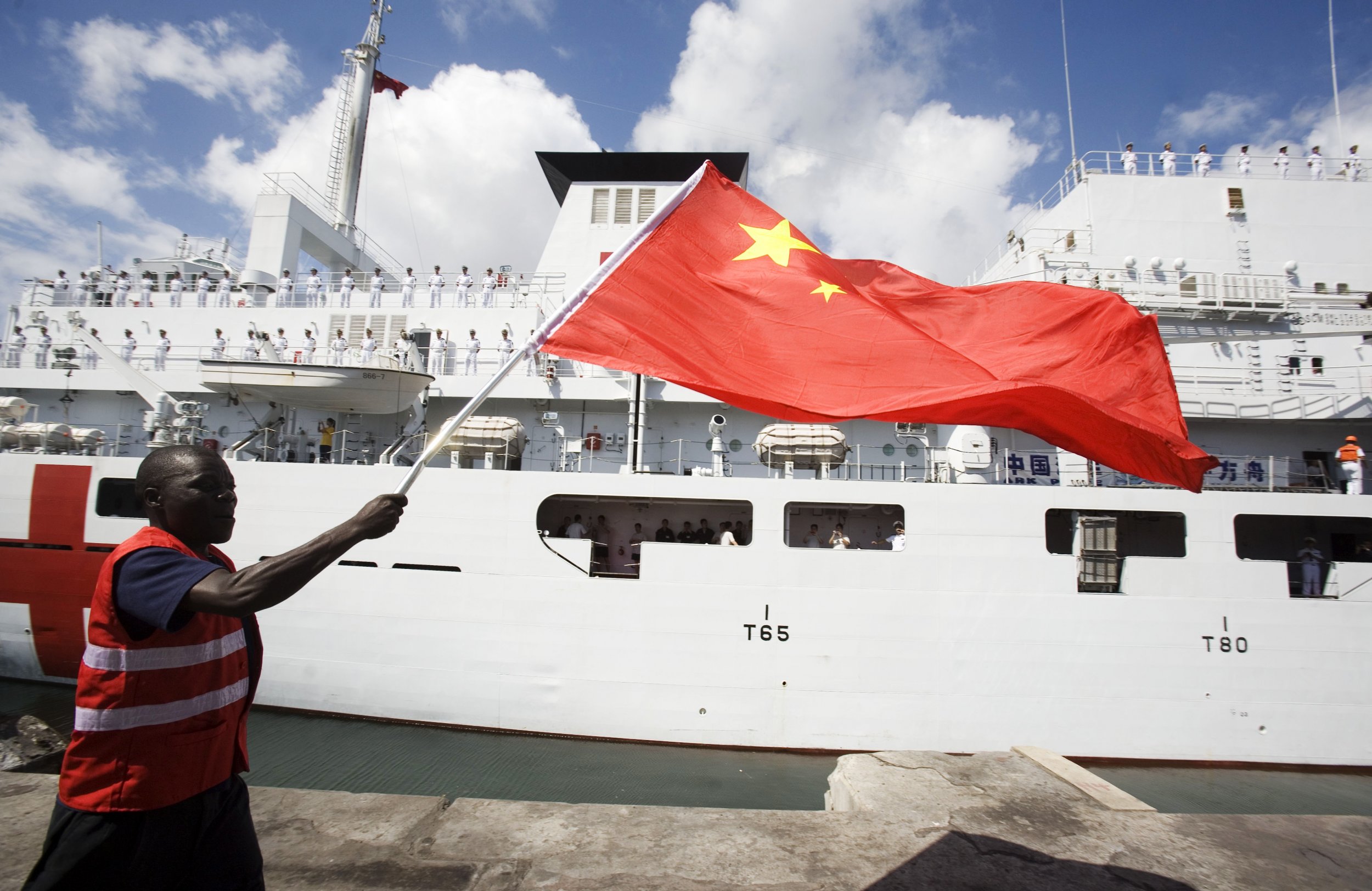 China is set to benefit from a possible pulling back of investment by U.S. companies in Africa under the Trump administration, according to a report.
The number of Chinese-funded projects increased by more than 100 percent in 2016 compared to the previous year, according to the Africa Attractiveness survey released on Wednesday by EY, formerly Ernst & Young.
By contrast, the number of American foreign direct investment (FDI) projects in Africa fell by 5.2 percent in 2016, although the United States remains the leading overall investor in Africa. Chinese projects also created more than 38,000 jobs in Africa, more than three times as many as American investments.
Since coming to office, President Donald Trump has had little to say about U.S. policy on Africa under his administration. The Trump administration is yet to appoint a head of the African Affairs bureau in the State Department and has made only a handful of calls to African leaders, though the U.S. president did receive Egyptian leader Abdel Fattah el-Sissi at the White House in April.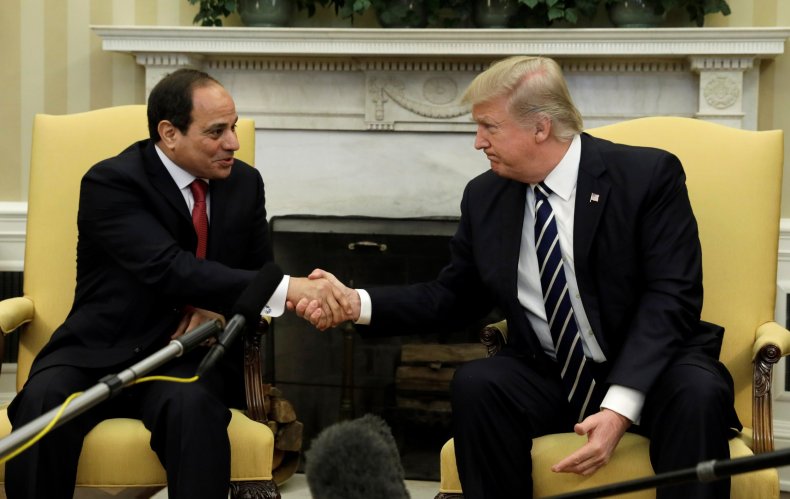 While the EY report measures private investment in Africa, as opposed to government-to-government investment or aid, any changes in U.S.-Africa policy may have an impact on business relations. The African Growth and Opportunity Act (AGOA), which was instituted in 2000 and allows tariff-free access for certain goods from African countries into the U.S., is one example of where policy and business could collide. Trump has not commented directly on the AGOA, but his favoring of bilateral trade deals over multi-party agreements would suggest a preference for individually-negotiated deals that benefited the United States, not just Africa.
Michael Lalor, the head of EY's Africa Business Center, says that while he does not foresee a marked decrease in U.S. investment in Africa in the short term, significant policy changes could impact on the likelihood of U.S. businesses starting new investments on the continent.
"A strength of U.S.-led investment in Africa has been the connectedness of investment. Business and government and development agencies aren't acting in isolation," says Lalor, citing the Power Africa program—an initiative launched by President Barack Obama in 2013 to bring 30,000 megawatts of electricity to sub-Saharan Africa—as an example.
"It helps to have government and business on the same page...The danger is that this might be a more fragmented approach to investment, versus the approach from other countries—China is a good example—where it is quite an integrated approach," says Lalor. "It might just blunt the competitive advantage of the U.S. in Africa."
While the rate of investment slowed, the U.S. continued to be the leading inward investor in Africa, accounting for 13.5 percent of total FDI projects on the continent. The main target for investment by American companies was South Africa, where 28 of the 91 U.S.-sourced FDI projects were based. South Africa has long been a hub of international investment in Africa: It is the continent's biggest and most industrialized economy. Behind it, U.S. companies also invested heavily in North Africa, particularly Morocco (14 projects) and Egypt (13 projects).
"Counting the sheer number of projects is a rather questionable measure of FDI when compared to actual capital invested. By the latter, the United States remains Africa's most important partner," says J. Peter Pham, director of the Africa Center at U.S. think tank the Atlantic Council.
Pham also says that the business acumen possessed by Trump and members of his administration means that "commercial diplomacy" will likely take a more central role under Trump, benefitting both U.S. firms and Africa.
Morocco is an example of where this could be true, Pham says. The EY report ranked the North African country as the most attractive destination for international investors in 2017, based on six factors including economic resilience, market size and ease of doing business. Morocco is the only African country—and one of only 20 countries in total—to have a free trade agreement with the United States, which entered into force in 2006. The deal has contributed to a massive increase in U.S.-Morocco trade, from $35 million in 2005 to $844.2 million in 2016. "American firms are especially well-positioned to triangulate in their business with Africa through Morocco," says Pham.
China has been involved in Africa for at least 60 years and is the continent's single largest trade partner. As well as trade and FDI, the Chinese government and state-run entities have undertaken enormous infrastructure projects in Africa—such as a $4 billion, 450-mile railway linking the Ethiopian capital Addis Ababa with the port of Djibouti, launched in October 2016—in exchange for privileged access to Africa's huge marketplace of people and resources and increased international status.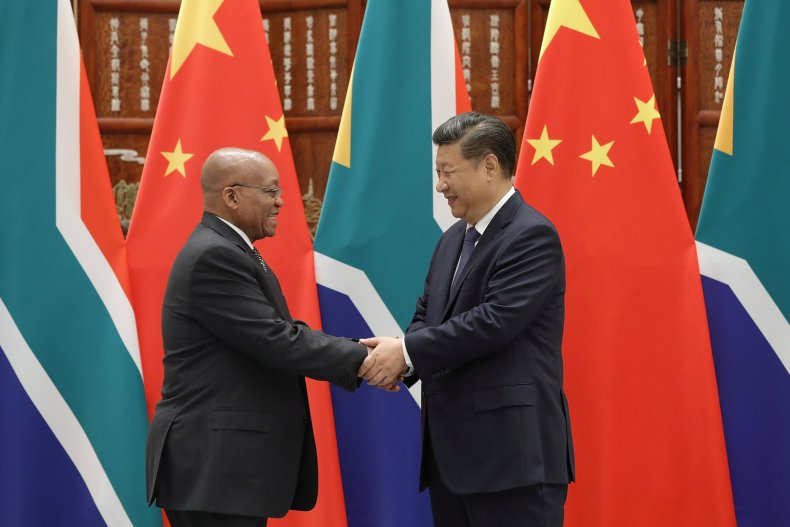 Beijing has also been a huge contributor of development assistance to African countries. At a 2015 China-Africa summit in Johannesburg, South Africa, Chinese President Xi Jinping pledged $60 billion in assistance, including grants, loans and aid to the continent.
In his budget proposal released in March, President Trump proposed cutting the budget of the State Department and foreign aid by 28 percent, as well as eliminating various government agencies, including the African Development Foundation, which promotes development by investing in African enterprises.
While aid and investment are two different things, U.S. companies are likely to follow the administration's lead in drawing back from Africa, says Stephen Chan, professor of world politics at SOAS University of London. "Investors will take aid cutbacks as a political signal and one that will lead to possible insecurity in the country concerned. So investors will be more cautious and I expect a decline in the volume of investment," says Chan.
Such a pullback could mean strategic losses in U.S. influence in Africa and leave further space for China to capitalize, says Chan. "For China, the benefits are upstream in a future where a growing Chinese economy will have grown to need African resources and paybacks from FDI and aid commitments made now," says Chan. "The Chinese, as ever, are playing a long game. President Trump, at the moment, is playing no game at all in Africa."