Somali group Al-Shabab, which has ties to al-Qaeda, has spent at least three years in the shadow of Nigeria's Boko Haram as Africa's deadliest militant group.
But new figures suggest that trend is changing. Al-Shabab was responsible for 4,281 casualties in 2016 compared to 3,499 by Boko Haram according to data collected by the Armed Conflict Location & Event Data Project ( ACLED ) and compiled by the Africa Center for Strategic Studies, an institution affiliated to the U.S. Department of Defense.
It is the first time since 2012 that Al-Shabab has overtaken Boko Haram in terms of casualties. It has also overtaken the Islamic State militant group (ISIS), which killed 2,350 people in Africa in 2016.
ISIS has a number of affiliated or aligned groups across the continent, including a splinter of Boko Haram in Nigeria and factions in Libya and Egypt.
So what is behind the change in supremacy among Africa's militant Islamist groups?
Al-Shabab's rise
Formed as the militant wing of the Islamic Courts Union—which briefly took control of the Somali capital Mogadishu in 2006—Al-Shabab has been battling the Western-backed government in Somalia for more than a decade.
Led by the shadowy Abu Ubaidah, who has a $6 million U.S. bounty on his head, the group has also carried out large-scale attacks in neighboring countries, particularly Kenya.
In 2013, Al-Shabab gunmen killed 67 people in a three-day siege at a shopping mall in Nairobi, the Kenyan capital. Two years later, Somali militants besieged a university in Garissa, near Kenya's border with Somalia, killing 148 people.
Al-Shabab has been on the back foot in recent years as a 22,000-strong African Union force (AMISOM) has pushed the group out of urban areas and into the countryside. U.S. drone strikes have also picked off senior leaders, including the former Al-Shabab chief Ahmed Abdi Godane, who formalized the Somali group's ties with Al-Qaeda.
Read more: State Department deputy says U.S. troops won't be on the frontline in Somalia
But over the past year, Al-Shabab has ramped up its attacks across Somalia, including Mogadishu, as it attempts to destabilize a nascent government and capitalize on a loss of momentum by AMISOM troops.
The group has launched several major raids on AMISOM bases, including a January 2016 attack on the El Adde base when almost 150 Kenyan soldiers were killed. Militants have also regularly detonated suicide bombs in and around government buildings and hotels, and recently launched a gun attack on a popular beach.
Somali President Mohamed Abdullahi Farmajo, who came to power in February, has declared war on Al-Shabab and offered militants an amnesty if they lay down their weapons. But the group has dismissed the offer and continues to wreak havoc. Most recently, Al-Shabab claimed responsibility for a string of roadside bombs on the Kenyan side of the border, which have killed at least 11 police officers.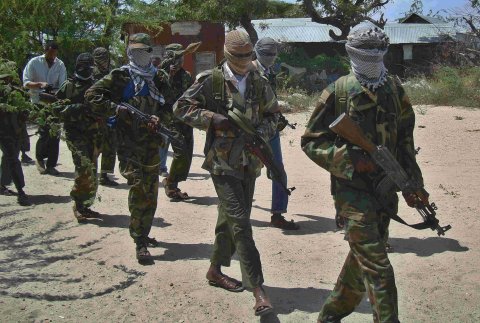 Boko Haram's decline
Boko Haram, which means "Western education is forbidden," has been fighting an armed insurgency against the Nigerian government since 2009. During its eight-year war, the Islamist militant group has killed tens of thousands of people, displaced more than 2 million and created a massive humanitarian crisis in northeast Nigeria.
The group reached its peak in terms of territory in early 2015, when it controlled land equivalent to the size of Belgium. But since the coming to power of Nigerian President Muhammadu Buhari in May 2015, Boko Haram has suffered from a renewed Nigerian military offensive that has reclaimed almost all of the territory held by the militants.
A multinational force, composed of soldiers from Nigeria and neighboring countries and civilian vigilante groups have also played a role in pinning back the militants into the remote Sambisa Forest, in Nigeria's Borno State.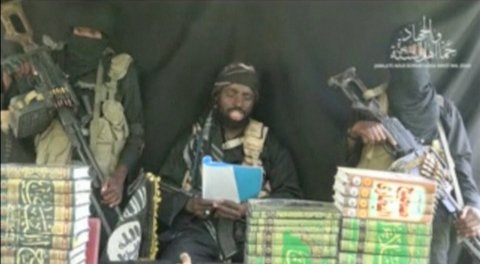 While it has come under severe external pressure, Boko Haram has also been hit by internal divisions. Abubakar Shekau, who has led the group since the death of founder Mohammed Yusuf in 2009, pledged allegiance on Boko Haram's behalf to ISIS in 2015.
But in August 2016, ISIS announced in a publication that a new leader—Abu Musab al-Barnawi—had been chosen to lead its West Africa branch. Shekau rejected the decision, and Boko Haram has since split into two factions—one led by Shekau, the other by Barnawi—which have reportedly clashed.
Both factions of Boko Haram retain the capacity to launch attacks in northeast Nigeria and the Lake Chad area, but the group has turned to increasingly desperate tactics: Child suicide bombers are regularly dispatched to markets and other public spaces by Boko Haram.
But while Al-Shabab has escalated its operations in recent months, Boko Haram historically remains Africa's biggest militant threat. The Nigerian group has killed more than 29,000 people since 2010, 11,000 more than Al-Shabab in the same period, according to the ACLED data.