What We Know About Boko Haram's Factional War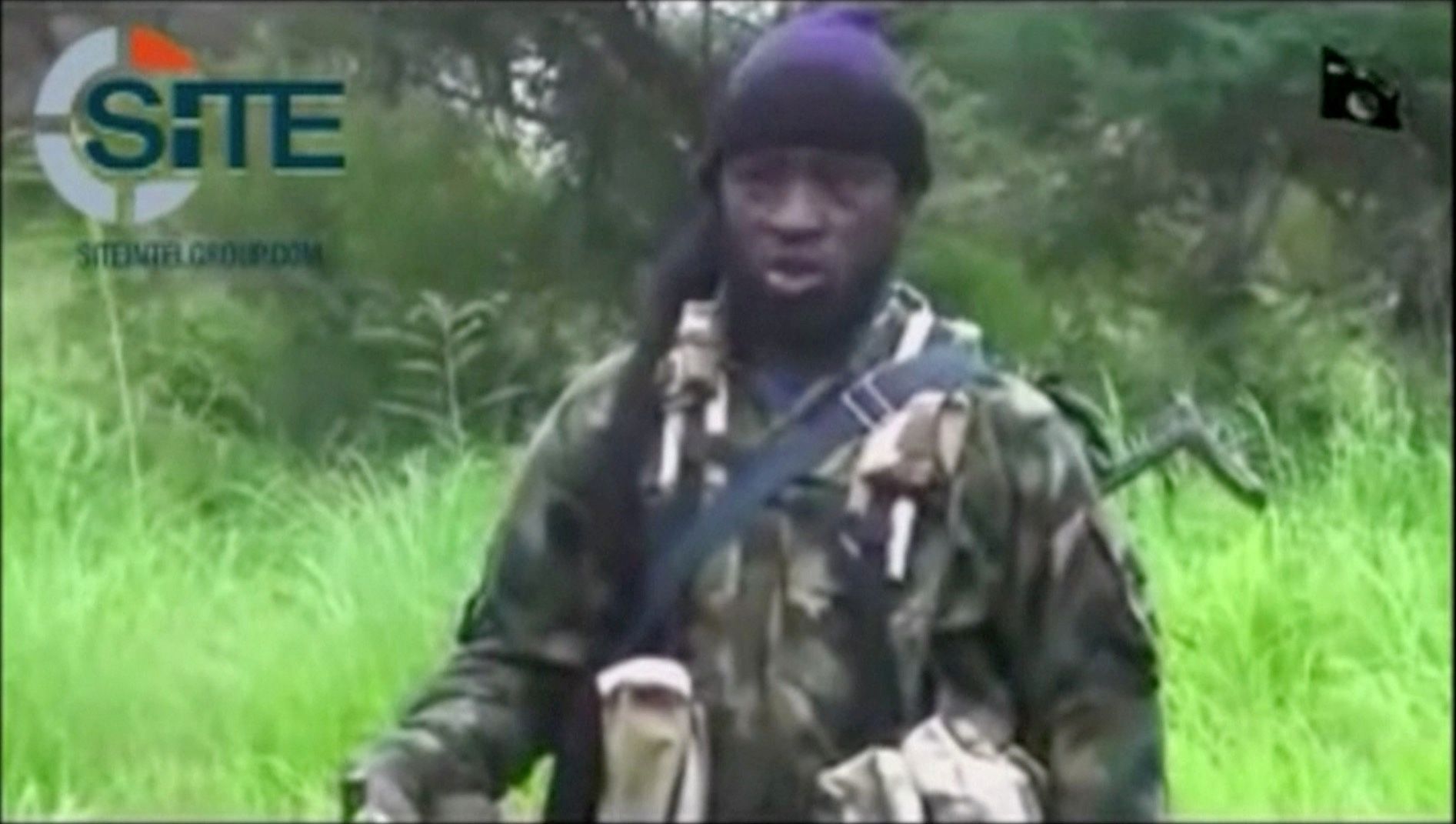 For seven years, Boko Haram has terrorized northeast Nigeria and surrounding countries, killing tens of thousands and displacing millions.
Despite the Nigerian government claiming a "technical" victory over the militant group after retaking much of its territory, Boko Haram still has a massive capacity for inflicting destruction and casualties. In the first nine months of 2016, Boko Haram has been solely responsible for almost 400 deaths in the West African country, according to the Council of Foreign Relations.
Nigeria's efforts to vanquish the Islamist group, however, may have received a boost by the growing reports of factionalism and infighting within Boko Haram, which is turning increasingly violent.
In recent weeks, two rival factions in Boko Haram have clashed in Nigeria's northeastern Borno state, close to Lake Chad— one loyal to Abubakar Shekau, the group's ostensible leader since 2009, and the other led by Abu Musab al-Barnawi, recently proclaimed as the group's commander-in-chief in a publication of the Islamic State militant group (ISIS). Shekau's faction, in particular, has suffered as a result—three of his fighters were killed on September 1 in an attack by Barnawi's troops in Yele and Arafa, two villages in Borno, while an unspecified number were also killed in the nearby Marte district on August 31, AFP reported on Wednesday.
Though both factions remain shadowy and hard data—such as numbers of fighters—is difficult to come by, Newsweek reviews what we know about the division in the Nigerian militant group.
The Shekau Faction
Leader
An ethnic Kanuri born in Nigeria's Yobe state who proclaims himself to be an Islamic theologian, Abubakar Shekau took over the leadership of Boko Haram following the death of the group's founder Mohammed Yusuf in 2009. Shekau was designated a global terrorist by the United States in 2012 and is subject to a $7 million reward for information on his whereabouts. On several occasions, the Nigerian military and others have claimed to have killed the jihadi—most recently on August 23, when the Nigerian army said that Shekau had been "fatally wounded" in an airstrike that killed several other senior Boko Haram commanders. Despite such claims, Shekau—or at least people purporting to be the militant leader—has regularly resurfaced in video and audio statements, most recently in August to denounce the appointment of Barnawi as Boko Haram's kingpin.
Tactics
Under Shekau's leadership, Boko Haram was transformed from a band of radical preachers in northern Nigeria to the world's deadliest militant group. Taking up arms following Yusuf's death in 2009—which occurred in Nigerian police custody—Boko Haram has killed tens of thousands of people in the course of its insurgency. Boko Haram's campaign of attacks led former Nigerian President Goodluck Jonathan to impose a state of emergency in the northeast in early 2013, as the militants seized territory and displaced hundreds of thousands of people in its bid to create an Islamic caliphate. At its peak, the militants reportedly controlled an area similar in size to Belgium.
The group has become renowned for its indiscriminate and brutal attacks. Mosques, churches, markets and camps for internally displaced persons (IDPs) have all been attacked by Boko Haram militants. In many of its attacks, the extremist group has used children, particularly young girls, as suicide bombers—a UNICEF report published in April stated that one-fifth of the group's suicide attacks were carried out by children, 75 percent of whom were girls.
Boko Haram has also used mass abductions as a tactic for bargaining with the Nigerian government. Perhaps the best-known incident in Boko Haram's insurgency was the April 2014 kidnapping of more than 250 schoolgirls from Chibok, a town in northeast Nigeria. The vast majority of the girls remain in captivity, and Boko Haram released a video in August purporting to show scores of the girls. In the video, one of the captives is interviewed and urges the Nigerian government to release Boko Haram members from prison in exchange for the girls' freedom.
Recent Developments
After more than a year without making a public appearance, Shekau was unusually active in August, releasing an audio statement followed by a video appearance several days later. The statements followed Barnawi's designation to a position of leadership in Boko Haram by ISIS.
In his audio message, Shekau said he had been "deceived" about Barnawi's appointment, denounced his opponent as an infidel and accused him of plotting a leadership coup. In the following video, Shekau described himself as the group's rightful leader and vowed to continue the insurgency, while also stating that his group had "no desire to fight our Muslim brethren." Shekau also continued to refer to ISIS leader Abu Bakr al-Baghdadi as "caliph," indicating that the split between the two groups was more complicated than previously thought.
The Barnawi Faction
Leader
In an edition of an ISIS-linked magazine Al-Naba in August, Abu Musab al-Barnawi was purportedly designated as being in a leadership position in the Islamic State West Africa Province (ISWAP), as Boko Haram came to be known following its pledge of allegiance to ISIS— under Shekau's authority —in 2015.
Several analysts have stated that Barnawi is the son of Yusuf, the founder of Boko Haram, and was previously a close confidant of Shekau within Boko Haram. Prior to the Al-Naba article, Barnawi was little-known in the international media but had made an appearance as a spokesman for the militant group in a January 2015 video.
Tactics
Barnawi indicated a potential amelioration in Boko Haram's tactics in the Al-Naba interview. He stated that his intention was to focus the group's attacks on Nigeria's Christian population—the country is split roughly evenly between a majority-Muslim north and a largely-Christian south —speaking of "booby-trapping and blowing up every church we are able to reach, and killing all of those who we find from the citizens of the Cross," according to a translation of the report by the SITE Intelligence group.
The statement appeared to be a denunciation of Shekau's indiscriminate policy, which included blowing up mosques and targeting markets frequented by Muslims. In the reported clashes between Barnawi and Shekau's respective factions, this point seems to have been re-emphasized: a citizen in the Monguno area of Borno, Mele Kaka, told AFP that Barnawi's fighters had told villagers that they attacked Shekau's faction "because they had derailed from the true jihad" by killing civilians and looting their property. Barnawi's faction claimed that such actions "contravene the teachings of Islam and true jihad," Kaka told AFP.
General Thomas Waldhauser, the recently-appointed head of the U.S. military command center for Africa—known as AFRICOM—also claimed in June that Boko Haram's ties with ISIS had fractured over its use of children as suicide bombers. "He's [Shekau's] been told by ISIL to stop doing that," said Waldhauser, claiming that Shekau's failure to cease such operations led to a split within Boko Haram.
Recent Developments
Barnawi has not been as active in the media as Shekau, although U.S.-based news site Sahara Reporters claimed that he released an audio statement in early August, in which he accused Shekau of living in luxury while his fighters starved. Nigeria's military has apparently given little weight to the alleged appointment, with defense spokesman General Rabe Abubakar telling Newsweek after it was announced that any change in Boko Haram's leadership "does not in any way affect us by any means."