ISIS Proclaims 'New Leader' for Boko Haram: Report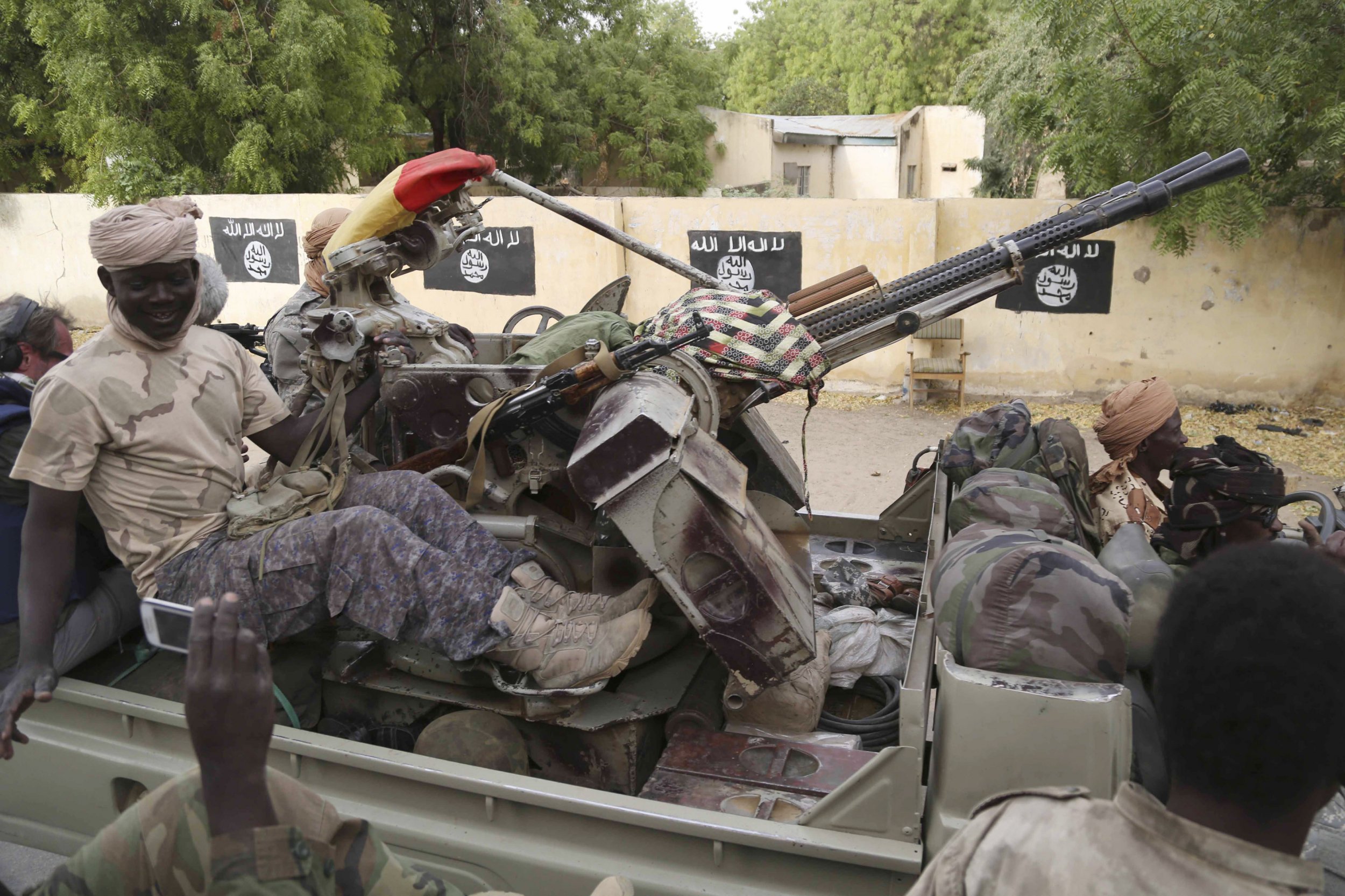 The Islamic State militant group (ISIS) has reportedly announced a new leader for its West Africa branch, which is closely associated with the Nigerian extremist group Boko Haram.
Abu Musab al-Barnawi, who previously featured in a Boko Haram video in January 2015 as a spokesman for the militants, is featured in the latest edition of a purported ISIS news outlet called Al-Naba. The interview designates Al-Barnawi as the group's new leader but does not mention the fate of Abubakar Shekau, who has led Boko Haram in recent years, the BBC reported.
Boko Haram launched an armed insurgency against the Nigerian government in 2009 and has killed tens of thousands of people since then, as well as displacing more than 2 million. It has been based largely in northeast Nigeria, but also expanded attacks to neighboring Cameroon, Chad and Niger. It was founded by Nigerian cleric Mohammed Yusuf, with Shekau taking over the group's leadership after Yusuf's death in police custody in 2009.
Shekau pledged allegiance to the ISIS caliph, Abu Bakr Al-Baghdadi, in 2015, and Boko Haram renamed itself as the so-called Islamic State West Africa Province (ISWAP). But United States officials claim to have seen little evidence of operational links between Boko Haram and ISIS's main territorial base in Syria.
General Thomas Waldhauser, who in July took charge of U.S. military operations in Africa, said that Boko Haram's ties with ISIS had fractured over allegations that Shekau failed to listen to requests from the Syria-based group to stop using child suicide bombers in paramilitary operations. (An April report by UNICEF stated that one in five suicide bombers used by Boko Haram are children.) Waldhauser stated in June that "about half of Boko Haram" had formed a separate splinter group several months prior "because they were not happy with the amount of buy-in, if you will, from Boko Haram into the ISIL brand," using an alternative acronym for ISIS.
According to Ryan Cummings, director of African security agency Signal Risk, it is wrong to equate Boko Haram with ISWAP, which includes other pockets of militants loyal to ISIS in West Africa. "There could potentially be a situation where Shekau, for example, is head of Boko Haram and remains as the emir of the group, but that ISWAP is a more composite movement of which Boko Haram is just one of the factions, and they would effectively still be submissive to an [ISIS]-appointed emir," says Cummings.
Shekau has remained an enigmatic leader in recent years. While in earlier years he appeared regularly in Boko Haram videos—notably following the kidnapping of almost 300 girls from their school in Chibok, northeast Nigeria—Shekau has faded into obscurity in recent times, with the Nigerian military claiming on several occasions to have killed him. Shekau surfaced for the first time in a year in March in a purportedly new video—looking frail and appearing next to one of the black flags associated with ISIS, Shekau gave "a message of greeting and joy" to his followers and assured them that he was still alive.
Boko Haram has been driven back over the past year and has been largely hemmed into the remote Sambisa Forest in Borno state, northeast Nigeria. The guerilla group maintains the capacity to carry out suicide bombings and armed attacks—though these have been reducing of late—and has killed more than 350 people in 2016, according to the Council on Foreign Relations.