Boko Haram Says 'No Surrender' in Latest Video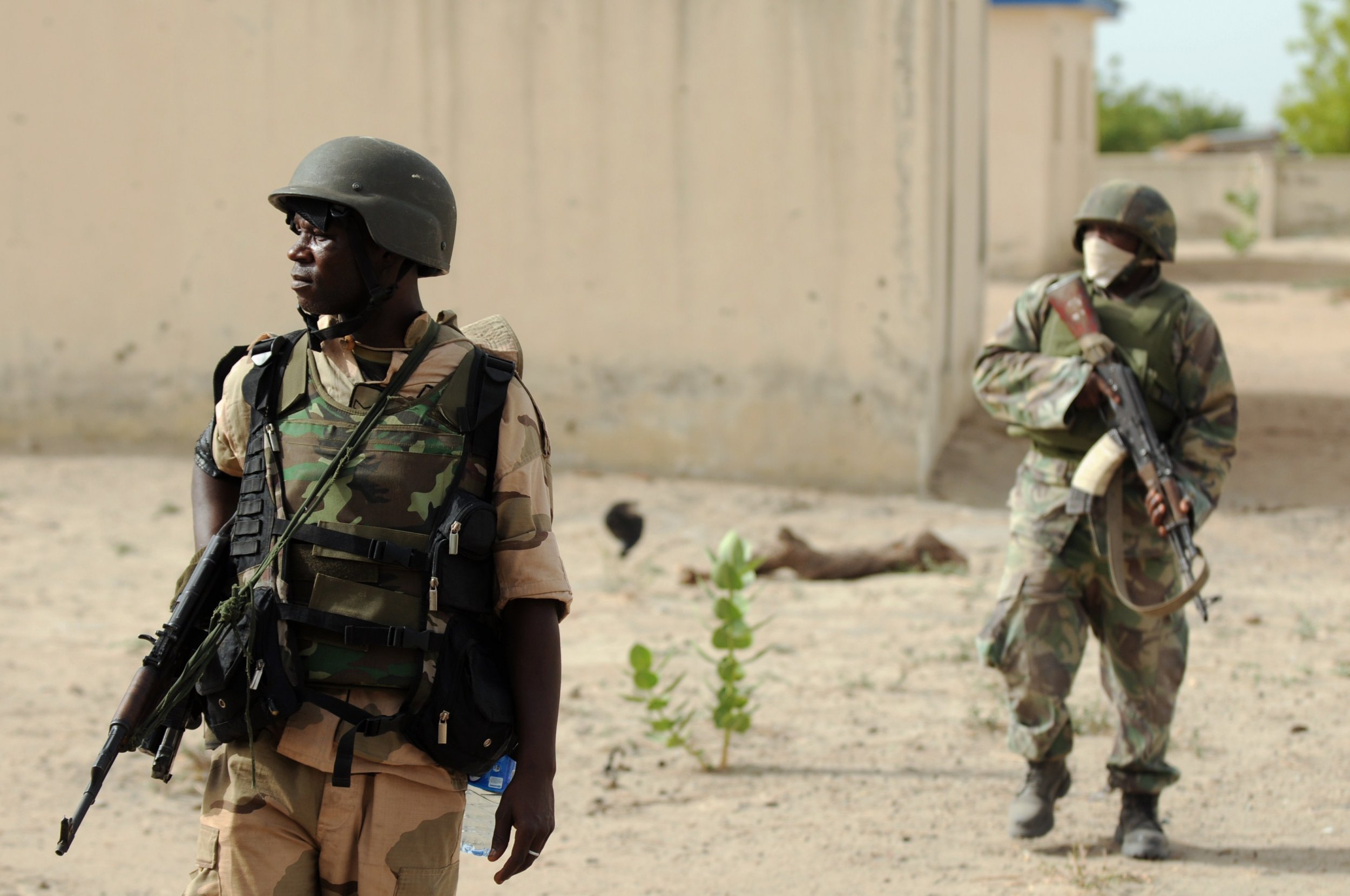 Boko Haram's latest video counters speculation that the militant group is near to surrender and reaffirms its ties with the Islamic State militant group (ISIS).
The video, entitled "Investigate," first released on Friday and circulated on social media, depicts nine masked fighters carrying AK-47 rifles and driving in Toyota Hilux pickup trucks with mounted weapons. An unidentified man dressed in army fatigues reads from a prepared script in the near-13 minute video. "You should know that there is no truce, there is no negotiations, there is no surrender," says the man in the northern Nigerian language of Hausa, with Arabic subtitles on the video, AFP reported.
The release comes after Boko Haram's mysterious leader, Abubakar Shekau, appeared in an unverified video a week earlier. The poor-quality video depicted a frail-looking Shekau giving a message of encouragement to his followers but seemingly indicated that a change of leadership in the militant group could be on the cards. "This is my desire: that whoever sees this will hear nothing but greetings between me and you...For me the end has come," says Shekau in the video, posted on YouTube on March 23.
In the latest video, the unidentified speaker confirms that Shekau is still head of the "West African wing," referencing Boko Haram's pledge of allegiance to the Islamic State militant group (ISIS) in March 2015, since when Boko Haram has rebranded itself as the Islamic State West Africa Province (ISWAP). The pledge does not seem to have improved the fortunes of the group, however, which suffered territorial losses in 2015 after a sustained counter-insurgency by the Nigerian military and is currently confined to its Sambisa Forest stronghold in Borno state, northeast Nigeria.
Boko Haram's six-year insurgency has killed tens of thousands of people and displaced millions in Nigeria and its neighboring countries. The Nigerian military said on Tuesday that "Operation Safe Corridor" had been launched, which would allow repentant militants to enter a camp for rehabilitation and reintegration into society.
New York-based outlet Sahara Reporters posted a full version of the video to YouTube on Tuesday.