Boko Haram Leader Abubakar Shekau Appears in 'New' Video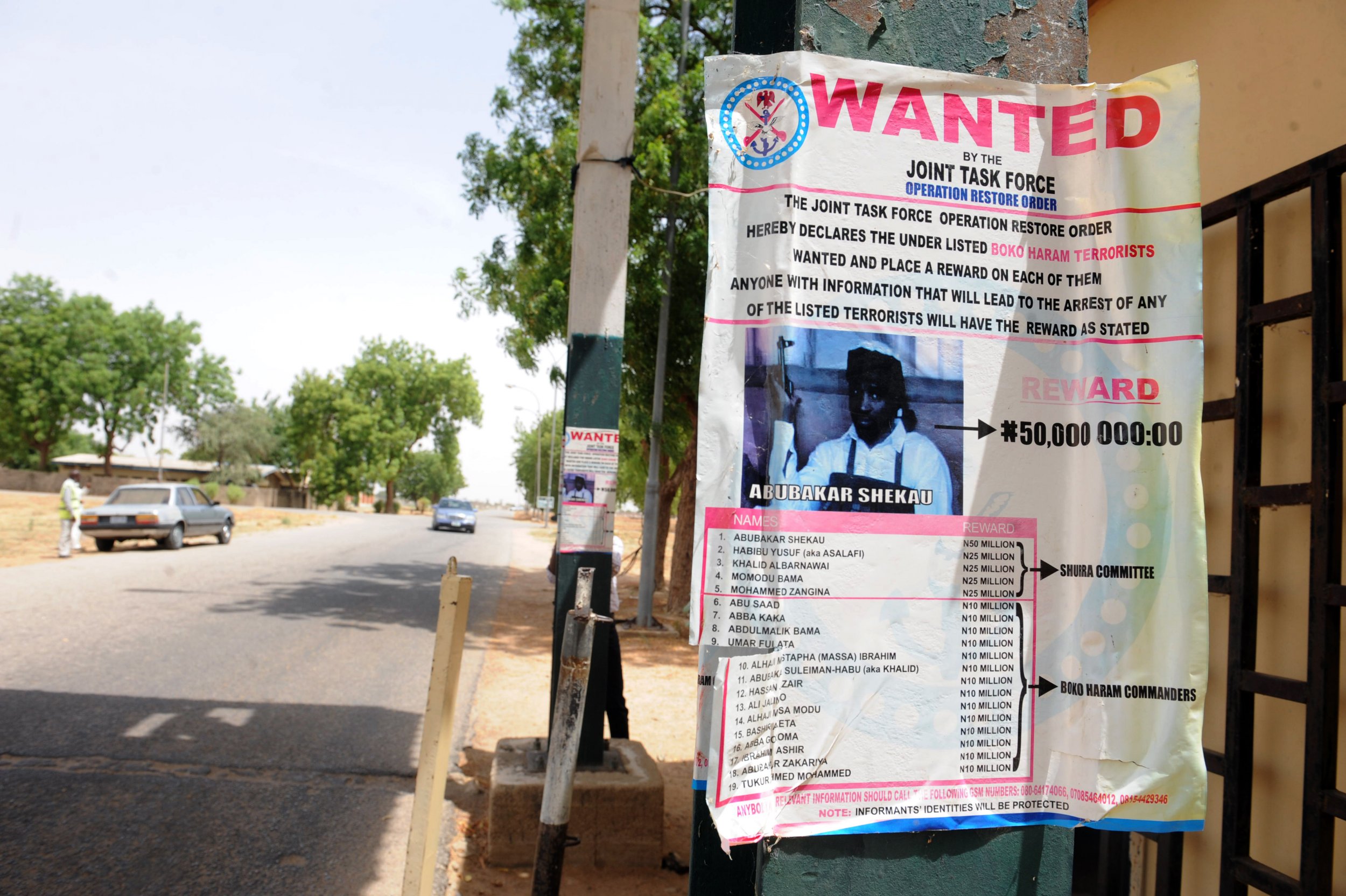 Updated | Boko Haram's purported leader Abubakar Shekau has appeared in an unverified video that possibly signals a change in leadership in the Nigerian militant group.
Shekau took over the leadership of Boko Haram in 2009 after the death of its founder Mohammed Yusuf. Under his leadership, the group has waged a six-year insurgency in northeastern Nigeria—which spread in 2015 to neighboring countries Cameroon , Chad and Niger—killing tens of thousands and displacing more than 2 million people.
Shekau was last heard from in March 2015, when an audio message attributed to him was released pledging Boko Haram's allegiance to the Islamic State militant group (ISIS), after which it rebranded itself as the Islamic State West Africa Province (ISWAP).
In the poor-quality eight-minute video, which has been posted on social media and YouTube , Shekau is seen holding a rifle beside one of the black flags associated with ISIS. He speaks slowly and appears more frail than in previous videos. Speaking in a mixture of Arabic and the northern Nigerian language Hausa, Shekau says that the video is "a message of greeting and joy for you to see my face," according to AFP . Shekau also appears to indicate that his leadership of the group may be coming to a close. "This is my desire: that whoever sees this will hear nothing but greetings between me and you. Only Allah knows the rest, as you believed [and] as you submitted. For me the end has come," says the bearded leader.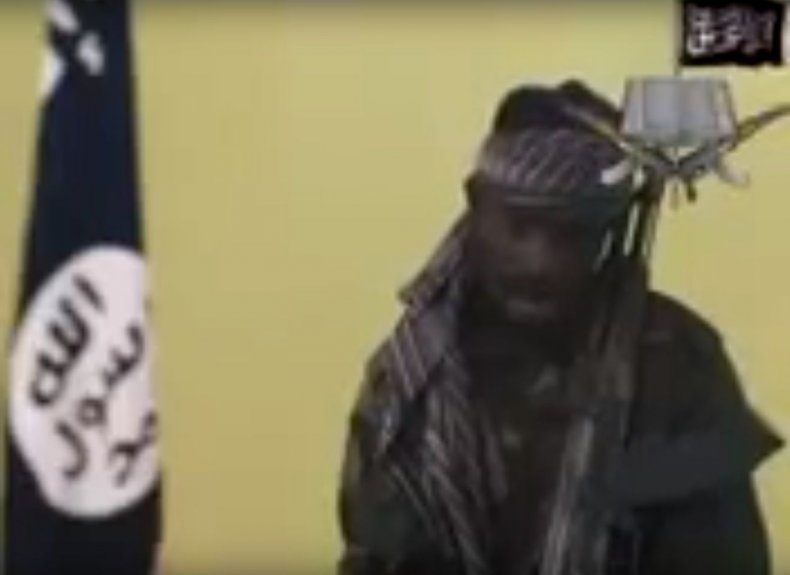 The video appears to be new and legitimate, according to Yan St-Pierre, chief executive of the Berlin-based Modern Security Consulting Group (MOSECON). "He is telling his followers that he is alive. This appears to be the video preparing for the post-Shekau situation [in] Boko Haram-ISWAP," says St-Pierre. Contrary to earlier reports that Shekau was advising his followers to surrender, St-Pierre says the message is intended to "galvanize the troops" despite losses suffered by Boko Haram over recent months.
The Nigerian military said they would examine the video to "ascertain its authenticity" in a statement reported by the BBC . The military added that the campaign against Boko Haram continued and that "every terrorist is free to surrender."
Shekau has appeared in numerous Boko Haram videos in the past, including one displaying hundreds of girls kidnapped by the group from their dormitories in Chibok , Nigeria. The girls were kidnapped in April 2014 and 219 still remain unaccounted for. He is currently subject to a $7 million U.S. bounty .
Nigerian President Muhammadu Buhari claimed in December 2015 that Boko Haram had been "technically" defeated after the Nigerian military reclaimed much of the territory held by the group. Since the start of 2016, however, the group has launched multiple attacks and killed almost 200 people .
This story has been updated to include quotes from Shekau and additional comment from St-Pierre.