Boko Haram: Cameroon Sentence 89 Militants to Death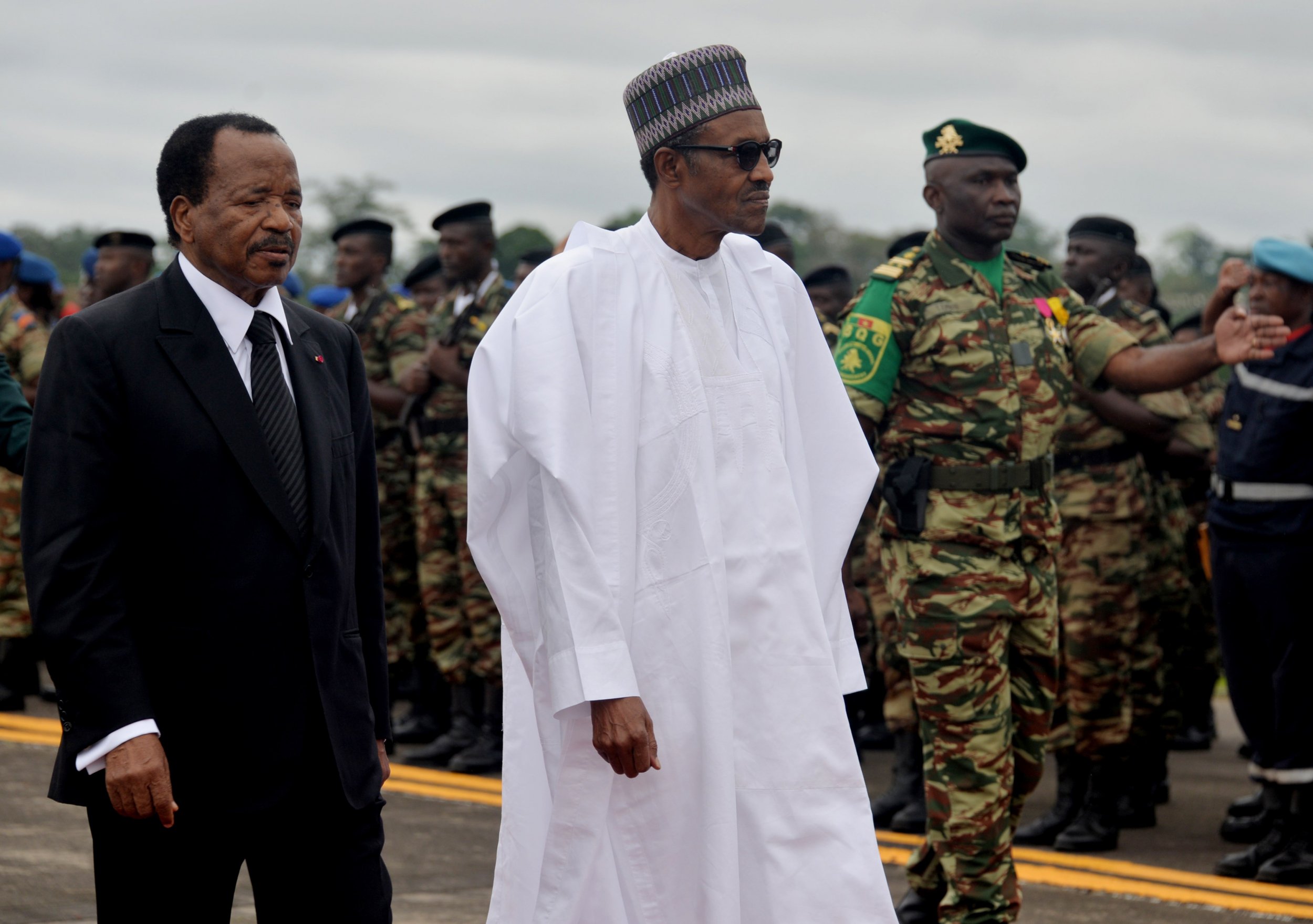 Cameroon has sentenced 89 members of Nigerian militant group Boko Haram to death.
Some 850 alleged members of Boko Haram, which pledged allegiance to the Islamic State militant group (ISIS) in 2015, are being detained in Cameroon, according to the BBC's Hausa service. The executions are the first since a new anti-terror law was enacted in 2014 in Cameroon, which is part of a multinational force along with Nigeria and others aimed at combating the group's spread in West Africa.
Boko Haram has been waging an insurgency in northeast Nigeria since 2009, killing some 20,000 people and displacing more than two million. During 2015, the group upped its activities across Nigeria's borders in Cameroon, Chad and Niger. Boko Haram militants have been suspected of carrying out suicide bombings particularly in Cameroon's Far North region. The 89 suspects were convicted by a Cameroonian military court for their role in various attacks in the north of the country.
Cameroon joined forces with Nigeria, Niger, Chad and Benin in March 2015 as part of the 8,700-strong Multi-National Joint Task Force and has conducted cross-border operations with Nigeria's permission. In February, the Cameroonian military said it killed more than 150 militants and liberated a Boko Haram stronghold in the town of Goshi in northeastern Nigeria. The U.S. is also providing tactical support to Cameroon—President Barack Obama pledged in October 2015 to send a total of 300 American military personnel to Cameroon to assist with providing intelligence and planning anti-Boko Haram operations.
In a video published in January 2015, Boko Haram leader Abubakar Shekau threatened to attack Cameroon and assassinate President Paul Biya unless the Francophone country abandoned its secular constitution and embraced Islam. Biya has previously vowed to wipe out Boko Haram and said in his New Year message in December 2015 that "not one centimeter of our territory has been ceded to the aggressors."