Cameroon Market Hit by Four Suicide Bombers: Report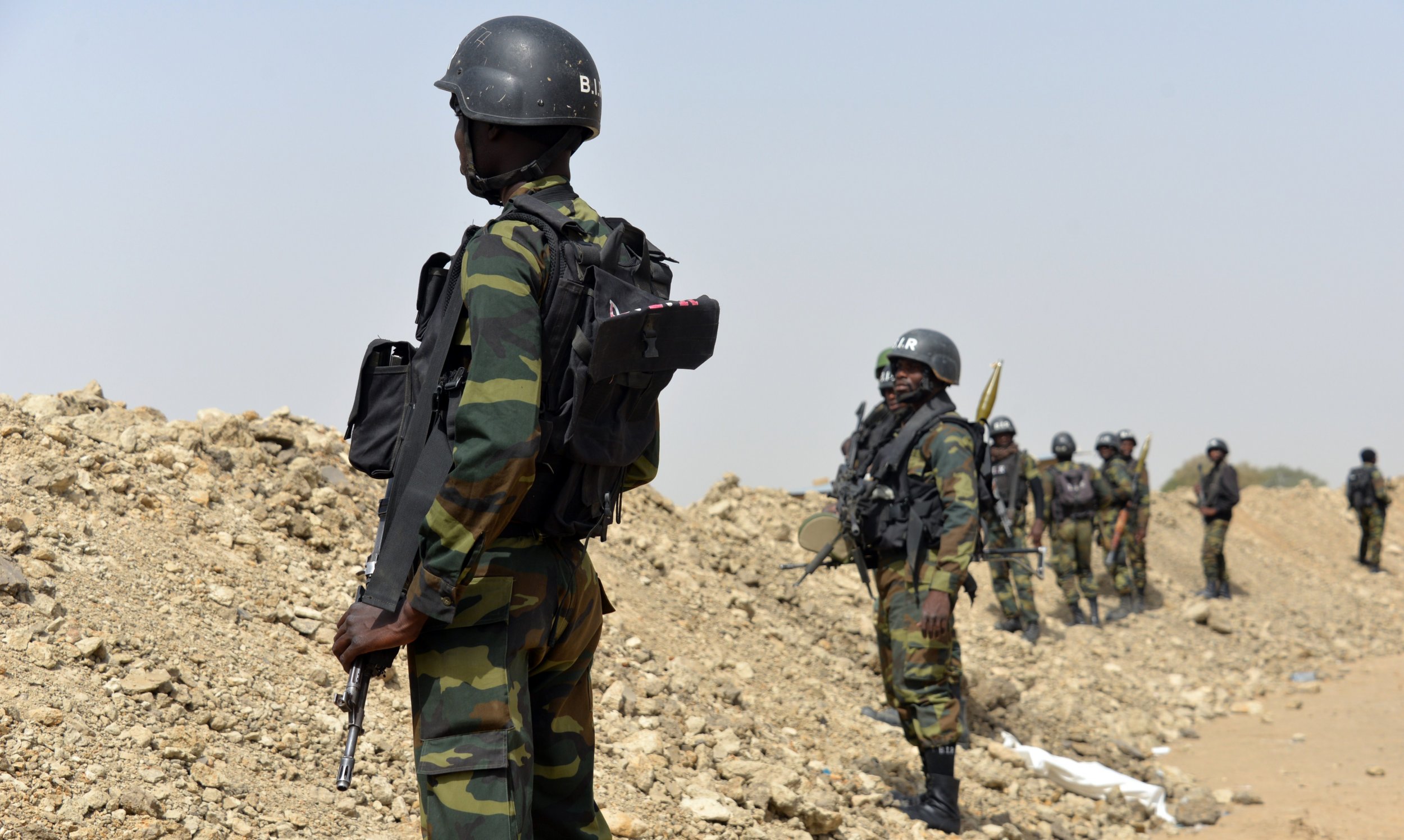 Updated | Four suicide bombers attacked a market in Cameroon's Far North region, killing around 25 people in an area targeted previously by Nigerian militant group Boko Haram, a local official told Reuters.
Cameroon has become a target for suspected Boko Haram militants moving across Nigeria's northeastern border. A suicide bomber at a mosque in Kouyape, northern Cameroon, killed at least 10 people earlier in January, while suspected members of the group carried out a double suicide bombing in Waza, in the Far North region, in December. Cameroonian soldiers liberated around 900 hostages and killed some 100 Boko Haram militants during a November operation along the Nigerian border.
An unnamed local official told Reuters that two bombers struck the central market in Bodo while the other two hit the main entrance and exit points to the town.
U.S. President Barack Obama pledged in October to send a total of 300 military personnel to Cameroon to aid in the fight against Boko Haram.
This article has been updated to reflect the latest information on casualties and the location of the attacks.