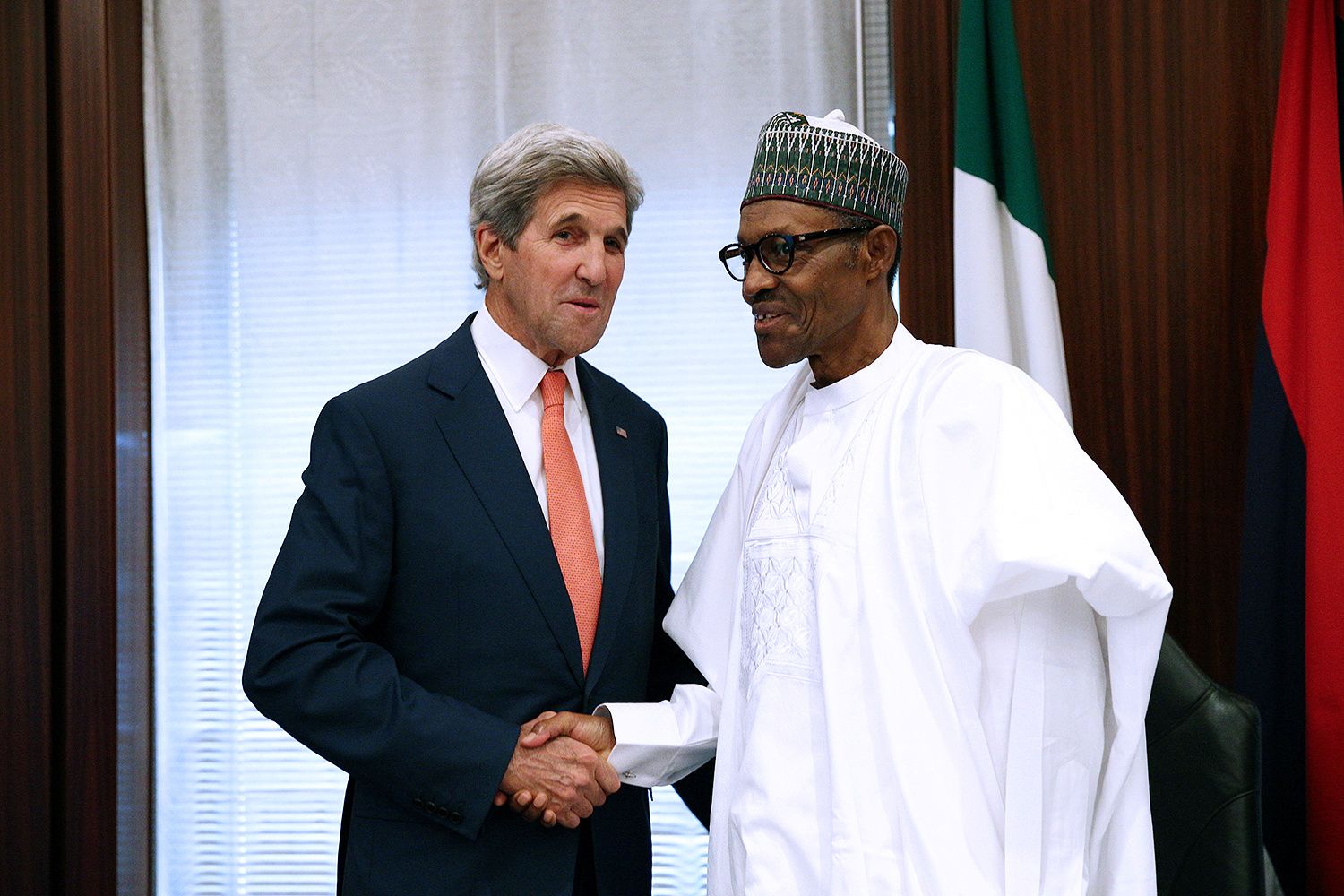 A prominent Christian group in Nigeria has accused U.S. Secretary of State John Kerry of being "discriminatory...and divisive" during a recent trip to the West African country.
Kerry was in Nigeria on Monday and Tuesday and was hosted by the Sultan of Sokoto, Muhammadu Sa'ad Abubakar III, the most senior Islamic cleric in the country. The U.S. diplomat also met with 19 governors of Nigeria's northern states and held talks with President Muhammadu Buhari, who is also a Muslim.
The president of the Christian Association of Nigeria, Reverend Supo Ayokunle, told reporters on Thursday that Kerry's visit showed a "lack of respect for the heterogenous nature of Nigeria" and favored the country's Muslim population "to the detriment of the Christian community," Nigeria's Premium Times reported.
Nigeria's population is roughly split between a largely-Muslim north and majority-Christian south. Religious and ethnic violence are not uncommon, particularly in the middle belt of the country, where Fulani herdsmen—who are mostly Muslim—have clashed with farmers, some of whom are Christian. Christians have also been targeted by Boko Haram, a militant group that wishes to instal an Islamic caliphate in northeast Nigeria. The insurgency has been largely circumscribed to the north of the country.
"There's a siege on Christians [in Nigeria]. Kerry, his actions speak volume[s], his actions [and] body language were very divisive," said Ayokunle.
The U.S. Department of State had said ahead of the trip that reinforcing Nigeria's counterterrorism efforts were a priority of Kerry's trip, and the diplomat spoke in Sokoto about the importance of religious tolerance in countering extremist ideologies.
Boko Haram has killed tens of thousands and displaced more than 2 million during a seven-year insurgency. The U.S. has backed regional efforts to fight the insurgent group—which pledged allegiance to the Islamic State militant group (ISIS)—sending funds, military advisors and armored vehicles to the region.
Buhari was elected in 2015 and replaced former president Goodluck Jonathan, a Christian.