Nigeria Needs Economic Reforms to Finish the Job on Boko Haram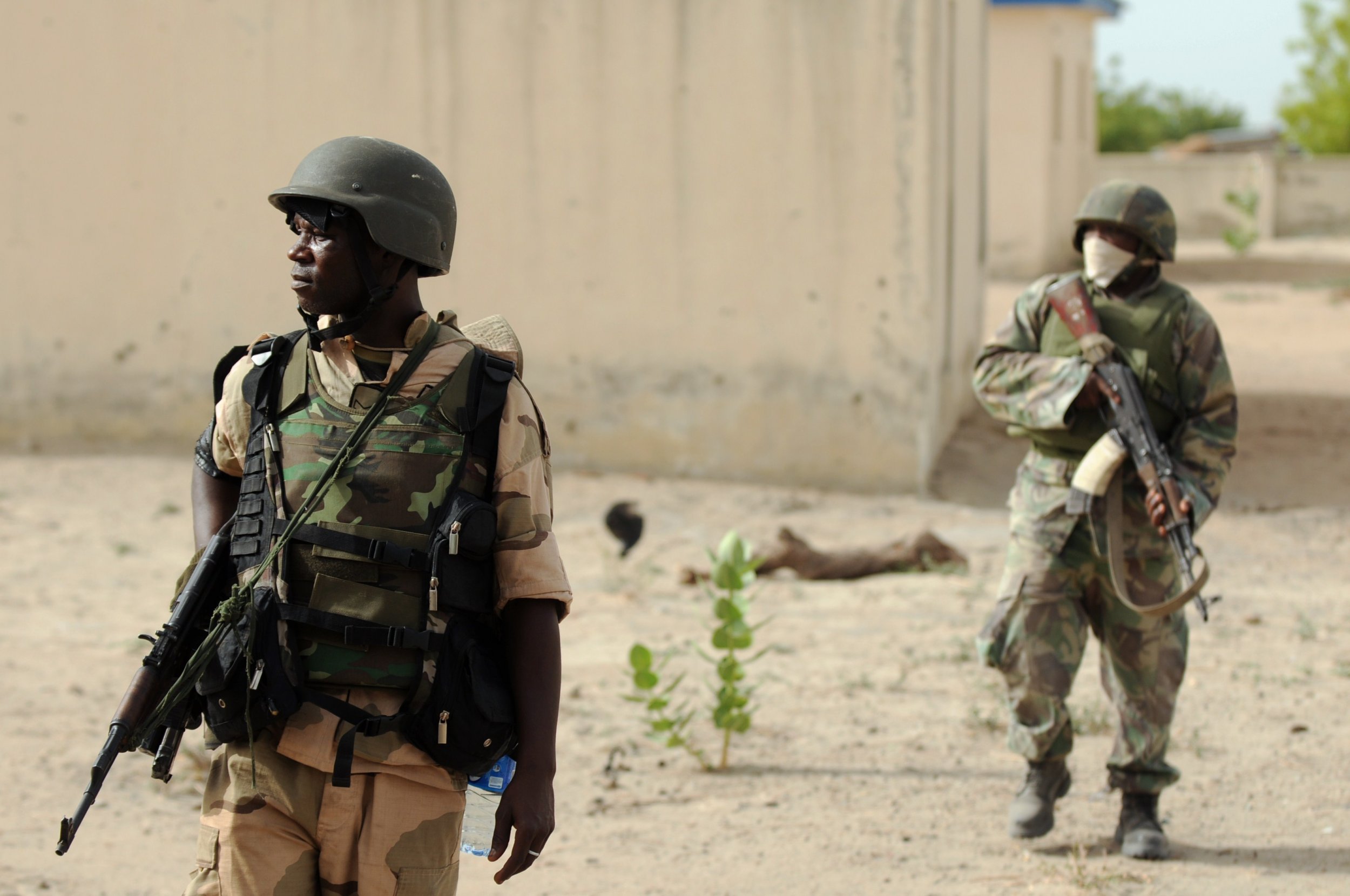 In May 2015, President Muhammadu Buhari entered office on a mandate to take the fight to Boko Haram and tackle the root causes behind Nigeria's brutal insurgency.
So far, through a more focused military strategy and a reinvigorated army, the militants have been dislodged from the expansive swathes of land they controlled, ultimately removing their threat as a conventional ground force.
But the challenge is far from over. Mass kidnappings and suicide bombings in former Boko Haram strongholds such as Borno state in the country's northeast are exacerbating an already severe humanitarian crisis caused by the collapse of the local economy. UNICEF estimates that 244,000 children will suffer from acute malnutrition in Borno, which was once a strong agricultural region.
This crisis plays into the hands of the insurgency, and resolving it must be at the top of the Buhari administration's priorities. Support from the international community, under the auspices of the U.N., will be central to ensuring that this humanitarian crisis does not turn into a disaster. Only then can the government channel sufficient resources to address two fundamental reasons why the threat of Boko Haram continues to persist, namely poverty and a lack of social and economic mobility.
The rise of Boko Haram is not just a political issue, but a socioeconomic one as well, and in the words of former chief of defense staff General Martin Luther Agwai, "until these issues are addressed, the military can never give you a solution." This claim is vindicated by the number of captured militants who have shown a considerable lack of ideological fanaticism when subject to questioning. When officials from Nigeria's Office of the National Security Adviser interviewed Boko Haram prisoners, it emerged that most of the group had reportedly never read the Koran. This suggests that the primary motives for joining the militant group are not ideological, but may include access to money, jobs and loot. Economic reforms that seek to empower Nigeria's historically neglected north and bring prosperity and inclusive growth will diminish the ability of Boko Haram to recruit locally.
The Buhari administration has set out significant economic reforms designed to diversify Africa's largest economy away from overdependence on oil revenues. Investment in the agriculture sector and infrastructure projects—such as seaports and electricity generation—will help create jobs and attract foreign direct investment. The success of these reforms and reviving the inflow of foreign investment, however, depend on overcoming security challenges, which are not limited to the north.
In the oil-rich Niger Delta region in the south, scores of sabotage attacks on oil pipelines by a group calling itself the Niger Delta Avengers (NDA) have not only destroyed years of relative peace but also crippled regional oil production and negatively impacted foreign direct investment. Their actions have also led to a significant drop in Nigeria's national oil production, now at its lowest level in over two decades. This in turn has forced international oil producers to shut down their production facilities. In tackling this issue, the government has taken significant steps, including the opening of dialog with the Movement for the Emancipation of the Niger Delta (MEND), which led a similar insurgency in the region in the mid-2000s. This is a step in the right direction, but similar initiatives must be extended to include the NDA, who have so far resisted such advances. With pressure from the local population, the onus will be on the rebels to accept this olive branch to address their grievances.
Internationally, the Buhari administration has taken steps to improve collaboration between Nigeria and the international community, but there is yet more work to be done. Conferences such as the regional security summit held in the country's capital Abuja in May present an opportunity for world leaders to discuss solutions to security threats, including Boko Haram and the Islamic State militant group (ISIS). Further collaboration with regional allies through the Multi-National Joint Task Force (MNJTF)—which consists of troops from Nigeria, Chad, Niger, Cameroon and Benin—will minimize the likelihood of a Boko Haram spillover into neighboring countries.
In order to sustain this positive momentum, though, the administration will also require reciprocal moves from the international community. Recently improved U.S. contributions to the fight through assistance in intelligence, surveillance and reconnaissance—including President Barack Obama's pledge to send 300 troops to Nigeria, though not in combat roles—are a positive development and will need to be maintained for these coordinated efforts to yield results.
Despite the economic instability facing the world's oil-dependent economies, President Buhari has taken steps to address Nigeria's security challenges. The most crucial among them, however, are not military efforts but economic reforms, which must be seen through to rout the insurgencies in north and south and to reclaim for Nigeria the status of an alluring investment destination.
Marshall Comins is a Russia-Africa expert and a senior adviser to Zimbabwe's ambassador to the Russian Federation. Emmanuel Onwe is a Nigerian counter-terrorism expert and former senator. He presently serves as the information and state orientation commissioner in Nigeria's Ebonyi State.