Boko Haram: 50,000 Nigerian Children Risk Death by Starvation in Militant Group's Home State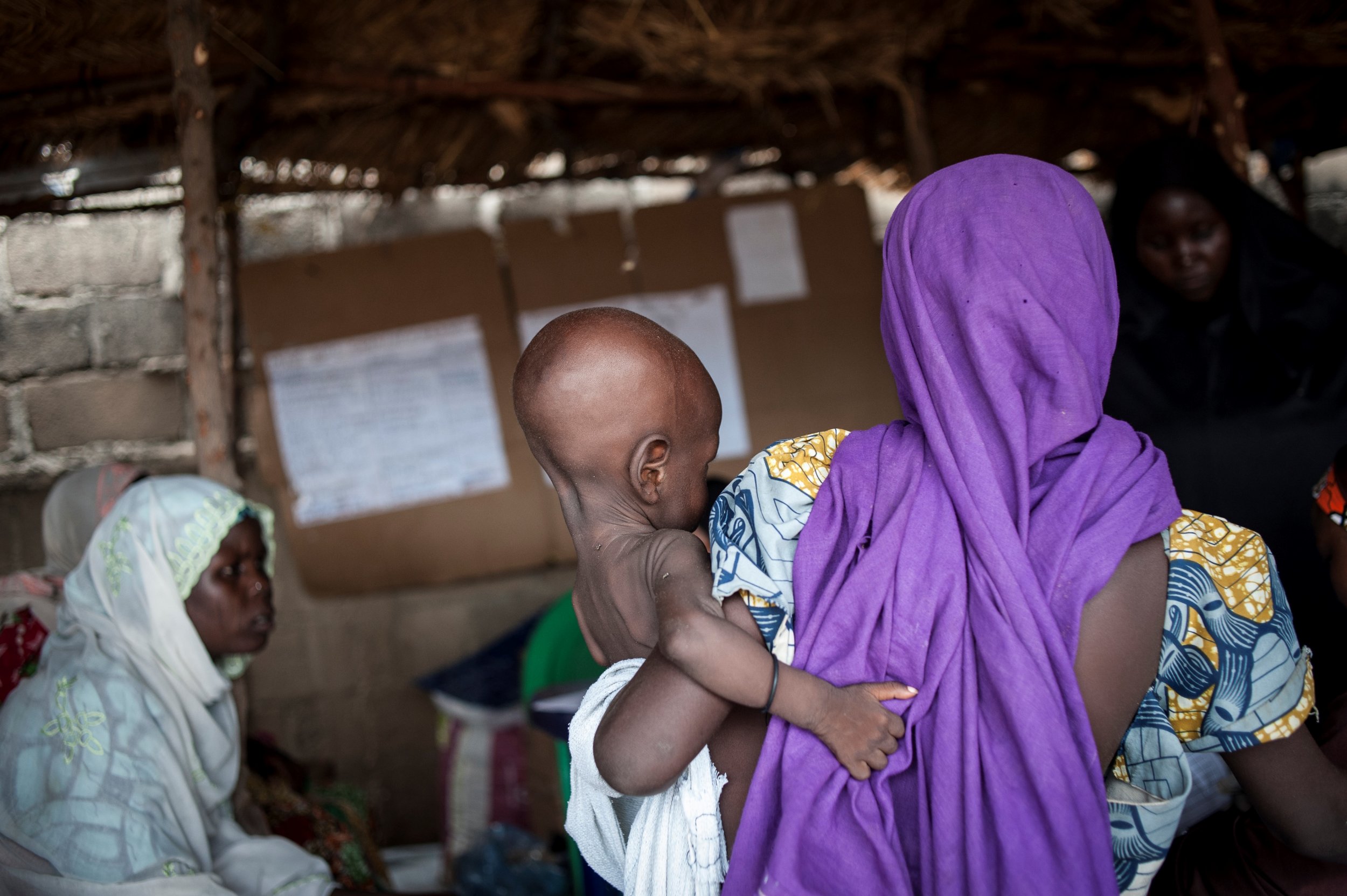 Almost 50,000 children are at risk of starving to death in northeast Nigeria as the country reels from the impact of Boko Haram's almost-seven-year insurgency.
An estimated quarter of a million children are suffering from severe acute malnutrition in Borno state, the birthplace of the militant group, UNICEF said on Tuesday. Of these, 49,000—around one in five children—will die if they do not receive treatment soon as the humanitarian response to the crisis wanes.
UNICEF said it had received only $23 million of the $55.5 million it requested in early 2016 to respond to the crisis. The agency's chief in Western and Central Africa, Manuel Fontaine, said that 2 million people remained beyond humanitarian reach in Borno and that "the true scope of this crisis has yet to be revealed to the world."
Boko Haram took up arms against the Nigerian government in July 2009 and has since run a guerilla campaign in northeast Nigeria and neighboring countries—including Cameroon, Chad and Niger—killing tens of thousands of people and displacing more than 2 million people.
The insurgent group, which pledged allegiance to the Islamic State militant group (ISIS) in 2015, has been driven back by a Nigerian military campaign in 2015. Nigerian President Muhammadu Buhari said in December 2015 that Boko Haram had been "technically" defeated, but the group has continued to carry out sporadic suicide bombings and armed attacks in 2016, though on a less frequent basis than in previous years. Boko Haram has killed almost 400 people in 2016, according to the Council on Foreign Relations' Nigeria Security Tracker.
A June report by medical charity Médecins Sans Frontières found that almost 200 people had died from causes related to severe acute malnutrition at a refugee camp in Bama, Borno, which is sheltering some 24,000 people.