Nigerians Displaced by Boko Haram 'Starving to Death': MSF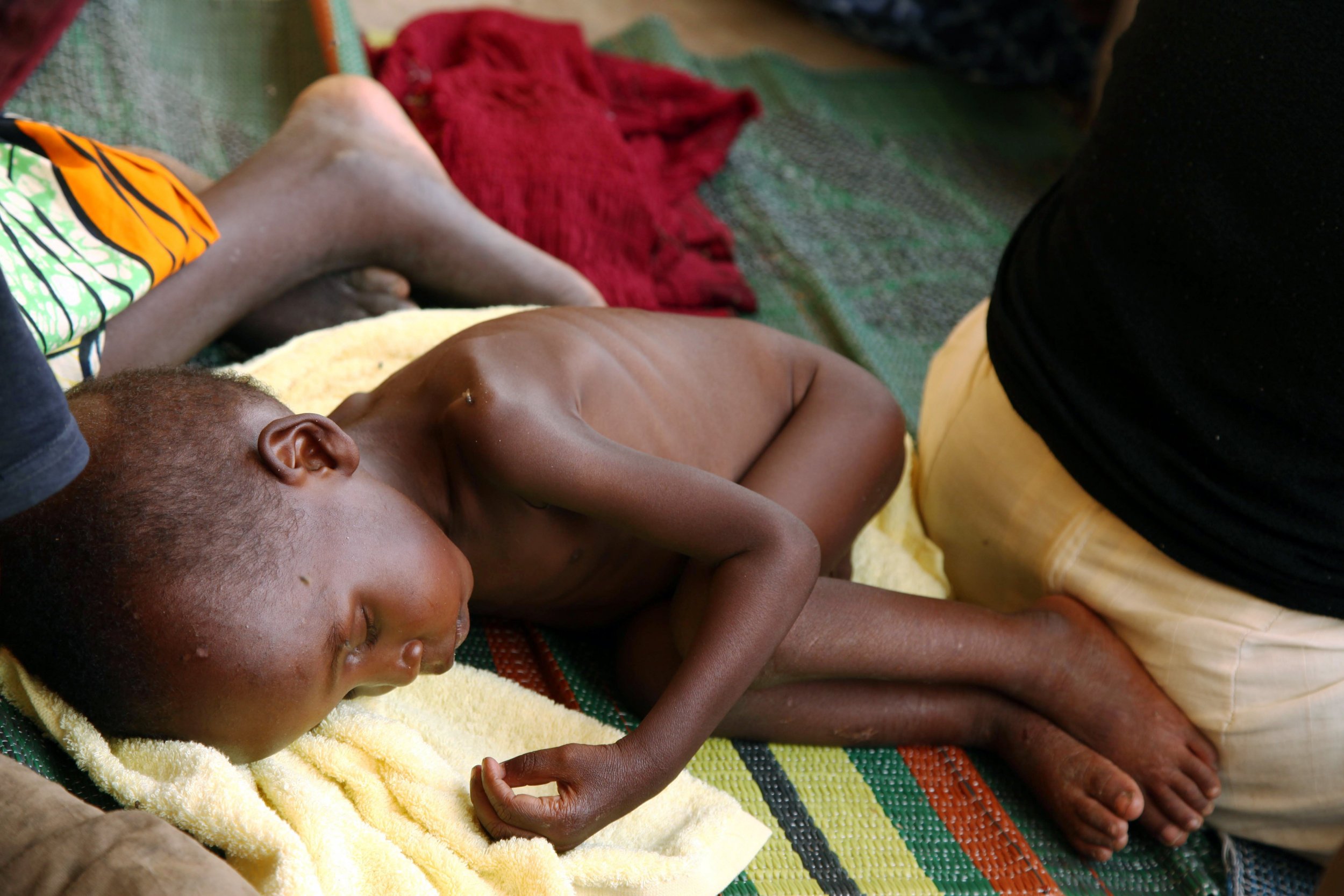 Almost six people per day have died over the past month in a camp for refugees from Boko Haram in northeast Nigeria, according to charity Médecins Sans Frontières (MSF).
An MSF medical team was given access to the town of Bama, in Nigeria's Borno state, on June 21. Some 24,000 people are sheltered in a camp for Internally Displaced Persons (IDPs) at a hospital compound in Bama, including 15,000 children.
The medics found that around one in five children was suffering from severe acute malnutrition—the deadliest form of malnutrition that kills 1 million children per year—based on screenings of 800 children at the camp. Since May 23, at least 188 people have died in the camp, mainly due to diarrhea and malnutrition. MSF also counted more than 1,200 graves near the camp that were dug in the past year, almost 500 of which were for children.
Boko Haram launched an armed insurgency against the Nigerian government in 2009 and carries out attacks in the country's northeast, as well as in neighboring Niger, Cameroon and Chad. The Islamic State militant group (ISIS) affiliate has killed tens of thousands of people and displaced more than 2 million in Nigeria.
The insurgency has devastated agriculture in northeast Nigeria and created waves of malnutrition. The United Nations has warned that more than 50,000 residents in Borno state are at risk of starving to death, with health officials saying in February that almost 6,500 cases of severe malnutrition were recorded among children in IDP camps in Borno during 2015. The Borno state government said on June 14 that almost 700 former Boko Haram captives were being treated for severe malnutrition and Borno state governor Kashim Shettima has ordered the opening of a new camp after more than 10,000 people were rescued in recent weeks.
Nigerian President Muhammadu Buhari has claimed that Boko Haram has been "technically" defeated and the government has urged IDPs to begin returning to their homes. But the militants continue to launch attacks in the northeast and have killed at least 333 people so far in 2016, according to the Council on Foreign Relations' Nigeria Security Tracker.