Boko Haram's Business Model: Poor Nigerian Youths Given Loans to Join Militant Group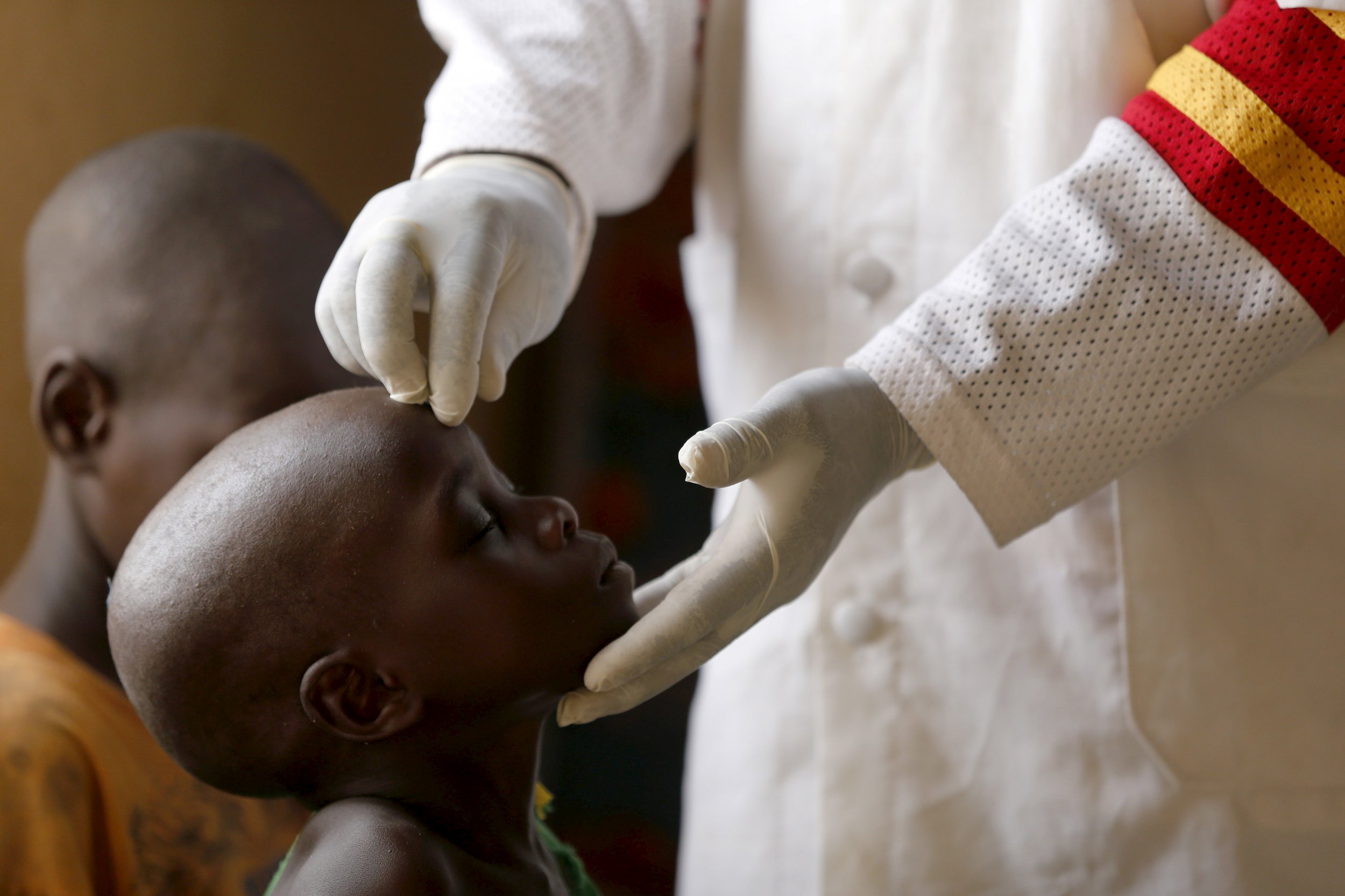 For some youths in Nigeria's impoverished northeast, joining Boko Haram can appear to be a way out of poverty.
The militant group, which has been waging an armed insurgency in Nigeria since 2009, acts as a loan broker to ambitious young people looking to get their businesses off the ground, according to a recent report by global aid agency Mercy Corps. Once the youths have taken the loan, Boko Haram recruiters return at an unspecified time and demand its immediate repayment. If the youths can't repay, they are forced into joining the group to join the militants, who are affiliated to the Islamic State militant group (ISIS).
The report's author, Lisa Inks, told Newsweek of one case where a young man accepted a loan of 50,000 naira ($250) in order to get his business started. After being warned by friends that he could be suspect to recruitment, he immediately paid the lender back. "The [Boko Haram] recruiter was not very happy about that and [the youth] later learned that the recruiter had been planning to take him into the bush," says Inks.
The findings show how Boko Haram plays upon a sense of inequality to gain followers for its cause, says Inks. Data released by Nigeria's National Bureau of Statistics showed that almost 100 million people in the West African country were living on less than $1 per day.
Poverty was most severe in the northwest and northeast, where rates of 77.7 percent and 76.3 percent respectively were recorded. Northeast Nigeria's infrastructure and economy have been devastated by the insurgency—the World Bank recently pledged $800 million toward rebuilding Borno state and others affected by Boko Haram, but Borno State Governor Kashim Shettima said the amount was grossly inadequate.
"Boko Haram really preys on the frustration that youths have around inequality," says Inks. "There are so few ways to get ahead....that one of the only ways to get ahead economically is through their own small businesses and side hustles."
The report, which involved interviewing 47 former youth members of Boko Haram and 26 young people who resisted recruitment into the militant group, found that there was no demographic profile of a typical Boko Haram recruit. Youths were much more likely to join if they knew a friend, family member or business colleague who had done so, while a desire to advance in their religion played a decreasing role for recruits after Boko Haram's insurgency turned violent in 2009.
The Nigerian military has been conducting a sustained offensive against Boko Haram since 2015 and has reclaimed much of the territory once held by the group, driving the militants into their stronghold of the Sambisa Forest in Borno. Nigerian President Muhammadu Buhari claimed in December 2015 that the military had "technically" defeated Boko Haram, despite the fact that the militants have continued to launch suicide attacks and millions of Nigerians remain displaced as a result of the violence.
Inks says that the report's findings show that a multifaceted approach to dealing with the insurgency's aftermath is required. "Even if the military can overpower Boko Haram in the short term, without addressing the grievances around lack of trust in government, lack of services and corruption, there's a danger that other violent extremist groups will pop up," she says.