Boko Haram: Nearly 700 Former Captives Treated for Malnutrition in Borno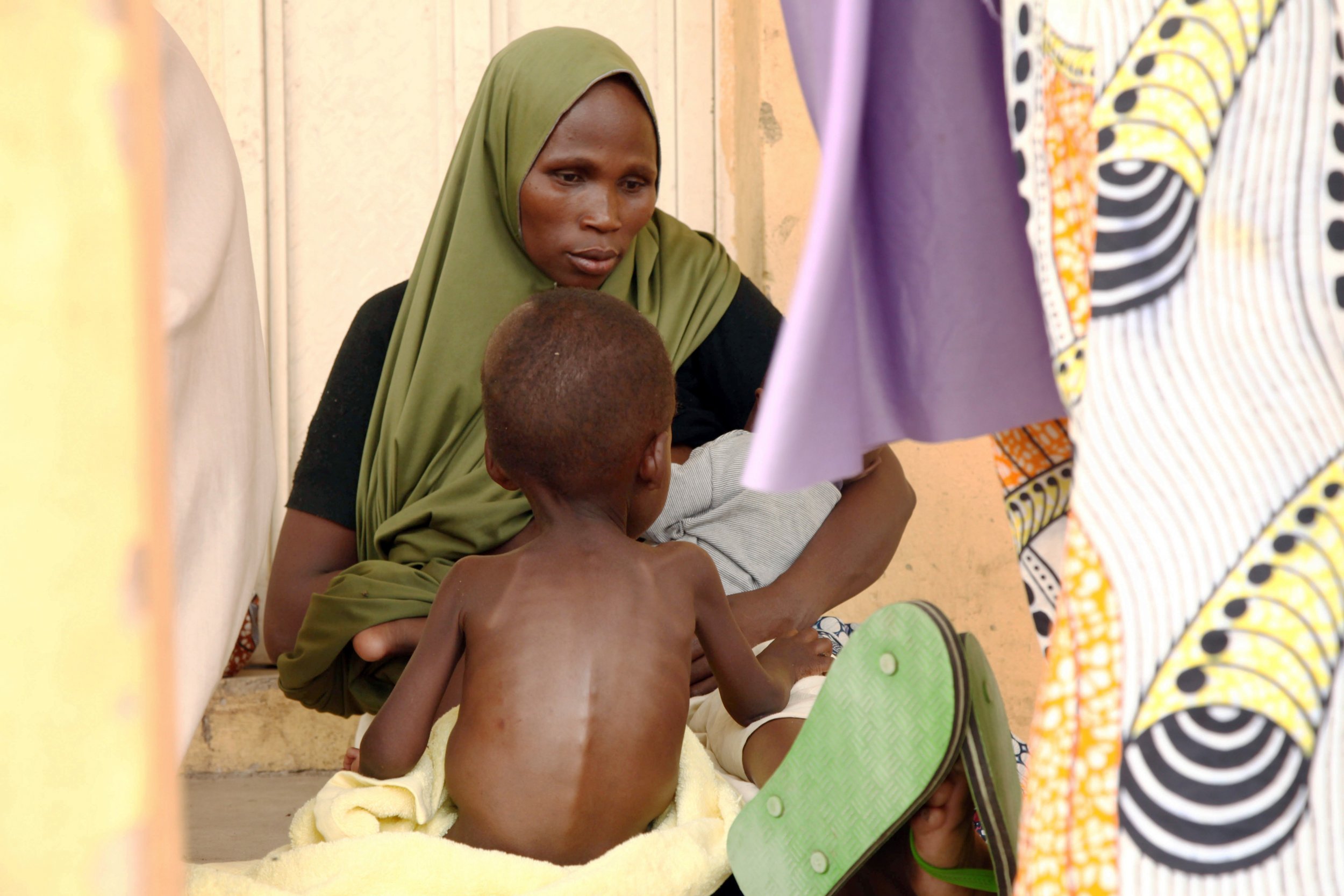 Almost 700 former captives of Boko Haram are being treated for severe malnutrition, according to the state government of Borno in northeast Nigeria.
The vast majority of those being treated are children, including 61 "critically malnourished" young children and babies, the Borno state government said in a statement on Tuesday, AFP reported. A total of 478 children, 196 women and 23 men were brought to the state capital Maiduguri from the town of Bama on Monday.
Borno state governor Kashim Shettima also ordered for the opening of a new camp for internally displaced persons (IDPs) in Maiduguri after more than 10,000 people were rescued in recent days. The people had been displaced from their villages by fighting and were camped out under trees along a road connecting Maiduguri and the town of Dikwa.
Boko Haram's armed insurgency in Nigeria, which began in 2009, has claimed the lives of tens of thousands of people and displaced more than 2 million. The northeast of the country, and Borno in particular, has been the worst-affected region. Between May 2011 and June 2016, more than 25,000 people have been killed in Borno state, the majority due to Boko Haram's activities, which is almost nine times higher than the next deadliest state, according to the Council on Foreign Relations' Nigeria Security Tracker.
Health officials said in February that almost 6,500 cases of severe malnutrition were recorded among children living in IDP camps in Borno during 2015, and the United Nations has warned that more than 50,000 residents in the vast, mostly rural state were at risk of starving to death.
Nigerian President Muhammadu Buhari has claimed that Boko Haram's insurgency is effectively over, saying in December 2015 that the military had "technically" defeated the Islamist group, which pledged allegiance to the Islamic State militant group (ISIS) in 2015. The Nigerian government has encouraged IDPs to return to their homes and agreed earlier in June to accept the voluntary repatriation of some 80,000 Nigerian refugees from Cameroon.
Yet despite Buhari's claims, Boko Haram continues to launch regular suicide bombings and armed attacks in northeast Nigeria and the surrounding countries. Militants from the group abducted three women from a village near Chibok—from where they kidnapped almost 300 girls in April 2014—on Tuesday, and a Boko Haram attack in southeast Niger killed more than 30 soldiers from Niger and Nigeria earlier in June.