Ex-Niger Delta Militants 'Negotiating' With Government, Call NDA 'Criminals'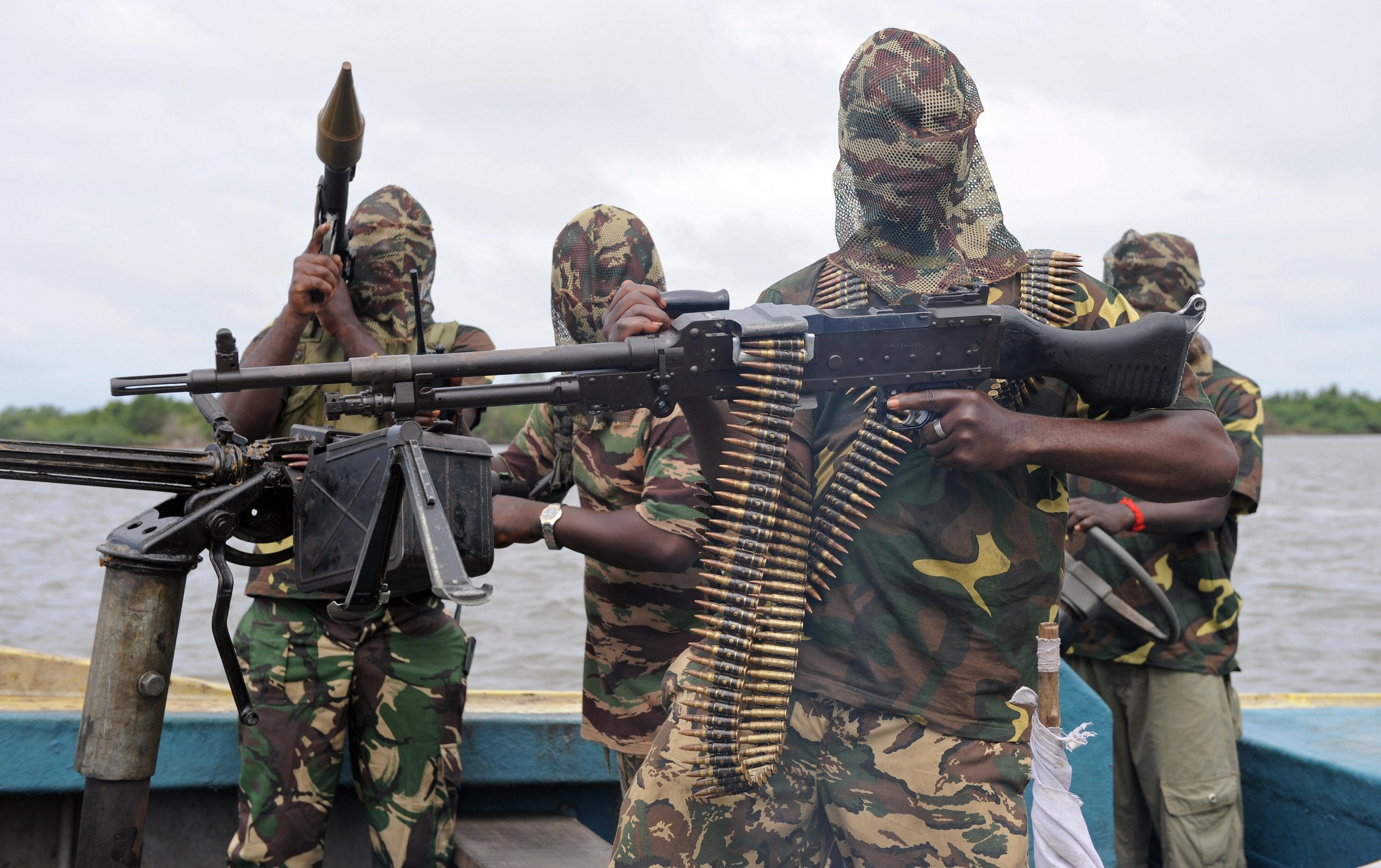 An ex-militant group that led an insurgency in Nigeria's oil-rich Niger Delta in the mid-2000s has said it is negotiating with the government to bring an end to a spate of damaging attacks on oil pipelines.
The Movement for the Emancipation of the Niger Delta (MEND), a network of armed groups in the southern swamplands, spearheaded a campaign of attacks on oil fields and kidnappings of workers from international oil companies, cutting Nigeria's oil production to 800,000 barrels per day (bpd) at its peak. The insurgency ended with the introduction of a presidential amnesty program in 2009, whereby former militants received monthly subsidies and employment training.
In a statement reported by Reuters, MEND said that it "wishes to confirm that indeed it has been in preliminary talks with the Federal Government through oil companies and law-enforcement agencies." Nigerian President Muhammadu Buhari said on Thursday that the government was in contact with militant groups through the same intermediaries and hoped to establish a "lasting solution to insecurity" plaguing the Niger Delta.
The MEND statement added that the Niger Delta Avengers (NDA)—a recently-formed group that has been responsible for many of the attacks on Nigeria's oil infrastructure in 2016—would not be involved in the negotiations. "The Federal Government made it clear during our meetings that a negotiating with criminals is out of the question," the statement said. "The Niger Delta Avengers...fall under this category."
The NDA has repeatedly denied that it is in talks with the government and has previously disassociated itself from MEND, accusing the latter group of selling out to the authorities.
Attacks in 2016 have devastated Nigeria's oil production, cutting it from 2.2 million bpd at the start of the year to 1.4 million bpd in May, although production has since partially rebounded. Nigeria's record budget, passed in May, is based upon oil production of 2.2 million bpd.
The NDA, and other militants in the Niger Delta, have campaigned for greater autonomy and a larger share of Nigeria's oil wealth for the impoverished region. Its cause has been backed by pro-Biafra separatists, a separate collection of groups calling for the independence of a region of southeast Nigeria formerly known as Biafra.