Nigeria's Buhari 'Understands Feelings' of Niger Delta Militants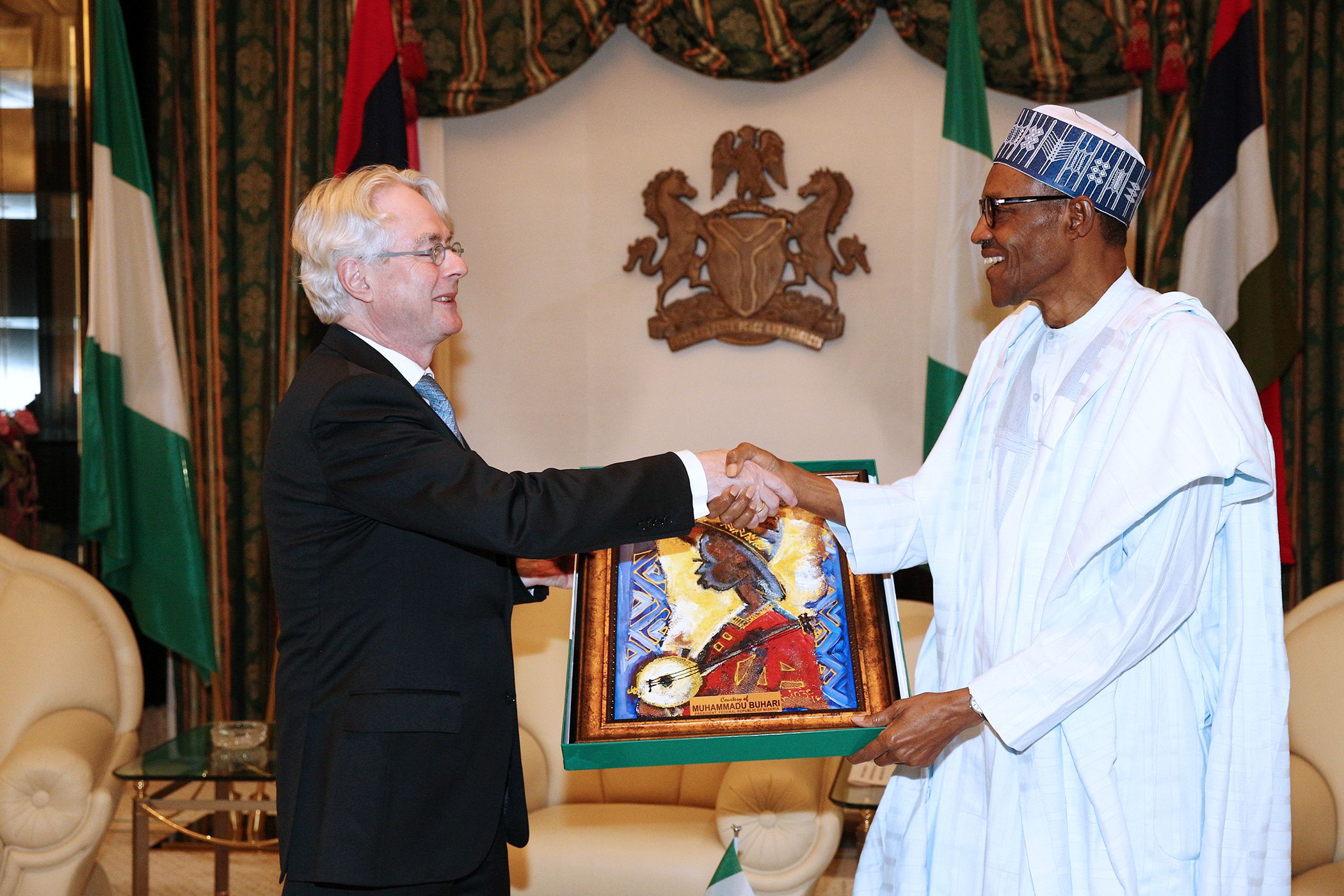 Nigerian President Muhammadu Buhari "understands the feelings" of militants attacking oil facilities in the Niger Delta and claims that his government is in negotiation with the groups.
Buhari said the government had made contact with militants in the Niger Delta "through oil companies and law enforcement agencies" in order to establish a "lasting solution to insecurity" in the oil-rich region, according to a press statement released by his spokesman Thursday.
Militant groups have peppered oil pipelines and facilities in the southern swamplands with attacks in 2016, cutting Nigeria's oil production from 2.2 million barrels per day (bpd) at the start of the year to 1.4 million bpd in May, although it has since partially rebounded. Many of the attacks have been perpetrated by the Niger Delta Avengers (NDA), which announced its formation in February by blowing up an underwater oil pipeline run by Shell, forcing the Dutch company to temporarily close its 250,000 bpd Forcados terminal.
Speaking at a farewell event for the outgoing German ambassador to Nigeria in Abuja, Buhari said that the government was studying a presidential amnesty program instituted in 2009—wherein the government agreed to pay subsidies and offer training opportunities to ex-Niger Delta militants—with a view to "carrying out commitments that were undelivered," the statement said.
"We are studying the instruments [of the amnesty]. We have to secure the environment, otherwise investment will not come. We will do our best for the country," said Buhari.
But the NDA was quick to refute suggestions it had entered into negotiations with government officials. "If there is any such peace talk[s], it means the president is talking to their mercenaries set to disturb the genuine struggle of the agitators," said a statement on the NDA's website. The group has said it will only enter talks if international negotiators are involved, rather than just the Nigerian administration. "The president knows our demands. So they should stop deceiving the international oil companies, the general public and the international community," the statement concluded.
Militants have often risen up in the Niger Delta to protest against what they perceive as the unfair distribution of Nigeria's oil wealth—the region is impoverished and has suffered from multiple oil spills in recent years, degrading the environment and damaging communities. An insurgency led by the Movement for the Emancipation of the Niger Delta (MEND) ended with the implementation of the amnesty agreement. The NDA has disavowed links to MEND, which has appealed to the newer group to halt its campaign of attacks.