Niger Delta Avengers Threaten Secession From Nigeria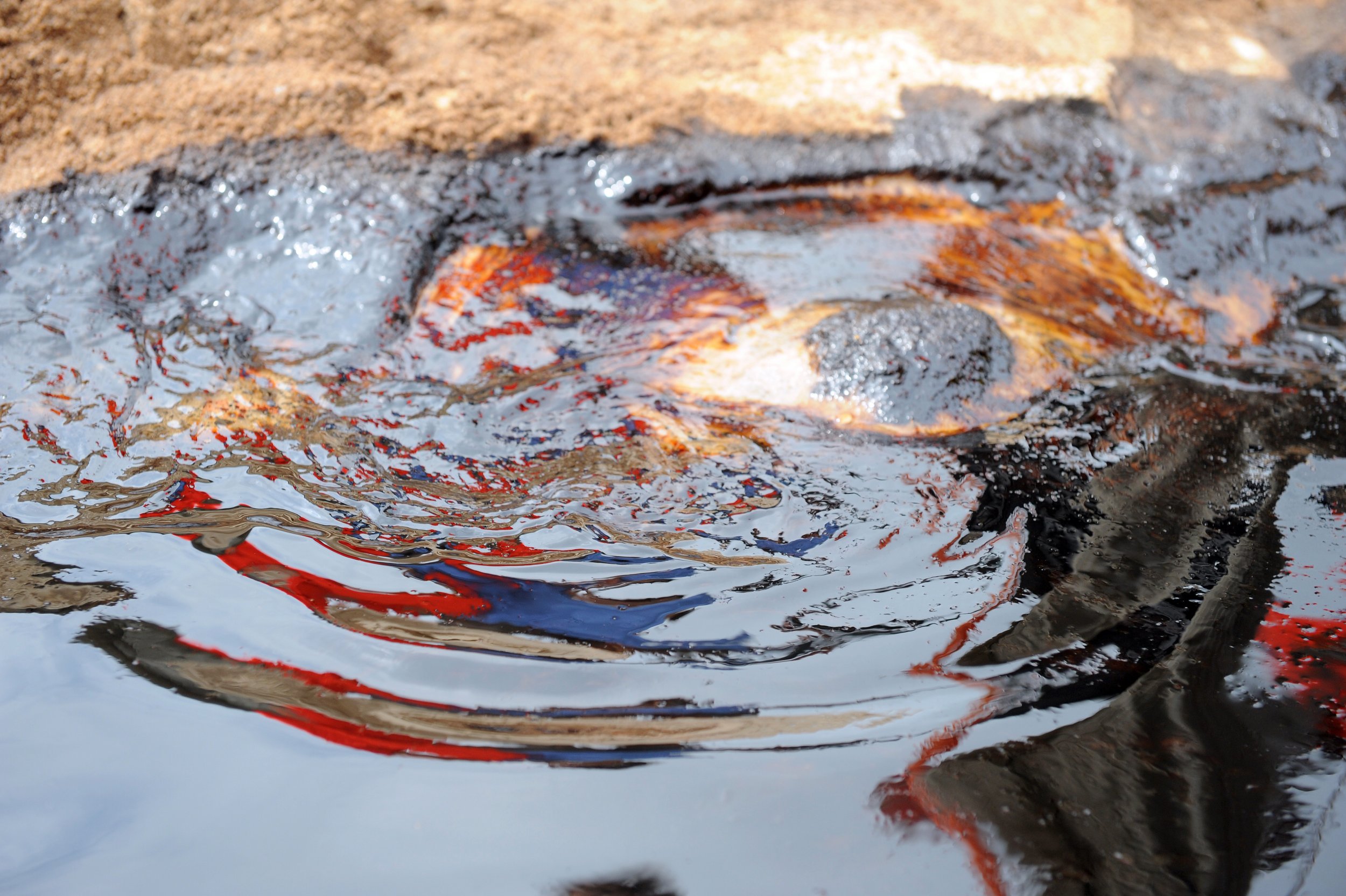 A militant group in Nigeria's oil heartland of the Niger Delta has threatened secession from the West African country.
The move came as attacks on oil pipelines continue to deplete Nigeria's output.
The Niger Delta Avengers (NDA), which carried out its first attack in February, issued a statement Thursday calling on the international community to "speak up against this ongoing terror and come to the aid of the Niger Delta." The NDA is the latest in a series of militant groups in the Niger Delta to have complained that the benefits of the region's vast oil resources have not been equally distributed among its citizens.
The group has also called for greater autonomy for the Niger Delta and threatened to seek secession from Nigeria, as South Sudan did from neighboring Sudan in 2011. "We want our resources back to restore the essence of human life in our region for generations to come because Nigeria has failed to do that," the NDA said. "The world should not wait until we go [the way of] Sudan. Enough is enough."
Also in the Niger Delta, an explosion was reported at a pipeline operated by a subsidiary of Nigeria's state-run oil company near Warri, in Nigeria's southern Delta state. The explosion occurred late Thursday, a security official and local community leader told Reuters. The NDA has not claimed the attack, but said via its Twitter feed that it blew up another pipeline belonging to Italian company Eni. Newsweek contacted Eni for a comment but had received no reply at the time of publication.
The Nigerian government has called for dialogue with stakeholders in the Niger Delta, including the militants. Nigeria's Petroleum Minister Emmanuel Ibe Kachikwu said that the military would draw back from operations in the Niger Delta in order to allow the government to reach out to the militants, but the NDA has said it will not negotiate with the government.
Nigeria has had an ill-fated attempt at secession before. In 1967, ex-Nigerian military officer Odumegwu Ojukwu declared an independent Republic of Biafra in southeast Nigeria, sparking a three-year civil war in which more than 1 million people died. Pro-Biafra activists, who have enjoyed a resurgence in recent months, have expressed solidarity with the NDA's cause. The militant group has also called for the release of Nnamdi Kanu, a prominent pro-Biafra leader who has been detained in Nigeria since October 2015 on charges of treasonable felony, which he denies.