Nigeria Is Prepared to Talk to Niger Delta Militants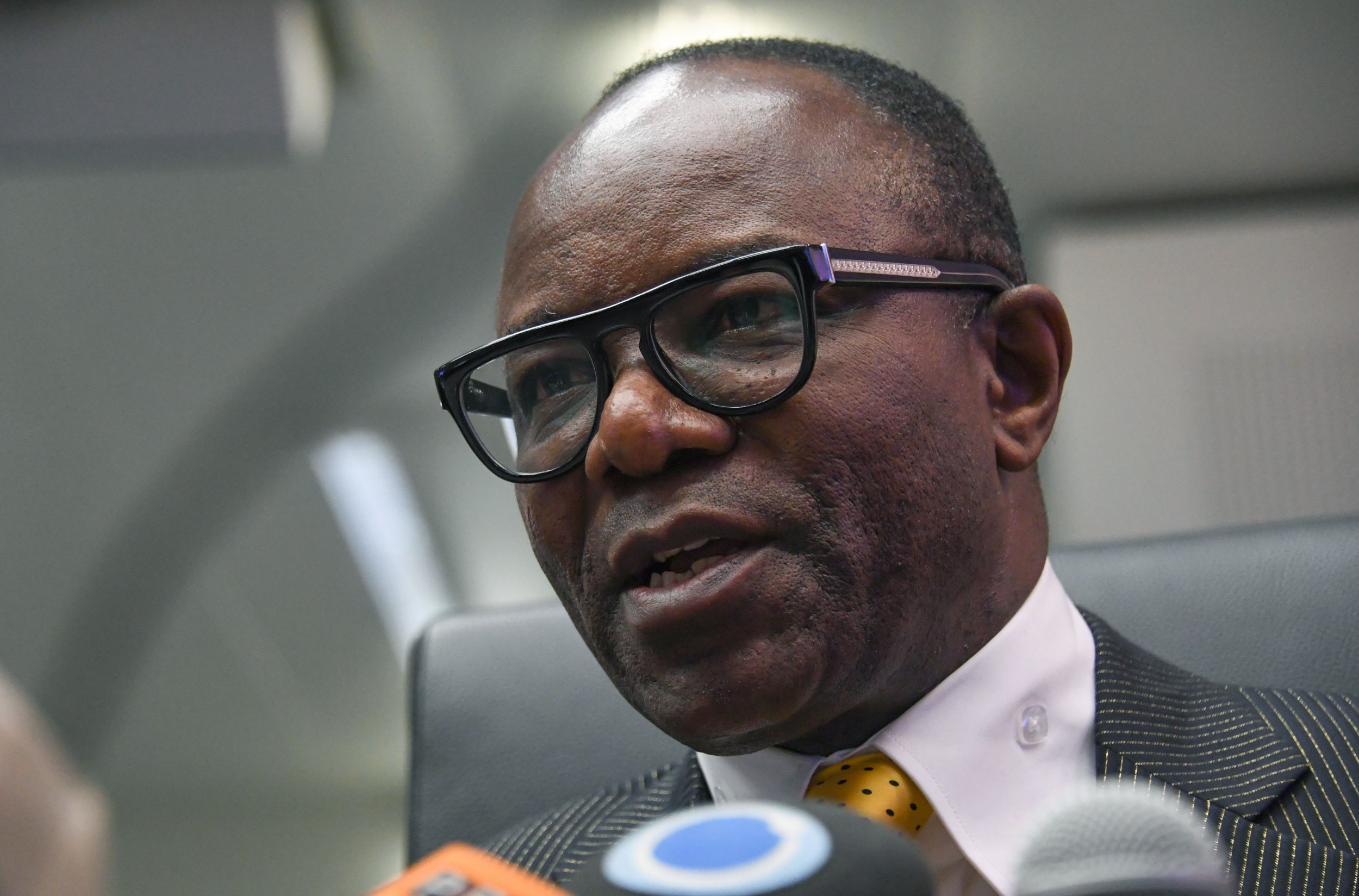 The Nigerian government is open to beginning a dialogue with militants attacking oil facilities in the Niger Delta, the country's petroleum minister has said.
Emmanuel Ibe Kachikwu said Monday that President Muhammadu Buhari—who is currently on holiday in London, where he is receiving medical treatment—had appointed a team of negotiators, led by the national security advisor, to begin a dialogue with stakeholders in the Niger Delta.
"We are making contacts with everybody who is involved, the ones that we can identify, through them, the ones that we can't identify so that there is a lot more inclusiveness in this dialogue," said Kachikwu, according to Reuters.
A series of attacks in the oil-producing region, mostly claimed by a recently-formed group calling itself the Niger Delta Avengers (NDA), have caused Nigeria's oil production to plummet. As a result, the West African country has fallen behind Angola as the continent's biggest oil producer.
The NDA has said its goal is to cripple Nigeria's economy and reduce Nigeria's oil production to zero. The group has attacked oil pipelines and infrastructure belonging to several international companies, including Shell, Chevron and Italian company ENI.
Kachikwu also said that the Nigerian military would scale back its attempts to hunt down militants in the Niger Delta. The military had previously pledged to "flush out" those involved in attacking oil infrastructure, while President Buhari vowed to deal with the militants in the same manner as Islamist extremist group Boko Haram.
The NDA has not responded to the announcement via its Twitter feed or website, both of which it uses to claim attacks.
Kachikwu also said that Nigeria's oil output was currently between 1.5 million and 1.6 million barrels per day (bpd), down from 2.2 million bpd at the start of 2016. Nigeria's economy is heavily dependent upon the oil and gas sector, which accounts for more than 90 percent of the country's total export value.
The Niger Delta was previously plagued by militants in the mid-2000s, when oil workers were kidnapped and pipelines blown up in protest at what was seen as the unfair distribution of Nigeria's oil wealth. A presidential amnesty program introduced in 2009, whereby militants were given monthly subsidies and leaders of the groups were offered lucrative security contracts, led to a fragile peace being established. Earlier in 2016, President Buhari cut the budget for the amnesty program by around 70 percent and discontinued the practise of offering security contracts.