Nigeria's Buhari Travels to London for Ear Infection Treatment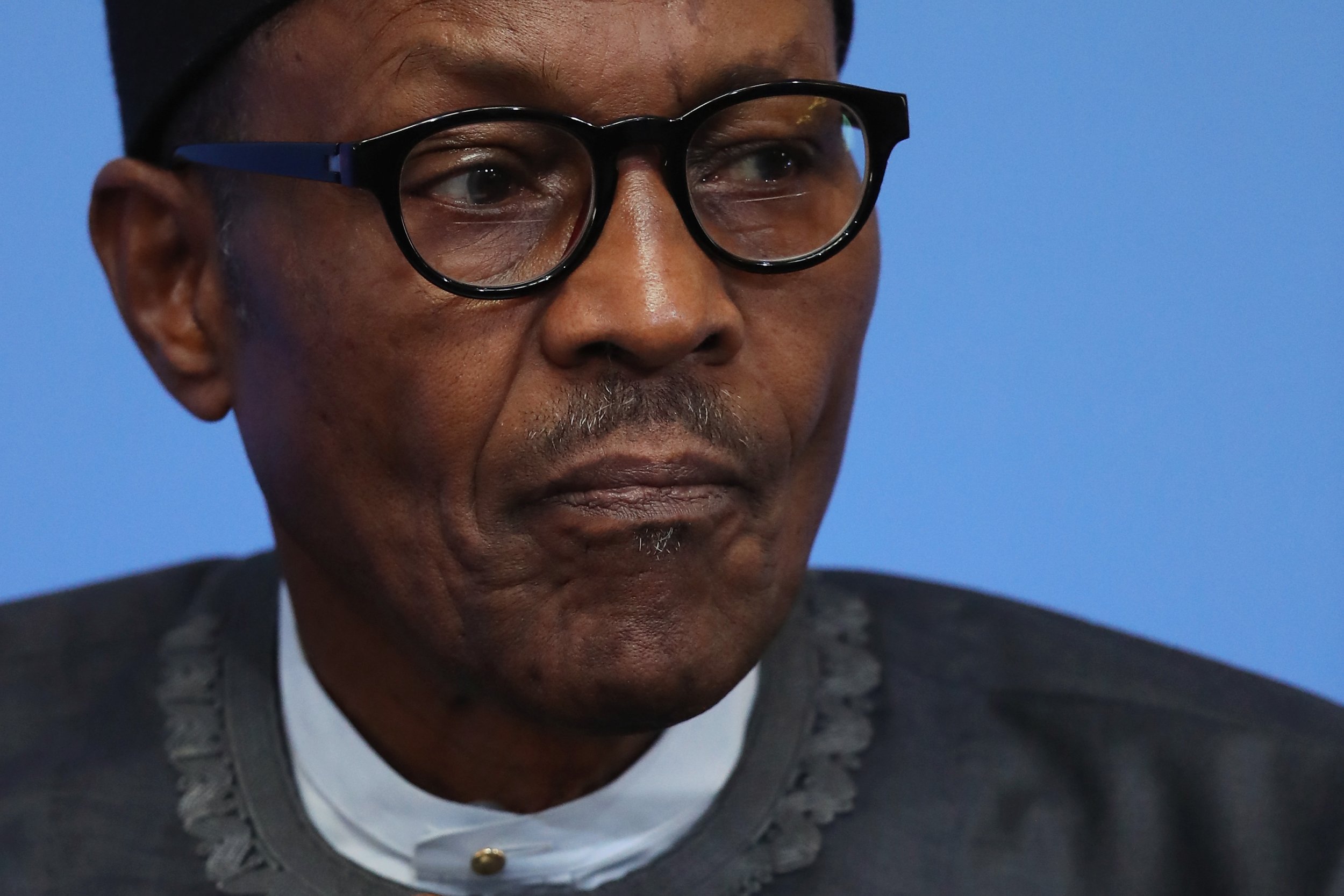 Nigerian President Muhammadu Buhari is traveling to London on Monday to receive treatment for an ear infection.
The 73-year-old ex-military ruler will take 10 days off "to rest" and will also see a ear, nose and throat specialist while in London, according to a statement issued on Sunday by presidential spokesman Femi Adesina.
Rumors about Buhari's health have been circulating recently in Nigeria after the president canceled two engagements at the last minute in the last month. Buhari pulled out of a working visit to Nigeria's commercial capital Lagos in May due to what a spokesman described as "scheduling difficulties." The president was supposed to visit the restive Niger Delta region on Thursday—where he was due to launch a clean-up operation in Ogoniland, a region affected by multiple oil spills—but instead sent Vice President Yemi Osinbajo. The latter cancellation came amid security threats made to Buhari by a militant group in the oil-producing region called the Niger Delta Avengers. The group has been attacking oil infrastructure in the Niger Delta since February, as a result of which Nigeria has fallen behind Angola as Africa's biggest oil producer.
The president is reportedly suffering with Ménière's Disease, a disorder that affects the inner ear and can cause vertigo, tinnitus and hearing loss, Nigeria's Premium Times reported on Saturday.
The announcement has caused some Nigerians to question why their leader is seeking medical treatment abroad rather than at home.
The Buhari administration has previously had to defend the number of foreign trips the president has undertaken during his first year in office, which began in May 2015. Nigeria's Foreign Minister Geoffrey Onyeama has said that the president's trips—which have included three visits each to the United States and China, as well as numerous trips to countries in Africa and a visit to the United Kingdom for an anti-corruption conference in May—yield "concrete dividends" in terms of security, economic benefits and fighting corruption.