Boko Haram: Chibok Girls Prisoner Swap a 'Political Decision,' Says Nigerian Defense Chief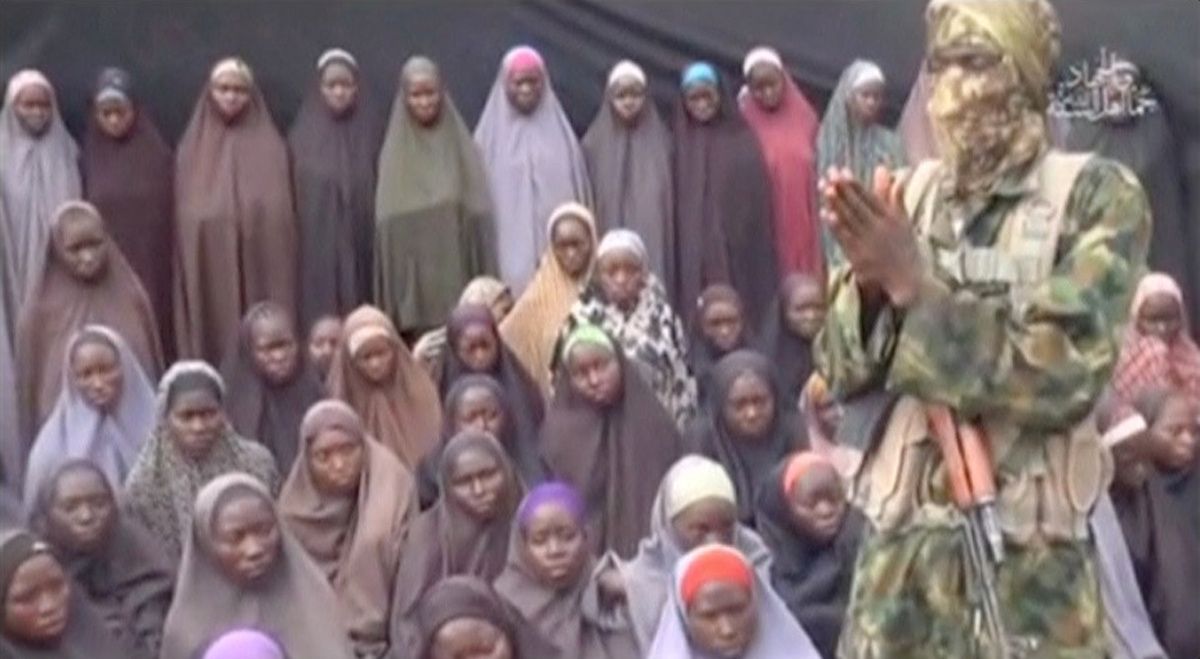 Nigeria's military is continuing with operations against Boko Haram, despite the militants offering to return the kidnapped Chibok girls in a prisoner swap, the country's chief of defense staff has said.
Boko Haram released a video on Sunday purporting to show scores of girls who were abducted from their school in Chibok, in Nigeria's northeast Borno state, in April 2014. The girls's abduction sparked a global campaign under the hashtag #BringBackOurGirls, but the vast majority remain in captivity.
In the video, one of the girls—who names herself as Maida Yakubu— pleads with the government of President Muhammadu Buhari to release members of the militant group from custody, claiming that Boko Haram would release the girls in return.
Following a meeting at the presidential villa in the capital Abuja on Monday, General Abayomi Olonisakin, stated that any such prisoner swap was a "political decision" that lies beyond the remit of the armed forces. "The military decision is that we are going ahead with our operations. The operation is being conducted appropriately," said Olonisakin, according to Nigeria's Premium Times.
Nigeria's Information Minister Lai Mohammed, who attended the same meeting, said that the government was in contact with Boko Haram but did not say how close the Chibok girls were to being freed. "We are just being careful and cautious to ensure that we are talking to the right people, especially with the news that there is a split in the leadership," said Mohammed, according to Nigerian daily Vanguard.
Boko Haram has been led by Abubakar Shekau, a shadowy extremist militant, since the death of its founder Mohammed Yusuf in 2009. The group, under Shekau's authority, pledged allegiance to the Islamic State militant group (ISIS) in 2015. But a recent ISIS publication designated one Abu Musab al-Barnawi —a former Boko Haram spokesman—as the leader of the Islamic State West Africa Province (ISWAP), as Boko Haram has been known since the aforementioned pledge of allegiance. In response, Shekau released an audio statement and then a video, claiming that he was still the group's leader and denouncing al-Barnawi as an infidel.
The Nigerian militants have killed tens of thousands and displaced more than 2 million in the course of their seven-year armed insurgency, but the Chibok girls remain their most high-profile captives. A total of 276 girls were kidnapped in 2014, with 57 escaping shortly afterwards. In May, one of the missing girls—named as Amina Ali Nkeki—was found by a local vigilante and returned to her family. Boko Haram has several times demanded the release of its prisoners as a precondition for setting the girls free from captivity.