Militants Kill 20 in Somali Beach Restaurant Attack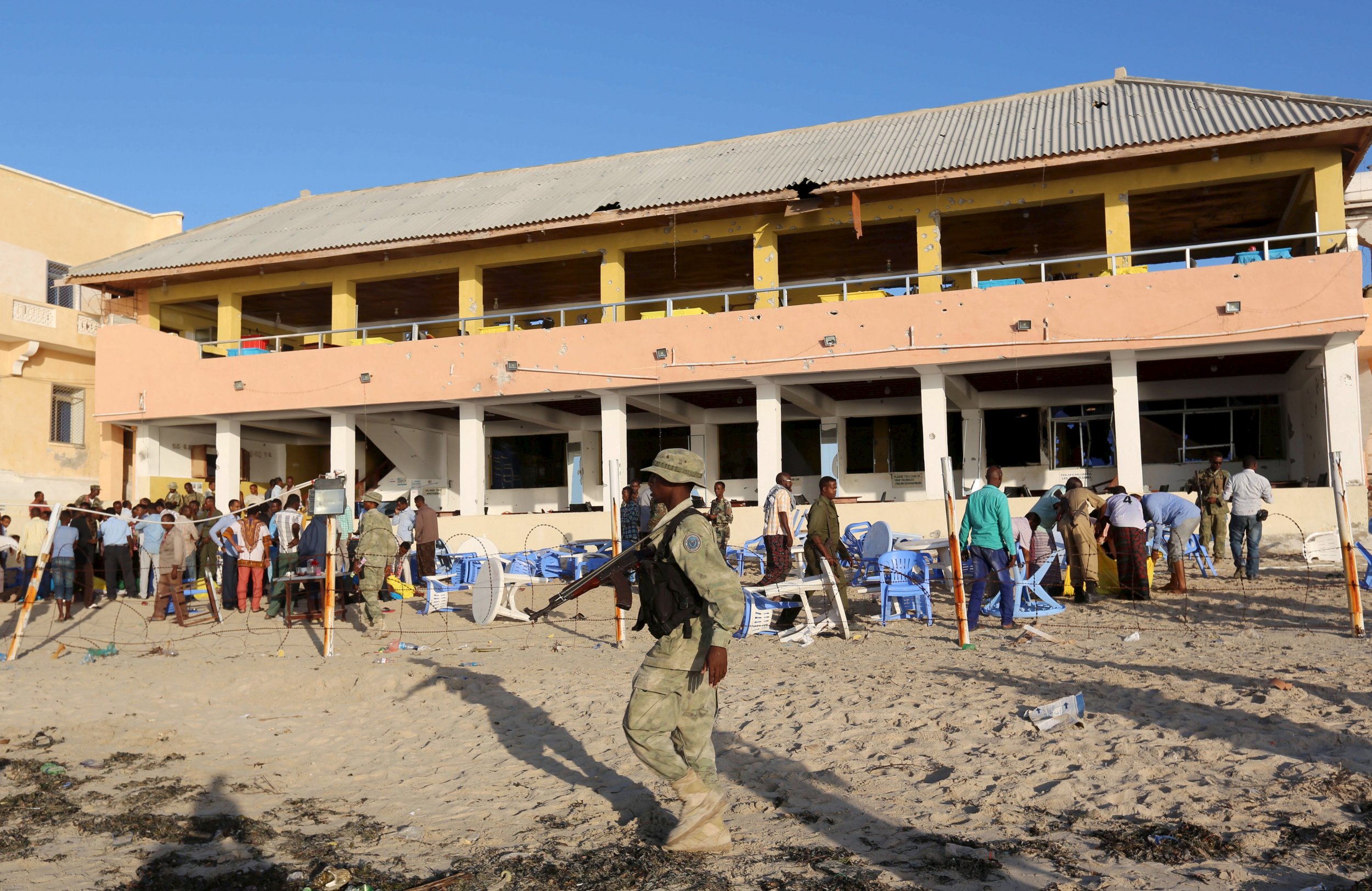 Gunmen in Somalia killed 20 people in an attack at a restaurant on a popular beach in the capital Mogadishu, the BBC reported.
The attack began on Thursday evening and has been claimed by the Somali militant group Al-Shabab. The attackers took control of a restaurant at the Lido beach, but Somali security forces had retaken the restaurant by Friday morning.
Somalia's National Intelligence and Security Agency (NISA) said that eight attackers carried out the assault. Six were killed, one died as a result of suicide and one was captured alive, according to NISA. The militants also detonated two car bombs near to the beach, according to the BBC.
Somali Prime Minister Omar Abdirashid Ali Sharmarke expressed his solidarity with the victims of the attack:
Al-Shabab, which is affiliated to Al-Qaeda, lost control of Mogadishu in August 2011 but still controls much of southern Somalia. The group frequently attacks Somali and Kenyan targets. Gunmen from the organization attacked an African Union base in El Adde in the Gedo region of Somalia, near the Kenyan border, on January 15. Al-Shabab claimed to have killed more than 100 Kenyan soldiers at the base, although this has not been independently confirmed and the Kenyan military has refused to give a figure until an ongoing search and rescue operation is concluded.
In defiance of the attacks, Somalis have been tweeting pictures of the beach with the #TweetLiidoPictures: