Kenya Searches for Missing Soldiers After Al-Shabab Attack in Somalia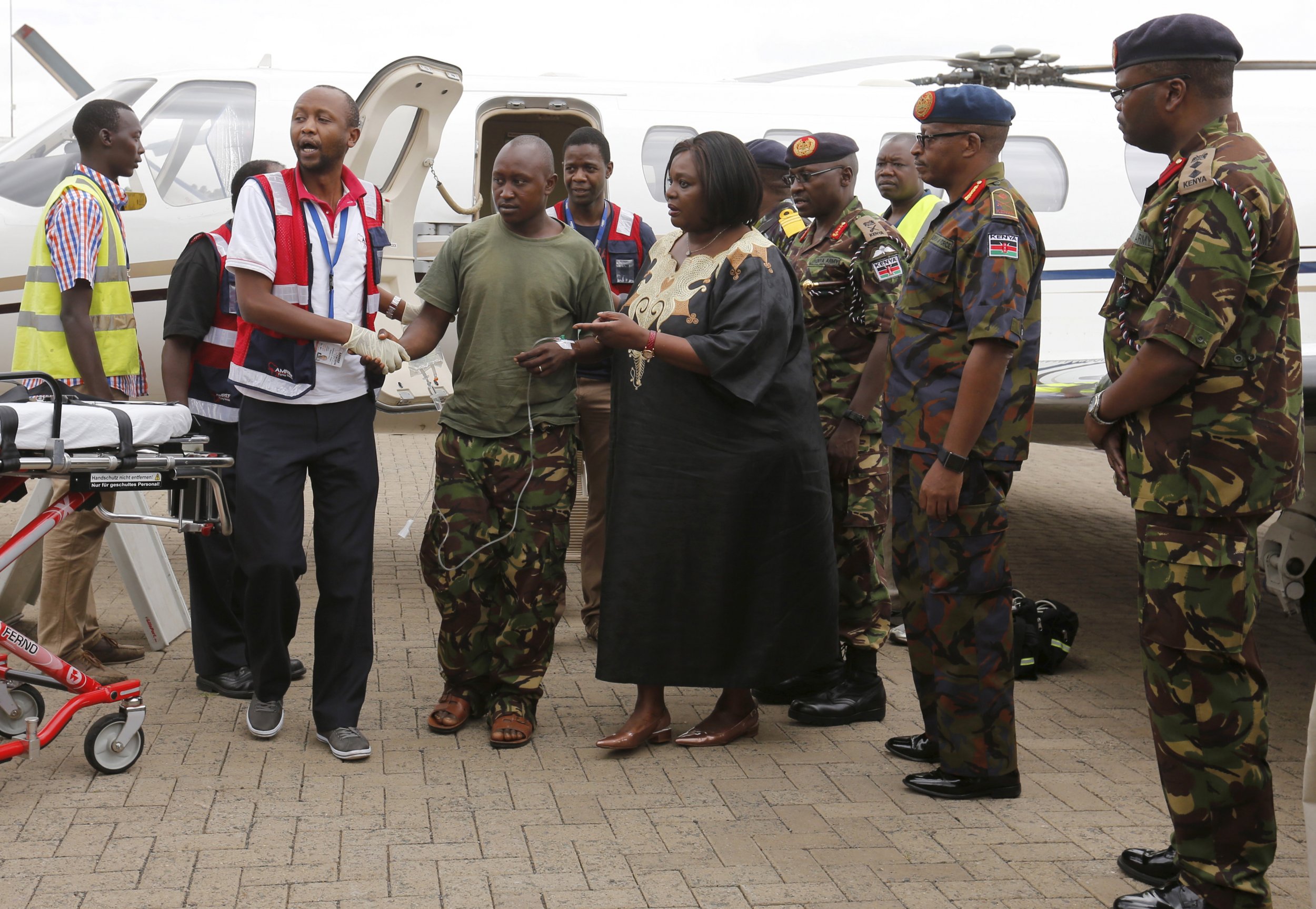 Kenyan troops are involved in a search and rescue operation in Somalia after Al-Shabab militants claimed to have killed more than 100 soldiers in an attack on a military base on Friday.
Fighters from the Somali insurgent group stormed an African Union base in El Adde, in the Gedo region of Somalia, which lies close to the Kenyan border. The attack was confirmed by the African Union Mission in Somalia (AMISOM) but neither AMISOM nor the Kenyan military has provided specifics on casualties.
General Samson Mwathethe, Chief of the Kenyan Defense Forces (KDF), told reporters on Sunday that the military was engaged in a "delicate" search and rescue operation for missing soldiers, adding that reports suggested that "some soldiers are being used as human shield[s]." Mwathethe added that land and air military vehicles were being used to attack Al-Shabab militants following the attack.
An AMISOM spokesman confirmed to Newsweek that the search and rescue operation was ongoing but declined to comment on whether soldiers remained at the El Adde base.
Al-Shabab claimed on Sunday that it had killed more than 100 Kenyan soldiers in the attack and added that some had been captured alive, though neither of these claims have been independently confirmed. The Somali group has undertaken previous attacks against Kenyan targets, including Garissa University College where Al-Shabab gunmen killed 148 people in April 2015.
Kenyan newspaper Daily Nation reported that 16 soldiers who survived the attack returned to Nairobi on Monday. Raychelle Omamo, Kenya's Defense Cabinet Secretary, said that the number of soldiers killed would only be revealed once the KDF operation was concluded.