Al-Shabab Killed 180 Kenyan Troops in El Adde: Somali President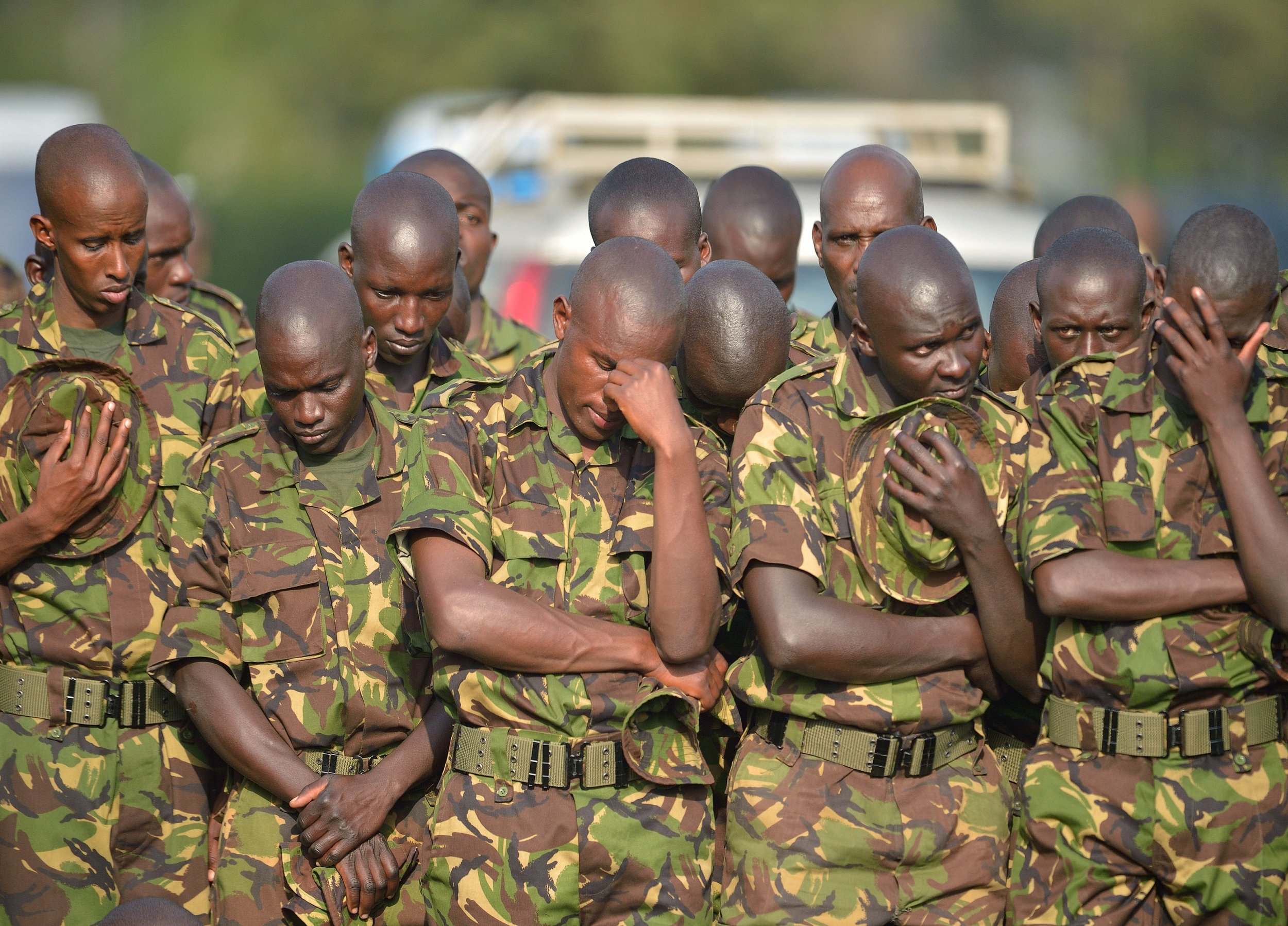 Somali President Hassan Sheikh Mohamud says that at least 180 Kenyan troops died in an Al-Shabab attack on their base in Somalia in January.
Al-Shabab militants claimed to have killed more than 100 Kenyan soldiers and captured others alive when they attacked an African Union (AU) base at El Adde, in the Gedo region of Somalia near the Kenyan border. Kenya has not announced a death toll and a spokesman for the Kenyan Defense Forces (KDF) told Newsweek that he could not confirm Mohamud's statement, which was made in an interview with Somali outlet Cable TV, the BBC reported on Thursday.
Mohamud was responding to criticism from Somalis on social media over his attendance at a memorial service for the fallen troops in Eldoret, Kenya, with some insinuating that the Somali president cared more about Kenyan lives than those of his own people. "When 180 or close to 200 soldiers who are sent to us are killed in one day in Somalia, it's not easy," he said, according to the BBC.
KDF spokesman Colonel David Obonyo declined to give a definitive death toll when asked by Newsweek . "I have seen this [Mohamud's statement] but it never came from us. I don't know where he got that information," says Obonyo. "It is a head of state who himself talked about this, I don't know his source of information so it is only him who can clarify."
Obonyo adds that the families of the KDF soldiers who died have all been informed and burials have taken place for those whose bodies were recovered. "If you add those numbers of people who were buried, [it is] not even near 50," says Obonyo.
If Mohamud's death toll were to be confirmed, the attack would constitute Al-Shabab's deadliest assault since its inception in the mid-2000s. Gunmen from the Al-Qaeda-affiliated group killed 148 students and staff in April 2015 in an attack on Kenya's Garissa University College. The group also continues to launch attacks inside Somalia, including a recent gun assault on the popular Lido beach in the capital Mogadishu in which 20 people were killed.
Kenya sent troops into Somalia in October 2011 in a bid to crack down on Al-Shabab, which had been coordinating cross-border kidnappings. Kenyan troops also make up a significant proportion of the AU's mission in Somalia (AMISOM): Kenya contributes more than 3,600 troops to the 22,000-strong peacekeeping force.