Kesha Thanks Fans for Dr. Luke Support as She Wins LGBT Award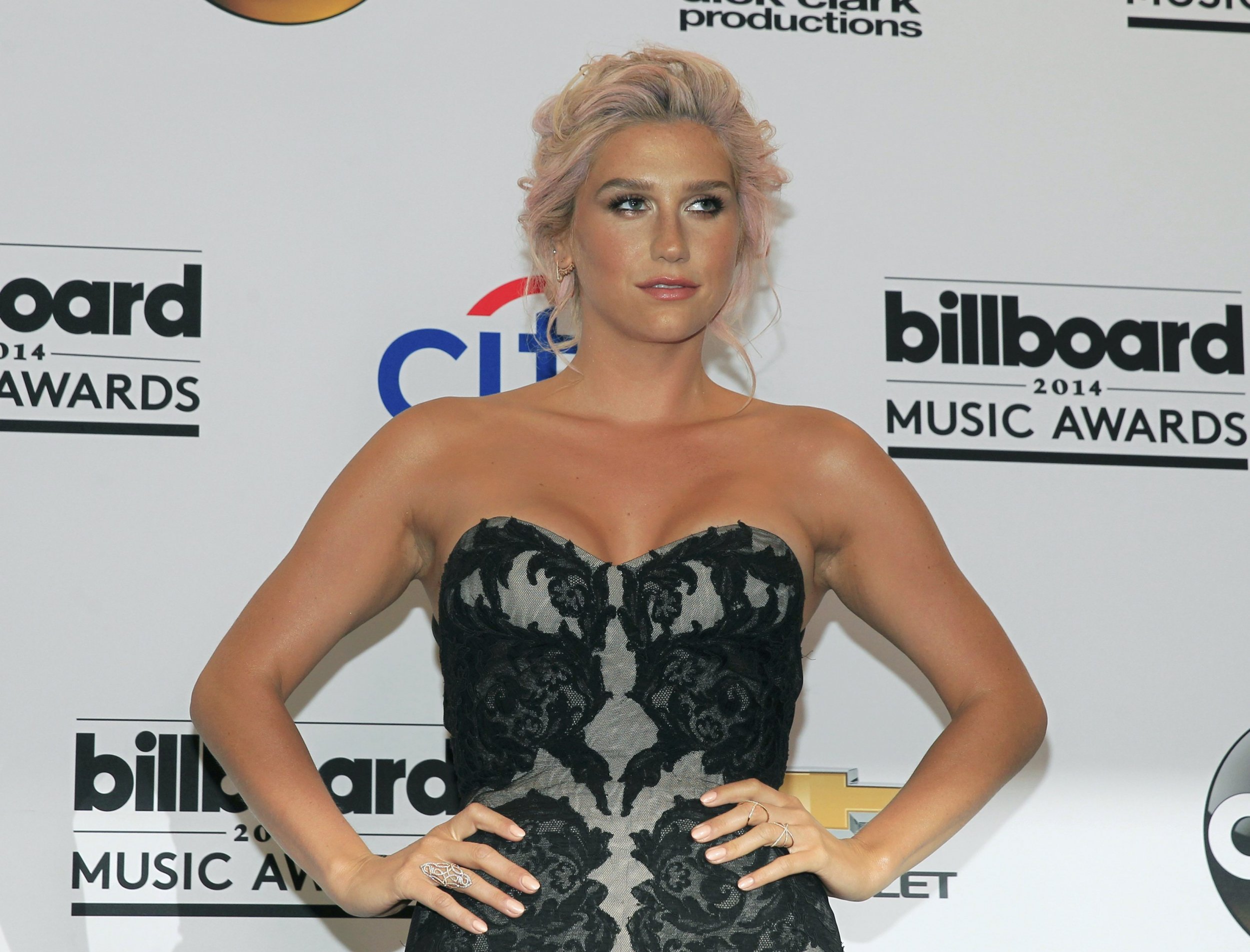 Kesha thanked fans for their support following her recent legal troubles with her alleged abuser, music producer Dr. Luke, in a teary speech while collecting a human rights award.
The singer, best known for hit song "Tik Tok", was bestowed the Visibility Award by Human Rights Campaign at a ceremony on Saturday (March 5), honoring her commitment to advocating for LGBT rights.
Kesha—who lost a legal bid to be freed from Dr. Luke's record label in court in February—told the audience at the HRC's Nashville Equality Dinner: "As many of you know I am going through some personal things that have been really intense and hard lately and I just want to say thank you for any support I have received."
She went on to say she often felt like a "misfit" growing up and an "outsider" in the music industry. "My message today is don't be afraid to speak up against any injustice you experience," the star explained.
"Don't let people scare or shame you into changing the things about you that make you unique. We all have to fight for what is right, even if the cards are stacked against us. That's the only way that progress happens."
The singer filed for an injunction, seeking to end her association with Luke and his record label Kemosabe Records, in October 2014 amid allegations the producer drugged and raped her. She sought to be freed from her commitment and be allowed to record new music without his involvement. Her lawyer Mark Geragos said at the time the singer had spent "10 years as a victim of mental manipulation, emotional abuse and sexual assault at the hands of Dr. Luke."
The New York Supreme court denied Kesha's pleas in February, effectively forcing her to remain under contract to the music producer, real name Lukasz Gottwald. Judge Shirley Kornreich heard evidence that both Luke and Sony had already agreed to allow her to record new music without his participation, thus questioning the need to end her contract. She said, "You're asking the court to decimate a contract that was heavily negotiated and typical for the industry."
Stars including Lady Gaga, Lorde and Adele have spoken out in support of Kesha, while "22" singer Taylor Swift donated $250,000 to support her while her recording career remains in limbo.
Kesha Thanks Fans for Dr. Luke Support as She Wins LGBT Award | Culture