A Democratic president with Rooseveltian ambitions nominates a minority candidate to a position on the Supreme Court. What looks at first like a quick and easy win bogs down during confirmation hearings.
Sound familiar? That was Lyndon Johnson fifty-four years ago. The candidate was Abe Fortas, LBJ's nominee for Chief Justice. But it could also apply to Joe Biden, who's nominated Judge Ketanji Brown Jackson to replace Justice Stephen Breyer.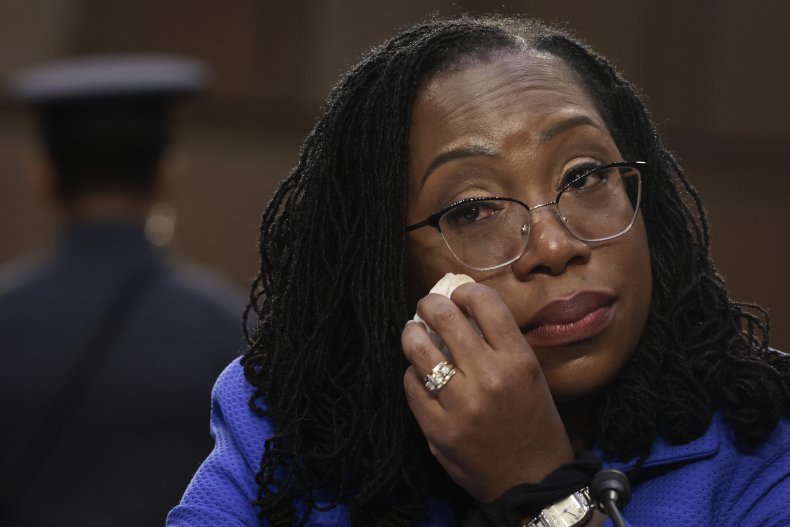 Before Fortas, the last nomination to be rejected or withdrawn was in 1930: 22 nominees in a row had been approved (including Fortas, confirmed as an associate justice). The approval process was almost perfunctory. His 1968 hearing signaled a departure from tradition and became the prototype for the rancorous, personal and drawn-out process that exists today.
The Fortas episode and its aftermath resulted in a generational tilt rightward for the court. "The Fortas failure essentially led to 50 years of conservative Chief Justices," says Professor Robert David Johnson, professor of history at Brooklyn College, CUNY, who has studied the issue. By leaving the position vacated by Earl Warren empty, he says, LBJ gave Richard Nixon an extra pick. Nixon got another when Fortas was forced to resign because of ethical issues unearthed during the approval process. In all, Nixon was able to fill four positions on the court, including a new chief justice, Warren Burger. LBJ's miscalculation with Fortas, plus a bit of fortuitous timing and some shrewd political maneuvering, led to Republican presidents choosing 15 of the last 19 justices.
Is history repeating itself? Compare the two situations.
Similar: The porn issue. Republican Senator Josh Hawley accused Jackson of being soft on child porn for handing out sentences that were less than federal sentencing guidelines call for. In 1968, Fortas was faced a similar charge from Senator Strom Thurmond of South Carolina.
Not Similar: The porn issue. Bryan L. Frye, Spears-Gilbert Professor of Law at the University of Kentucky, argues that the "porn" label stuck on Fortas because Senator Thurmond pushed it hard—to the point of walking the halls showing materials to his colleagues. The highlight of the hearing was what came to be known as the "Fortas Film Festival" organized by Thurmond, where thirty senators decided they needed to view the porn in question for themselves. Thurmond's charge caught the public's attention. That forced several conservative senators to reverse their position, like Senator Wallace Bennett (R-Utah.) But the porn charge also stuck because it was based in fact. Fortas was involved in several rulings that effectively legalized pornography.
Frye calls child porn "the third rail of American politics," meaning that it's one of those labels that resonates with voters across the spectrum. Still, it's hard to see Hawley walking the halls of Congress sharing child pornography. Nor does he have facts on his side. The National Review has called his attack on Jackson "meritless to the point of demagoguery."
Similar: This isn't really about porn. Both the Fortas and Jackson hearings are skirmishes in the bigger culture war. "With the 24/7 news cycle and social media, these hearings have become about making points," says Glynda C. Carr, president and CEO of Higher Heights for America, an organization devoted to supporting black women candidates. "The senators are framing issues beyond this debate, setting up for the midterm elections."
In 1968, there was a conservative backlash to the increasing big-L Liberalization of America—the Civil and Voting Rights Acts, the Great Society programs, and the SCOTUS decision in Miranda v. Arizona. The 1966 Miranda defeat was still a raw wound for the law-and-order crowd. As a liberal member of the liberal Warren Court, Fortas was an easy target. Although "porn" grabbed the headlines, historians agree that Fortas' nomination was ultimately derailed more by his closeness to LBJ and his suspect financial dealings. As one of the more liberal options Biden could have chosen, Jackson similarly provides a convenient opportunity for both sides to score points.
Similar: The Dems brought this on themselves. As an unpopular lame duck president, LBJ was short on political capital. It was risky for him to put forward a candidate that wasn't bulletproof. Biden's approval rating is hovering in the low forties, as was LBJ's in 1968. It was risky to position Jackson's nomination as delivering on his campaign promise to put an African-American woman on SCOTUS, rather than as the best candidate: that approach was bound to galvanize culture warriors looking to force conversations around affirmative action and critical race theory.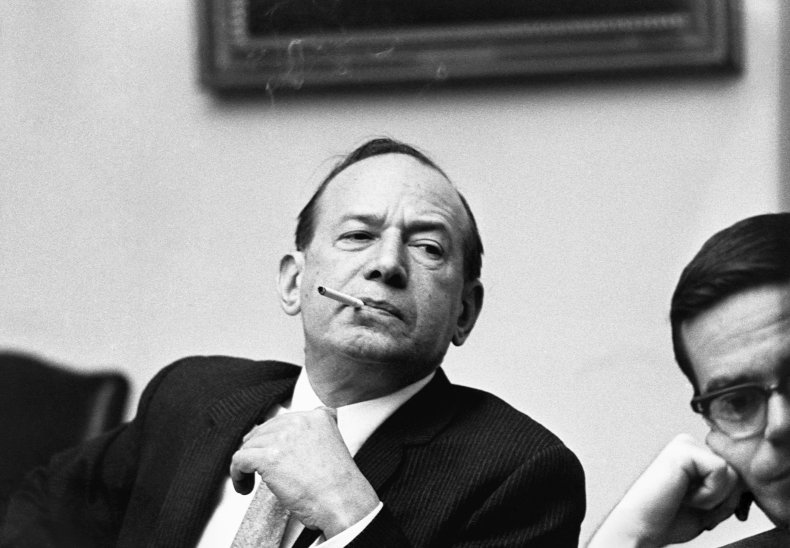 Not Similar: The outcome—probably. Facing stiff and mounting opposition, Fortas withdrew his name from consideration. Jackson seems like to be confirmed. She doesn't have Fortas's ethical baggage and like most recent nominees (with the exception of Clarence Thomas) she's rated "well qualified" by the American Bar Association. It may cost a little more political capital than expected, but it's likely to go through. There's little chance that she'll be replaced with a more conservative jurist, as Fortas was. But it's worth remembering how quickly the composition of the Court can change, and how long-lasting the effects can be.