Ketanji Brown Jackson Hearing Has 4 Potential GOP Candidates for 2024 Race
Ketanji Brown Jackson's nomination to the Supreme Court could thrust potential Republican hopefuls for the 2024 presidential nomination into the national spotlight.
Jackson's confirmation hearings will kick off Monday in the Senate Judiciary Committee. If her historic nomination is approved, she will be the first Black woman to serve on the Supreme Court in its 233-year history.
The Senate Judiciary Committee panel includes four senators that political pundits predict could make a run for the White House in two years: Marsha Blackburn of Tennessee, Tom Cotton of Arkansas, Ted Cruz of Texas and Josh Hawley of Missouri.
Republicans can't block Jackson's nomination on their own, as a simple majority is all that's needed for her to be confirmed after the GOP changed the filibuster rules on Supreme Court nominees in 2017. Democrats currently enjoy narrow control of the 50-50 split Senate thanks to Vice President Kamala Harris's tie-breaking vote.
But the four potential candidates for the Republican nomination in 2024 could use the hearings as an opportunity to boost their national profile.
Ted Cruz
Cruz has said he'd consider running for president in a "heartbeat" after finishing the 2016 primary in second place behind Donald Trump.
The Texas senator voted against Jackson during her confirmation to the U.S. Court of Appeals for the D.C. Circuit last year. Cruz has repeatedly vowed a "rigorous" investigation of her record but said lawmakers shouldn't get "nasty and personal" during the confirmation process.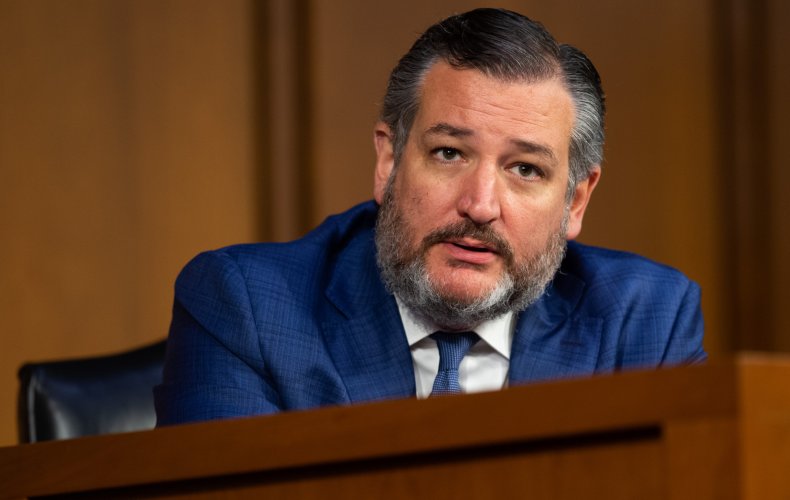 Josh Hawley
Hawley, who has mostly demurred on questions about 2024 but is considered to be a potential candidate, has taken aim at Jackson's record as a public defender and her work on the U.S. Sentencing Commission.
Hawley has accused Jackson of being "soft" on crime, specifically on child sex offenders. The Missouri lawmaker has claimed Jackson was lenient on sentencing offenders, but fact-checkers with The Washington Post and other outlets have claimed his allegations are misleading.
White House Press Secretary Jen Psaki on Friday called Hawley's comments "a last-ditch, eve-of-hearing desperation attack on her record on sentencing in sexual offense cases."
Tom Cotton
Cotton has been a fixture in early-voting states, prompting rumors that he's preparing for a presidential run.
Cotton has said it is possible "to both press a nominee on their views and be respectful and civil and cordial." The Arkansas senator described his meeting with Jackson last month as "cordial" but has revealed little about what the two discussed. Cotton voted against Jackson's appointment to the appellate court last year.
Marsha Blackburn
Blackburn's recent trips to Iowa and New Hampshire—the first two states to vote in presidential primaries—have also sparked speculation about her 2024 ambitions.
The Tennessee lawmaker wrote in a Fox News op-ed Sunday that Jackson has "impressive credentials" but said Americans need to know Jackson's views on the rule of law. Blackburn specifically called for Jackson to discuss work as a public defender.
"The Senate must not blindly confirm a justice who will merely serve as a rubber stamp for a radical progressive agenda or worse, that advances that agenda by making law from the bench," Blackburn wrote, repeating talking points from other members of the GOP that Jackson was a choice of the "radical left."