Kevin McCarthy Questions Dem Reps for Attending SpaceX Launch After Declining Return to House Due to COVID-19
House Minority Leader Kevin McCarthy (R-CA) has criticized two Dem reps for attending a SpaceX launch after declining to physically vote in the Capitol due to the COVID-19 crisis.
McCarthy, who has been calling for the physical return of the House of Representatives, after the Senate came back into session with social distancing measures in place earlier this month.
He pointed to social media posts from Reps Charlie Crist (D-FL) and Darren Soto (D-FL), who both said they were attending Wednesday's launch at the Kennedy Space Center in Florida—which was postponed due to storms.
McCarthy retweeted their messages about the launch event, alongside letters expressing their intentions to cast votes by proxy.
Of Crist, who said he was looking forward to attending the launch ahead of the event, McCarthy wrote: "Democrat Charlie Crist said he couldn't show up for work in Washington today "due to the ongoing public health emergency."
"Then he gave his vote away to someone else so he could attend a rocket launch instead."
Sharing a similar message about Soto, who posted photos from the event, he said: "It's the first day of Pelosi's proxy voting scheme, and it's already being abused by Dems to skip out on doing their jobs."
The letters he shared said the reps were "unable to attend proceedings in the House Chamber due to the ongoing public health emergency."
Responding to McCarthy's comments Samantha Ramirez, a spokesperson for Crist, said: "The launch's importance to our state and our nation's space program was underlined by the fact that President Trump, key members of his cabinet, Governor DeSantis, members of the Florida Cabinet, and other Florida Members of Congress were in attendance.
"Rep. Crist is the only member of the U.S. House to sit on both the appropriations and authorizing committees that oversee NASA's budget and policy work, and he was proud to show his support for this new chapter in our nation's space exploration journey. He looks forward to attending Saturday's rescheduled launch."
Soto and Crist were among a list of reps who wrote proxy letters, details of which were listed by the Office of the Clerk.
The first proxy votes in the House were made on Wednesday.
The rules for proxy voting were passed by the Democrat-dominated House earlier this month.
House Republicans have argued about the constitutionality of the proxy measures, even filing a lawsuit in a bid to stop such voting from happening.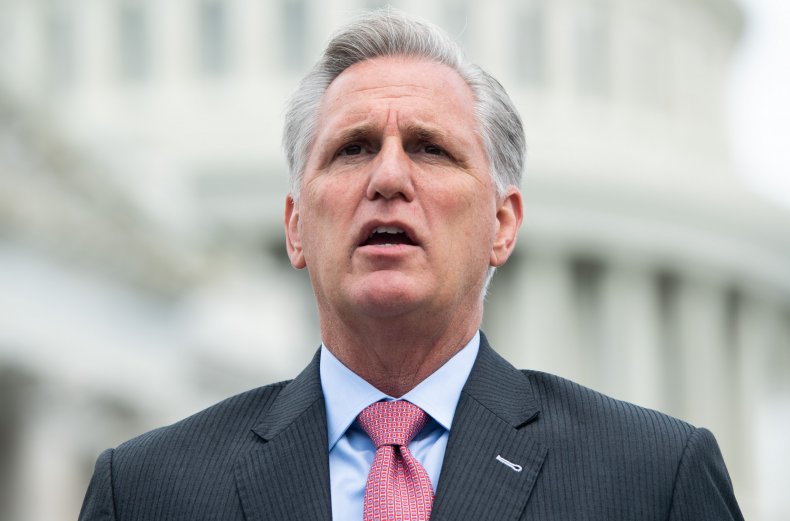 House Minority Whip Steve Scalise said on Wednesday: "It's really important that we show up here to work at the Capitol to do our job as we're calling on Americans all across the country to safely reopen."
The voting measures have been defended by House Speaker Nancy Pelosi, who dismissed the lawsuit as a stunt.
"The House made its will clear two weeks ago when it voted to implement remote voting by proxy and other necessary measures to ensure that Congress can continue to protect lives and livelihoods," she said in a statement.
"The House's position that remote voting by proxy during a pandemic is fully consistent with the Constitution is supported by expert legal analyses. Further, the Supreme Court made clear over a century ago that the Constitution empowers each chamber of Congress to set its own procedural rules."
The House had been expected to return around the same time as the Senate, but this was postponed due to health concerns. Those attending the Senate have been told to social distance and wear masks to reduce risks from COVID-19.
Newsweek has contacted McCarthy, Crist and Soto for comment.
The proxy voting comes as coronavirus numbers in the U.S. continue to rise.
According to Johns Hopkins University figures, there have been nearly 1.7 million confirmed cases in the U.S. and more than 100,000 COVID-19 related deaths. Its stats also show more than 390,000 people who had coronavirus in the U.S. have recovered.
The graphic below, from Statista, shows the states with the highest number of cases as of May 27.
This page was update at 11.45 ET May 28 to include a comment from Rep Crist's spokesperson.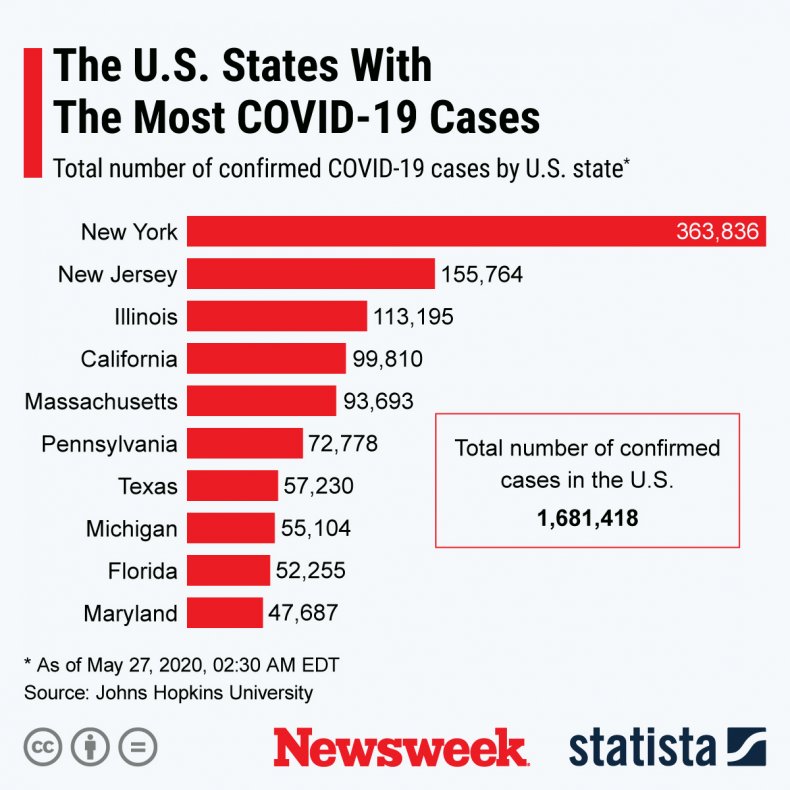 Kevin McCarthy Questions Dem Reps for Attending SpaceX Launch After Declining Return to House Due to COVID-19 | Politics