Kevin Spacey Dropped the N-Word on 'House of Cards' Set, Security Guard Says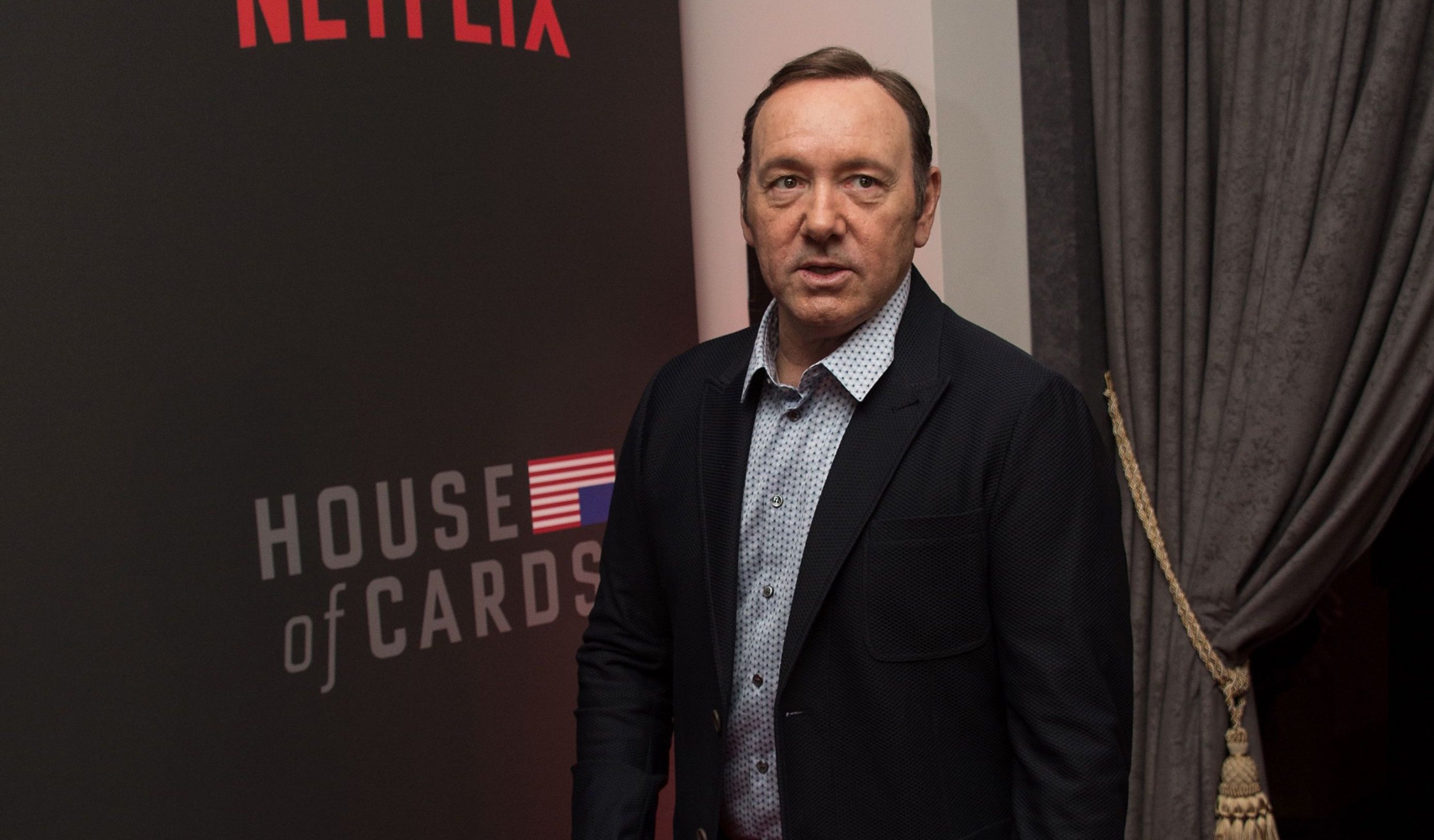 Kevin Spacey, who has all but been exiled from Hollywood amid sexual assault allegations, was hit with new accusations this week—this time, of racism.
A security guard who worked with Spacey on the set of House of Cards said the 58-year-old deliberately discriminated against his security team, the majority of whom were black. This allegedly included Spacey referring to them by racial slurs, refusing to shake the guards' hands, ignoring their greetings, acting outwardly suspicious toward them, and unfairly terminating the security contract.
Earl Blue, the head of VIP Protective Services in Hanover, Maryland, made these claims against Spacey in an interview with the Daily Mail on Monday. An office manager at VIP Protective Services confirmed to Newsweek that the interview took place, but was unable to provide any further comments.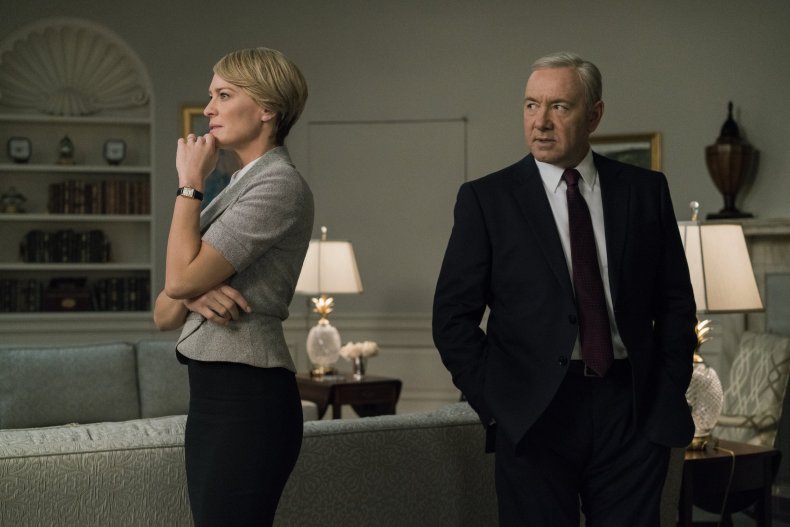 Blue, 51, and his security team were hired by Knight Takes King Productions for Season 1 of House of Cards in 2012. Right away, he got hostile vibes from the show's star. When the location manager introduced Blue, Spacey reportedly deliberately ignored Blue, shaking the hands of the men next to him.
"He looks me up and down, looks at my supervisor up and down, and reaches across us to shake the hand of the police officer and then walks away," Blue said. "We are all standing there looking at each other like, 'OK, that was awkward.'"
From then on, Spacey ignored Blue and his team. "He never spoke to my security guards, but he was talking to everyone else," Blue noted.
One of his colleagues, VIP Protective Services supervisor Eric Lyle, backed up Blue's account. "When I went to meet Mr. Spacey to say hello to him, I went to extend my hand to him to shake his and he didn't want to shake my hand," Lyle said. "I have never had that problem before."
Spacey grew increasingly suspicious of the black security guards posted outside his trailer. "He would look at me, walk back to his trailer and check to make sure the door was locked. Over the course of that day I started laughing at him," Blue said. "He did it every single time he left his trailer—at least a dozen times."
Blue would greet the actor in the morning, but Spacey ignored him whenever he said hello.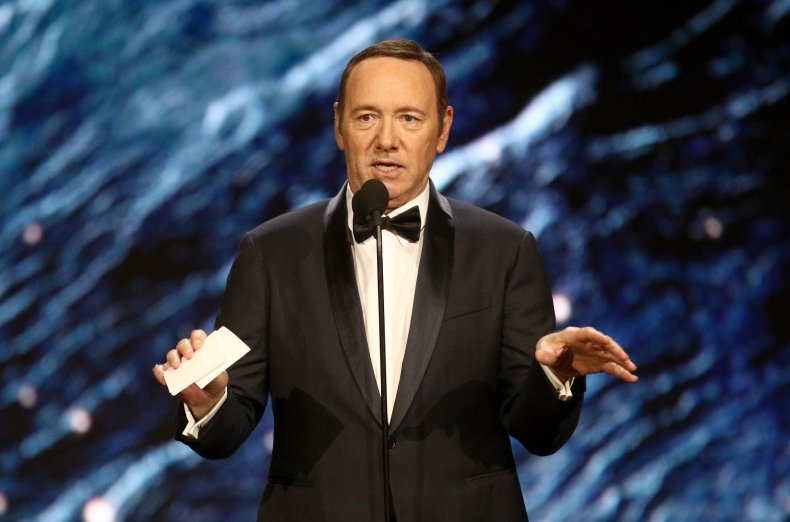 Blue tried his best to keep the star happy, changing the guard outside the trailer several times, but that Spacey was never satisfied. "He started nit-picking about the uniforms, so we changed the uniforms. Then he would have his security come over and ask about a guard: 'Why is that guard over there and not over here?'"
Then when VIP Services' contract came to an end, Knight Takes King did not renew it, despite positive feedback that the team did a good job. Blue said he later heard from a production manager that Spacey said "he did not want n---ers on his set anymore."
In October, RENT actor Anthony Rapp said Spacey sexually assaulted him when he was 14. Spacey was 26 at the time. The allegation was followed by several more accusations of predatory behavior on set, prompting Netflix to fire Spacey from the sixth and final House of Cards season. The lead role will be taken over by Robin Wright, who plays Spacey's on-screen wife, Claire Underwood. (He was also replaced by Christoper Plummer in the film All the Money in the World.)
Media Rights Capital, the production company behind House of Cards, declined to comment. Newsweek also reached out to Knight Takes King Productions, Netflix and Spacey's legal team, but did not hear back before the time of publication.