The COVID-19 pandemic has upended the lives of virtually everyone on the planet, making it difficult to forecast everything from our personal lives to geopolitical risk. Nowhere is this uncertainty truer than in China.
The pandemic and its global impact both amplify and obscure near-term risks in China, highlighting paradoxes and challenging assumptions. Xi Jinping is already demonstrating his personal power in victory lap inspection tours that celebrate the Chinese Communist Party's success defeating coronavirus, emphasizing that only by following the Party's commands can China overcome challenges and prosper. Conversely, the Party's early cover-up of the outbreak, censorship of criticism and suppression of dissent denote an inherent weakness and insecurity.
The deteriorating U.S.-China relationship informs China's perceptions and response to risk, especially as fallout from the U.S.-China trade war and economic impacts of the global pandemic heighten the risk of Chinese domestic unrest. Xi Jinping himself is also at the center of two other risks: the potential collapse of cross-Strait stability sparking a Taiwan crisis, and the political transition at the next Party Congress.
Coronavirus-Induced Economic Decline in China Leading to Domestic Unrest
Actual unemployment figures are a state secret, as are the numbers of mass demonstrations, but the two statistics go hand-in-hand. Rising unemployment caused by both the impact of shutdowns in China itself and the decline of global demand for Chinese-made products is likely to cause dissatisfaction with the government and cause unrest. A bleak job market awaits migrant workers, military veterans, laborers in the highly mobile export processing job market and nine million new college graduates who are each potential sources of organized public protest.
In addition to the weak economy, the government's response to COVID has exacerbated social stress and enhanced economic hardship for many, with compulsory lockdowns by abusive or corrupt local officials and government-sponsored "volunteers" making life miserable for many citizens. In a rare display of discontent directed at a senior leader, Politburo member Sun Chanlan was heckled during an inspection tour of a housing compound in Wuhan. When Xi Jinping visited a Wuhan complex a few days later, police were stationed in apartments to prevent such outbursts.
Collapse of Cross-Strait Stability
A Chinese attack and invasion of Taiwan is an unthinkable scenario for most civilians, but it is something that the U.S., Chinese and Taiwanese militaries train for and think about every day. China's People's Liberation Army (PLA) has invested billions to develop that capability. The implementation of "one country, two systems" in Hong Kong and Beijing's pressure tactics on Taiwan's military, society and economy have failed to convince the people of Taiwan to voluntarily give up their de facto independence or way of life to join China.
Xi Jinping has declared he is ready to use force to unify Taiwan, if necessary. Calls by retired military officers to forcibly unify Taiwan to achieve Xi Jinping's China Dream predate the pandemic, but nationalistic commentators have more recently advocated for an attack while China is strong and the U.S. is distracted. With the PLA stronger than it has ever been in history, Xi Jinping for the first time has a military option to achieve a policy objective he is under pressure to achieve.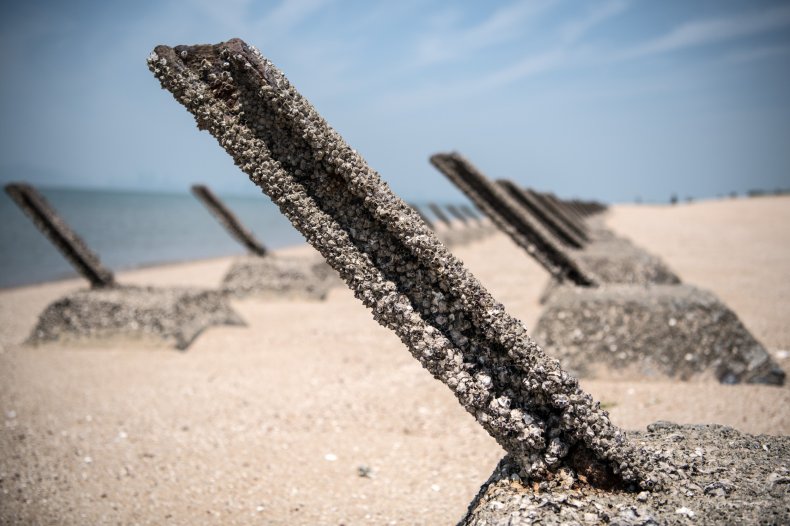 Xi Jinping's Political Succession
Xi Jinping is without rivals or successors. In 2018, he altered the Chinese Constitution to eliminate term limits, enabling him to serve indefinitely. The 20th Party Congress in the fall of 2022 will be a period of intense political jockeying, as Xi Jinping either gains the Central Committee's endorsement to serve another five-year term or is forced to retire and rivals maneuver to succeed him. China has only had two cases of transition between leaders where no one died or was imprisoned—Jiang Zemin to Hu Jintao and Hu Jintao to Xi Jinping—so there is no guarantee that Xi Jinping's succession would go smoothly were he to be forced out.
China seeks to project confidence and strength, while the Communist Party fixates on studying risks and how to mitigate them. China's media and official statements relentlessly accentuate the positive, censoring or dismissing adverse information as a Western plot with ulterior motives, such as containing or destabilizing China.
Domestic unrest, a conflict on its periphery and internal political fighting are three of several geopolitical risks that China faces. We ignore them at our peril.
Drew Thompson is a former U.S. Defense Department official responsible for managing bilateral relations with China, Taiwan and Mongolia. He is currently a visiting senior research fellow at the Lee Kuan Yew School of Public Policy, National University of Singapore. He is on Twitter @TangAnZhu.
The views expressed in this article are the writer's own.​​​​​