Wisconsin Woman Called Police to Complain KFC Order Was Wrong and Drive-Thru Worker Gave Her Attitude
A woman called police to complain that her order was made incorrectly at a KFC restaurant in Wisconsin. Waukesha Police said they were called to the fast food restaurant on Sunset Drive just after 8 p.m. on Saturday, December 14, reports CBS 58.
According to police logs, the irate customer called emergency services to complain that the drive-thru employee was "giving her attitude" while taking her order.
The woman said she was upset that her chicken sandwich had been made incorrectly. KFC workers then attempted to make her another one, but the woman told police that she "did not feel comfortable eating it, and wanted her money back," reports Patch.
The woman reportedly called police while she was still at the drive-thru. Police arrived at the scene and spoke with the worker and the customer. Officers advised that the incident was not a police matter and was a civil issue.
Waukesha Police have been contacted for further comment.
This is not the first time that Waukesha Police have had a callout to the KFC store, reports Patch.
During a separate incident on November 20, officers received a call to the Sunset Drive restaurant after a customer complained that his order was taking too long.
The customer said that he had to wait more than 40 minutes for his food. Workers at the KFC explained that their chicken fryer had broken, hence the delay.
According to police, the customer did not speak English well and therefore did not fully understand the situation. The customer then became embroiled in an argument with staff while waiting for his food.
Another customer offered to buy the man his chicken for him before being told that was not possible as the fryer was still broken. The second customer also started a confrontation with staff over the incident.
The man then received a refund and left the KFC. The second customer was told he was not welcome back to the restaurant after joining in with the argument.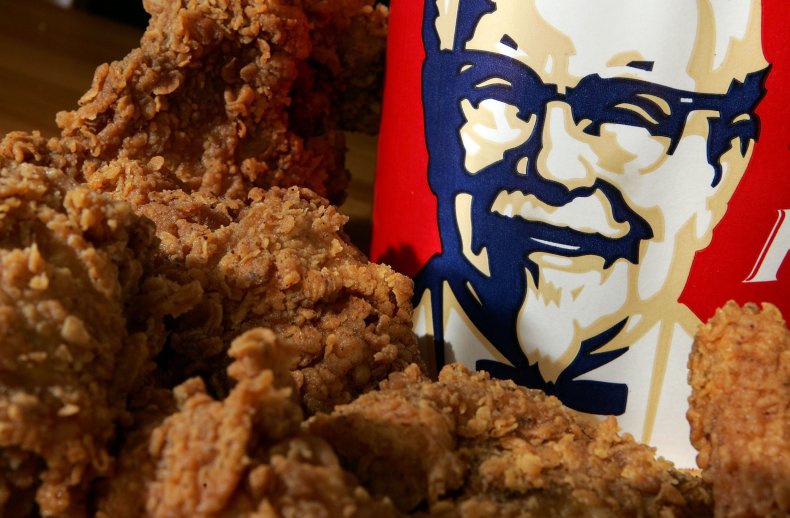 Elsewhere, a woman in Connecticut was arrested after allegedly assaulting a pregnant McDonald's worker after they got her order wrong on two occasions.
Shannelle Hanson was accused of telling the fast food worker that she hoped she "lost" her child, during an argument about a McChicken sandwich at a restaurant in Norwich on the evening of May 31.
Hanson reportedly requested staff use fresh chicken for her order but drive-through staff told her that the first order had been messed up. When a replacement sandwich arrived 10 minutes later, there was no chicken patty inside. Hanson received a refund, but still demanded her food be made again.
She is then accused of going behind the counter in an attempt to make her food herself before punching the pregnant worker and slapping a male worker who tried to intervene.
She was later arrested and charged with breach of peace and third-degree assault of a pregnant woman