KFC Worker Takes Pics of Customers' Cards, Goes on Shopping Spree: Cops
A KFC employee in Florida took photos of customers' credit cards to spend thousands of dollars on online purchases, said police.
The Bradford County Sheriff's Office (BCSO) said the alleged fraud began when Markquerva Lumar, 19, took photos of cards at a KFC drive-thru in Starke last month.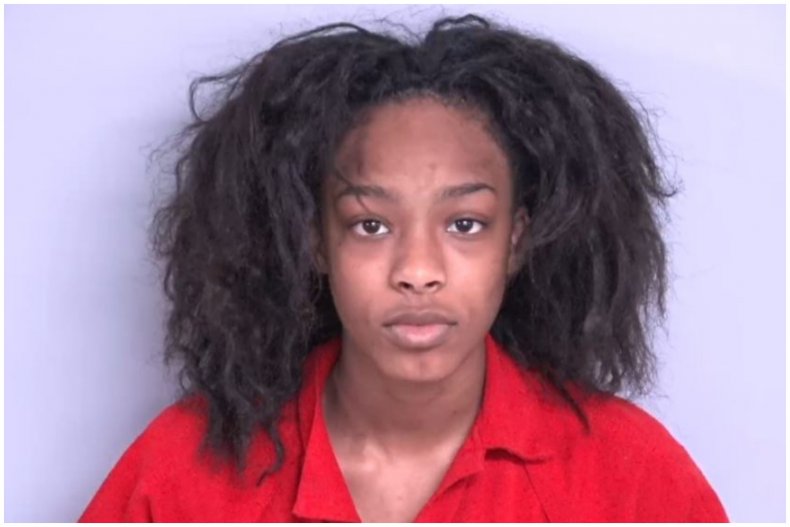 The BCSO said in a Facebook post from Monday: "Thorough investigation revealed that Ms. Lumar would receive a customer's credit/debit card at the drive-thru window and then use her personal phone to take pictures or videos of the front and back of the card.
"After leaving work, Ms. Lumar would locate information from the internet to assist in purchasing online orders in the victim's name for her personal benefit."
The post added: "This investigation has led to locating many victims of fraud, with thousands of dollars of online purchases made by Ms. Lumar."
Lumar was arrested on April 21, according to the news release.
Deputies said the arrest did not reflect on the business and the rest of the employees who work at the KFC. Police said staff cooperated with officers and helped find fraud victims.
Officers are asking people who suspect they were the victim of credit/debit card fraud after having used their card at the KFC between April 16 to April 21 this year to contact Detective Crews at 904-966-6370.
"We are asking the community to please be cautious in the use of their debit/credit card. Criminal trends like the one above are being used daily. Our job is much easier with the help of the great citizens of this community," BCSO's Facebook post concluded.
Newsweek has contacted the BCSO for comment.
According to The Motley Fool, a private investing advice company, the Federal Trade Commission (FTC) received nearly 1.4 million reports of identity theft in 2020. It added that credit card fraud rose by 44.7 percent over 2019 levels to 393,207 reports in 2020.
The Motley Fool also reported that credit card fraud was the second-most common type of identity theft in 2020 in the U.S., behind government document and benefit fraud.
Newsweek has reported on numerous cases of fraud across the U.S.
Last year, Adam Joiner from California was sentenced to 97 months in federal prison after he scammed investors out of $14 million by falsely claiming he was making a movie for Netflix.
Joiner had secured the money from Asian investment firms by claiming the funds would be used to make a film called Legends featuring tales about American icons such as Davy Crockett.
He claimed that Hollywood figures such as Steven Spielberg, Bradley Cooper and Guillermo del Toro were involved in the production.
Joiner later pleaded guilty to two counts of wire fraud within months of his arrest in August 2019.