U.S. intelligence agencies have reportedly intercepted evidence suggesting Saudi Crown Prince Mohammed bin Salman wanted to go after journalist Jamal Khashoggi with "a bullet" over a year before he was killed.
Riyadh denies the crown prince played any role in the killing of Khashoggi, who was last seen entering the Saudi consulate in Istanbul, Turkey, in October.
The New York Times reported that according to its sources, described as "current and former American and foreign officials with direct knowledge of intelligence reports," the prince's conversations were routinely intercepted by U.S. intelligence agencies.
Among them was one in September 2017 between the prince and aide Turki Aldakhil that provided the "most detailed evidence to date" that the prince wanted Khashoggi dead.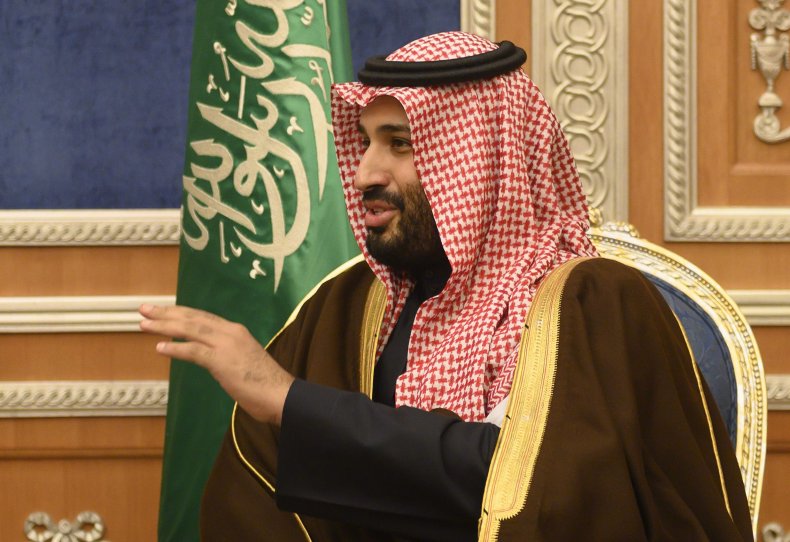 Before the conversation with Aldakhil, the prince had complained to the aide Saud al-Qahtani that Khashoggi had become too influential and was tarnishing the reputation of the kingdom.
The prince told Aldakhil if the journalist did not willingly return to Saudi Arabia, he should be returned forcibly or else he would go after him "with a bullet," sources claimed.
When al-Qahtani, who U.S. intelligence says was the ringleader of the murder, warned the prince that targeting Khashoggi could create an international uproar, he was told Saudi Arabia should not care about international reaction to how it deals with its own citizens.
The Times reported that American intelligence analysts did not think the "bullet" comment meant the prince literally intended to have him shot, but they concluded that he did intend to have him killed.
The National Security Agency and the CIA declined to provide the Times with comment. In a statement, Aldakhil said the allegations "are categorically false. They appear to be a continuation of various efforts by different parties to connect His Royal Highness Crown Prince Mohammed bin Salman to this horrific crime. These efforts will prove futile."
U.N. special rapporteur on extrajudicial killings, Agnes Callamard, said she had heard "chilling and gruesome" audio material about the killing obtained by Turkish investigators.
The Saudi dissident was the victim of a "brutal, premeditated killing planned and perpetrated by officials of the state of Saudi Arabia," she said, according to The Guardian.
She said that the killers had exploited diplomatic immunity and Riyadh had hindered a full investigation by Turkey. She will present her full report to the U.N. Human Rights Council in June.
President Donald Trump and Secretary of State Mike Pompeo have not backed the evidence of U.S. intelligence that the prince almost certainly ordered the killing, or at least knew of it. They say that the evidence is incomplete and investigations would continue.