Russia Tells U.S. Not to Interfere in Saudi Crown Prince MBS Becoming King, Despite Khashoggi Killing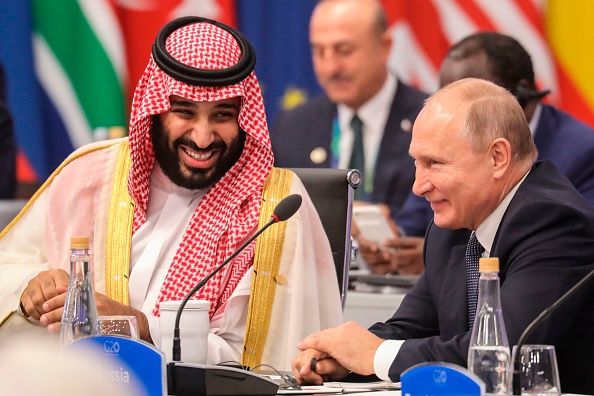 Russia went to bat for Mohammad bin Salman after the young Saudi crown prince came under fire for the killing of a Saudi journalist in Turkey.
Russia's deputy foreign minister and Middle East envoy, Mikhail Bogdanov, warned on Tuesday that the U.S. should not try to influence the line of succession in Saudi Arabia, and he signaled that Moscow believes the 33-year-old prince should succeed his father as king.
"The king made a decision and I can't even imagine on what grounds someone in America will interfere in such an issue and think about who should rule Saudi Arabia, now or in the future. This is a Saudi matter," Bogdanov told reporters.
Saudi journalist Jamal Khashoggi walked into the Saudi Consulate in Istanbul, Turkey, on October 2 and was never seen again. At first, the Saudi leadership denied that it was involved in the disappearance. But Turkey's government later provided evidence to the U.S. and other foreign governments demonstrating that Khashoggi, a critic of the Saudi regime and a U.S. resident, had been brutally killing at the consulate.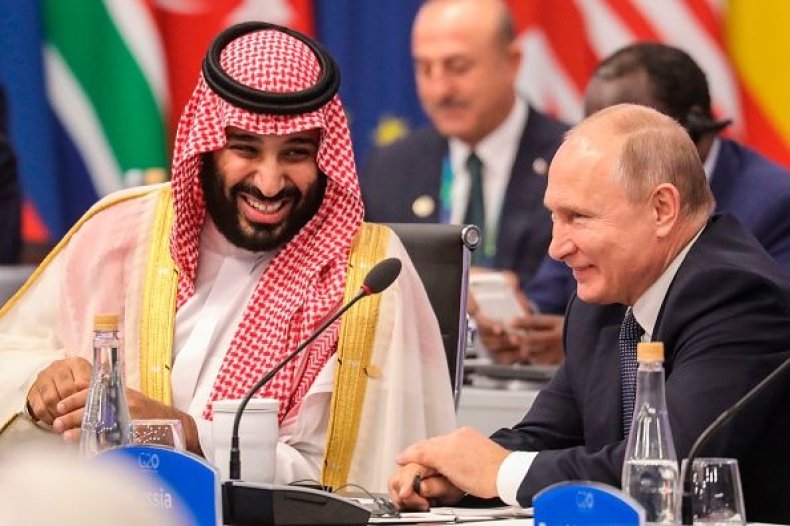 Saudi Arabia continued to change its official story about the killing but ultimately pinned the blame on rogue members of the security forces. Members of the U.S. Congress, however, after they were briefed by the CIA on the events surrounding Khashoggi's death, have pinned the blame squarely on the crown prince.
Senator Bob Corker, the Republican chairman of the Senate's Committee on Foreign Relations, had publicly criticized the crown prince and said that he should be held responsible.
"If he was before a jury, the crown prince, he would be convicted, in my opinion, in 30 minutes. I've never seen such compelling evidence in an intelligence briefing, never. So you cannot have a crown prince who's 33 years old feeling that he's able to get away with murdering a journalist inside a consulate. You cannot let that stand," Corker told reporters on December 14.
In the U.S., only President Donald Trump has continued to emphasize the need for maintaining the relationship with the Saudi crown prince despite Khashoggi's killing. Trump has also publicly cast doubt on the prince's responsibility for the death. Democratic Senator Robert Menendez of New Jerseylast month said that the crown prince and Putin can do whatever they want because they "own the president of the United States."
Russia, meanwhile, is one of the only countries to accept the official Saudi version of events surrounding Khashoggi's death. On Monday, Turkey announced that it planned to bring its own investigation into the killing to the United Nations.
Since being named crown prince in June 2017, Mohammed bin Salman has continued to amass power, revealing himself as a brutal and calculating leader willing to weed out any opposition to his rule.