Khloe Kardashian Defends Kim's 40th Birthday Pandemic Trip, Says Private Island Staff Were 'Grateful'
Khloe Kardashian is on the defensive for her big sis. During a Thursday appearance on The Ellen DeGeneres Show, the reality star defended the trip her family and friends went on to celebrate Kim's 40th birthday. After Kim shared a series of maskless photos from the trip on Tuesday, she faced severe backlash for traveling in the middle of the pandemic.
Kardashian revealed that only 20 to 25 people went on the trip for her sister and defended how the past year has been "frustrating" for everyone.
"I haven't heard a lot about it, but I did hear that people were upset that we all went out of town. I don't really know the extent of it," Kardashian told DeGeneres. "But this year is a frustrating year. I get it. I think there's so many frustrations going on for everybody. But also it's her 40th. This is something that she wanted to do for us. It was such a nice thing."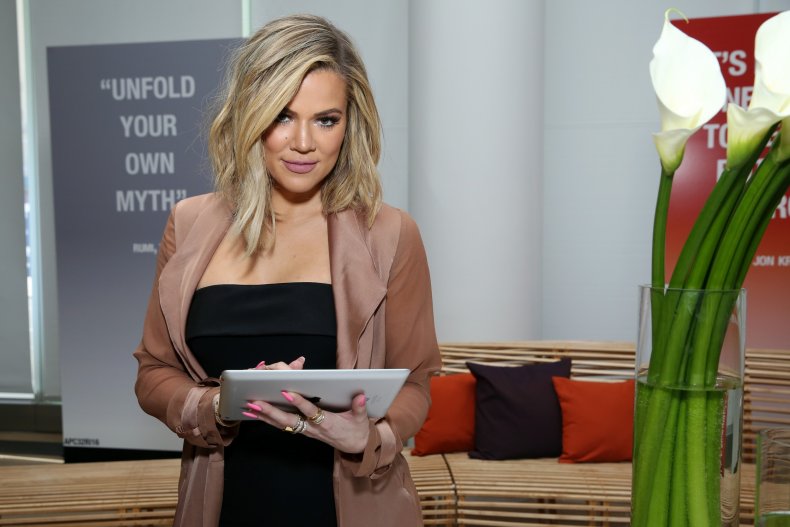 The reality star also said that the staff at the private island were also grateful for their being there. "Being there with all the precautions that we took and being there and how grateful everyone was for the tourism aspect of it," Khloe gushed.
"So many people said that we were their first party of guests that they've had in months and what it's done for them to be able to pay their bills or to be able to do stuff for their family, just hearing those messages when we were there, we felt really good and we felt so safe," she continued. "We did it in the safest way I could imagine someone doing it."
Kardashian is more focused on the amazing memories her family had together rather than the backlash they faced. "It was such a beautiful experience and I want Kim to focus on just how beautiful it was and what she did for everybody," she concluded. "I don't want that to overshadow all the greatness."
On Tuesday, Kim shared a glimpse of her lavish birthday, full of tropical landscapes and void of the Kardashian clan wearing masks.
The one tweet that Kim shared that sparked particular backlash read: "After 2 weeks of multiple health screens and asking everyone to quarantine, I surprised my closest inner circle with a trip to a private island where we could pretend things were normal just for a brief moment in time."
Despite participating in constant health screenings and covid-19 tests, it came off as tone-deaf and angered many who didn't have the luxury to drop everything and head to a private island.
Naturally, the Internet reacted, creating a meme out of the absurd tweet, where folks shared their version of an island where they could "pretending things were normal just for brief moment in time."