Khloé Kardashian's Ex-Boyfriend French Montana Responds to Tristan Thompson Cheating Rumors
Rapper French Montana issued a statement after he was asking about Cleveland Cavaliers player Tristan Thompson cheating on Keeping Up With the Kardashians star Khloé Kardashian. TMZ caught up with the "Unforgettable" star on Wednesday outside of Poppy nightclub in Los Angeles. He and Kardashian dated in 2014 after she split from ex-husband Lamar Odom.
At first, French Montana ignored the paparazzi. "Let me tell you something," he started, "I just want everybody to be happy. That's all we want."
French then started to bop and weave. "All this negativity, I duck and move, Papi," he said, indirectly addressing allegations that Thompson cheated on Kardashian multiple times with multiple women while she was pregnant with their child.
Ultimately, the Moroccan-born start wanted people to focus on the positive things in life. "We're doing good. We're living good. We're healthy. We're wealthy," he said. "You know what I'm saying?"
Kardashian, 33, reportedly gave birth Thursday. The Good American designer confirmed her pregnancy in December after months of speculation.
"My greatest dream realized. We are having a baby!" she wrote on Instagram at the time. "I had been waiting and wondering but God had a plan all along. He knew what He was doing. I simply had to trust in Him and be patient."
During a March episode of KUWTK, Kardashian revealed she was disappointed she was having a girl. Instead of the doctor confirming the baby's gender, she had sister Kylie Jenner reveal the sex—and it wasn't a boy like she had hoped.
"I'm really hoping Kylie's lying," she said. "I just was convinced that I was having a boy, so to be having a girl it's just like, 'Okay that wasn't what I thought was going on.'"
"When you have your mind made up as to what you're having … everyone told me you're going to feel what you're having and you'll just kind of know," she continued. "And then when you find out it's the complete opposite, it's just a shock."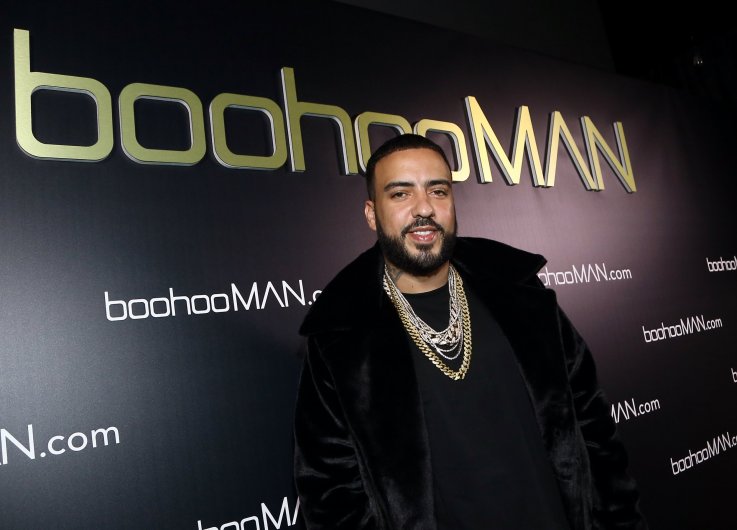 Khloé Kardashian's Ex-Boyfriend French Montana Responds to Tristan Thompson Cheating Rumors | Culture