Who Are Khuram Butt and Rachid Redouane? Two London Attackers Named By Police, One Was Known to Intelligence Agencies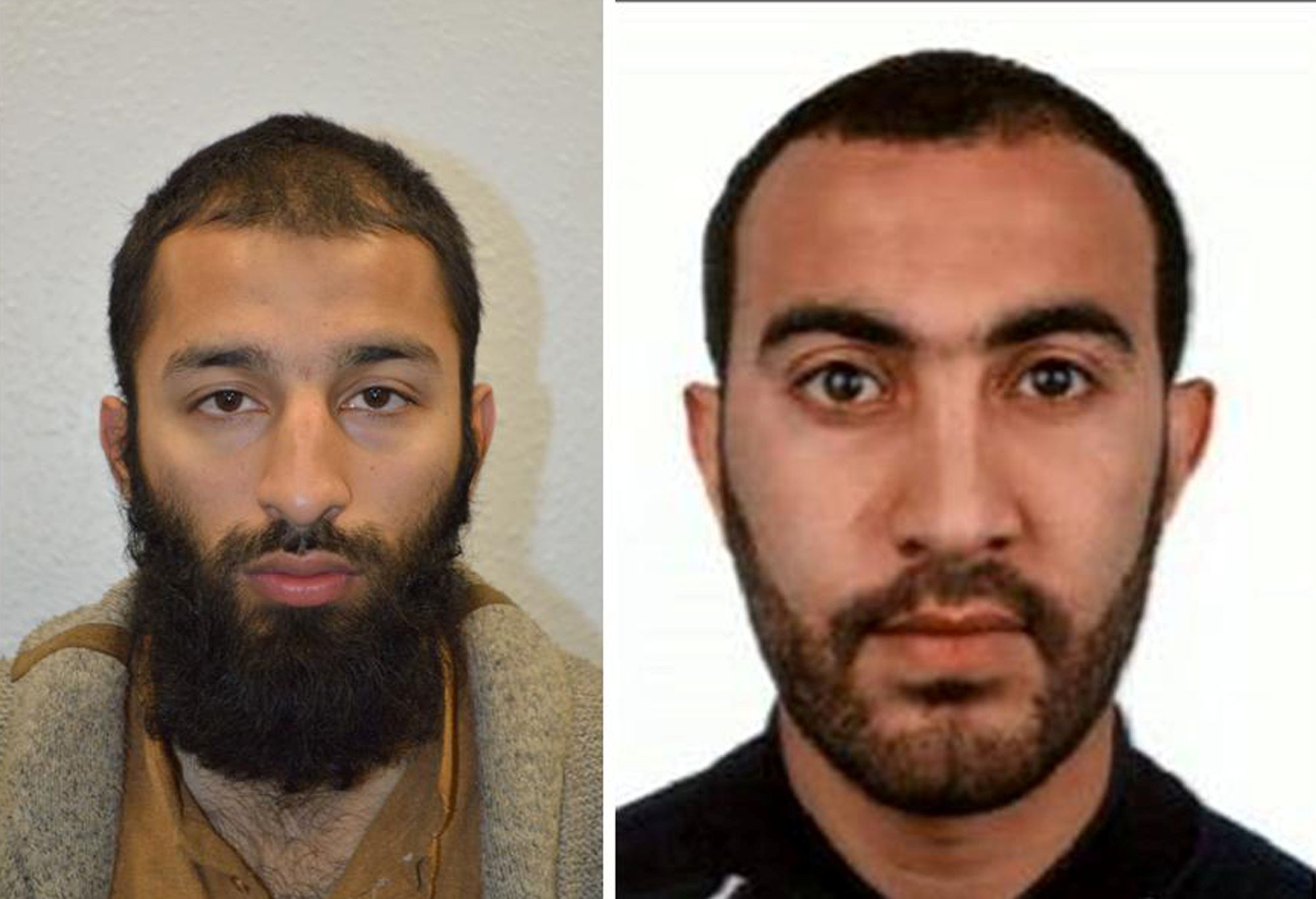 Two of the three men who carried out attacks on London Bridge and Borough Market on Saturday have been identified by police as Khuram Shazad Butt and Rachid Redouane. Both men were from Barking, in East London, London's Metropolitan Police said. All three men were shot dead following the incident, which left seven people dead and dozens more injured.
Related: London Attacker Followed ISIS Recruiter and Radical U.S. Preacher Ahmad Musa Jibril
Butt, 27, was a British citizen who was born in Pakistan, while Redouane, 31 claimed to be Moroccan and Libyan. Redouane also is said to have used another identity, that of Rachid Elkhdar. Investigations are ongoing to identify the third attacker, and police are continuing to appeal for further information. Twelve people have so far been arrested.
"I would urge anyone with information about these men, their movements in the days and hours before the attack and the places they frequented to come forward," read a statement from the Met's Counter Terrorism Command. "The police and our partners are doing everything we can across the country to help prevent further attacks and protect the public from harm.
"At any one time MI5 and police are conducting around 500 active investigations, involving 3,000 subjects of interest. Additionally, there are around 20,000 individuals who are former subjects of interest, whose risk remains subject to review by MI5 and its partners. The security and intelligence services and police have stopped 18 plots since 2013, including five since the Westminster attack two months ago."
Reports have described Butt, who was pictured in the aftermath of the attack with canisters strapped to his body, as the ringleader of the trio. The Met's statement confirmed that, unlike Redouane, Butt was known to police and to intelligence service MI5. Butt was a supporter of the banned Islamist group al-Muhajiroun and was also featured in a documentary from Channel 4 titled The Jihadis Next Door, which discussed the threat of Islamic extremism in London.