Woman Kidnapped in Front of Home in Terrifying Ring Doorbell Footage
Ring doorbell footage captured the harrowing moment when a woman was beaten and dragged away. Charlotte-Mecklenburg Police Department (CMPD) have launched an investigation.
On December 15, 2021, at roughly 7:20 a.m. police in the Eastway Division responded to the 3700 block of Driftwood Drive regarding a Check the Welfare call for service.
Officers spoke with a resident who showed them the footage that their Ring doorbell had captured earlier that morning. The footage was dated at approximately 3:00 a.m. on December 15, 2021.
In the video, a person can be seen running towards a door and banging on it twice before being assaulted from behind.
The person is then thrown to the ground where they are hit in the head and body multiple times before they are dragged away. A parked car can also be seen on the road which police believe was a silver Honda Fit. According to Charlotte-Mecklenburg Police, the vehicle in the road was last seen traveling toward Albermarle Road.
Police believe the injuries sustained in the assault require immediate medical treatment. During a press conference on Wednesday, Police Captain Joel McNelly said "It is a violent attack."
"It is imperative that people see this and help identify the people. Looking at the video, it tells me that the person perpetrating this attack is a violent person.
"It is critical for us to get information on this immediately because we believe the victim was hurt and may need medical attention. That is job number one."
The police also posted the video of the assault to their Twitter page on Wednesday calling for any information about the people in the video.
It was posted with the caption: "Homicide detectives aer asking for any information that may lead to identifying or locating either party in this violent incident. A silver Honda Fit is believed to be the suspect vehicle. Detectives believe the victim sustained injuries demanding immediate medical attention.
"Anyone with information about the whereabouts of either subject is asked to call 9-1-1 immediately. The public can also leave information anonymously by contacting CLTcrimestopper at 704-334-1600 or charlotecrimestoppers.com"
Newsweek has contacted the Charlotte-Mecklenburg Police Department for comment.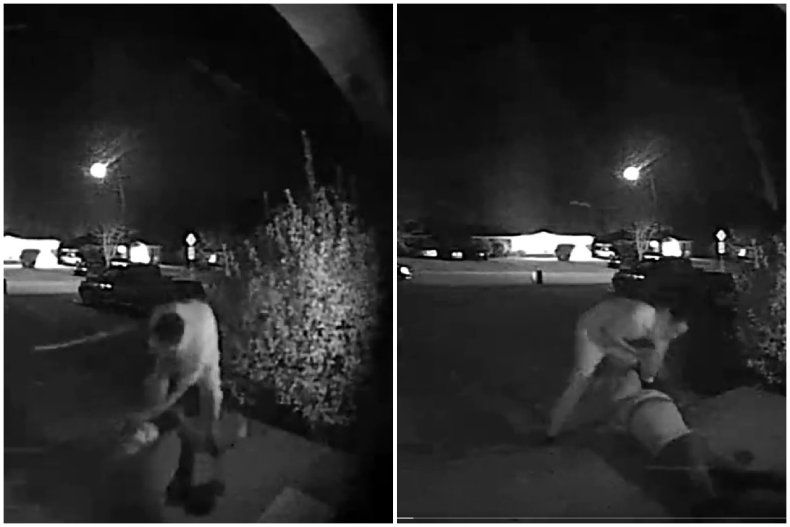 Earlier this month Newsweek reported on another kidnapping, this time involving the U.S. Customs and Border Protection and an arrest that they made.
19-year-old Christopher Jesus Constanzo was taken into custody December 2 for allegedly abducting a 16-year old girl. He is accused of attempting to cross the border into Canada in the early morning but was denied to due lack of proof of a negative COVID-19 test.
He was arrested after his passenger, the 16-year old, told agents that he had abducted her and sexually assaulted her.
According to a statement from the Vermont State Police, Constanzo allegedly kidnapped the girl somewhere in Connecticut and kept her in the trunk of his car, a 2007 Toyota Camry.
The investigation is ongoing and is being handled by Homeland Security Investigations with assistance from the Vermont State Police.