More Children Were Shot Dead in 2017 Than On-Duty Police Officers and Active Duty Military, Study Says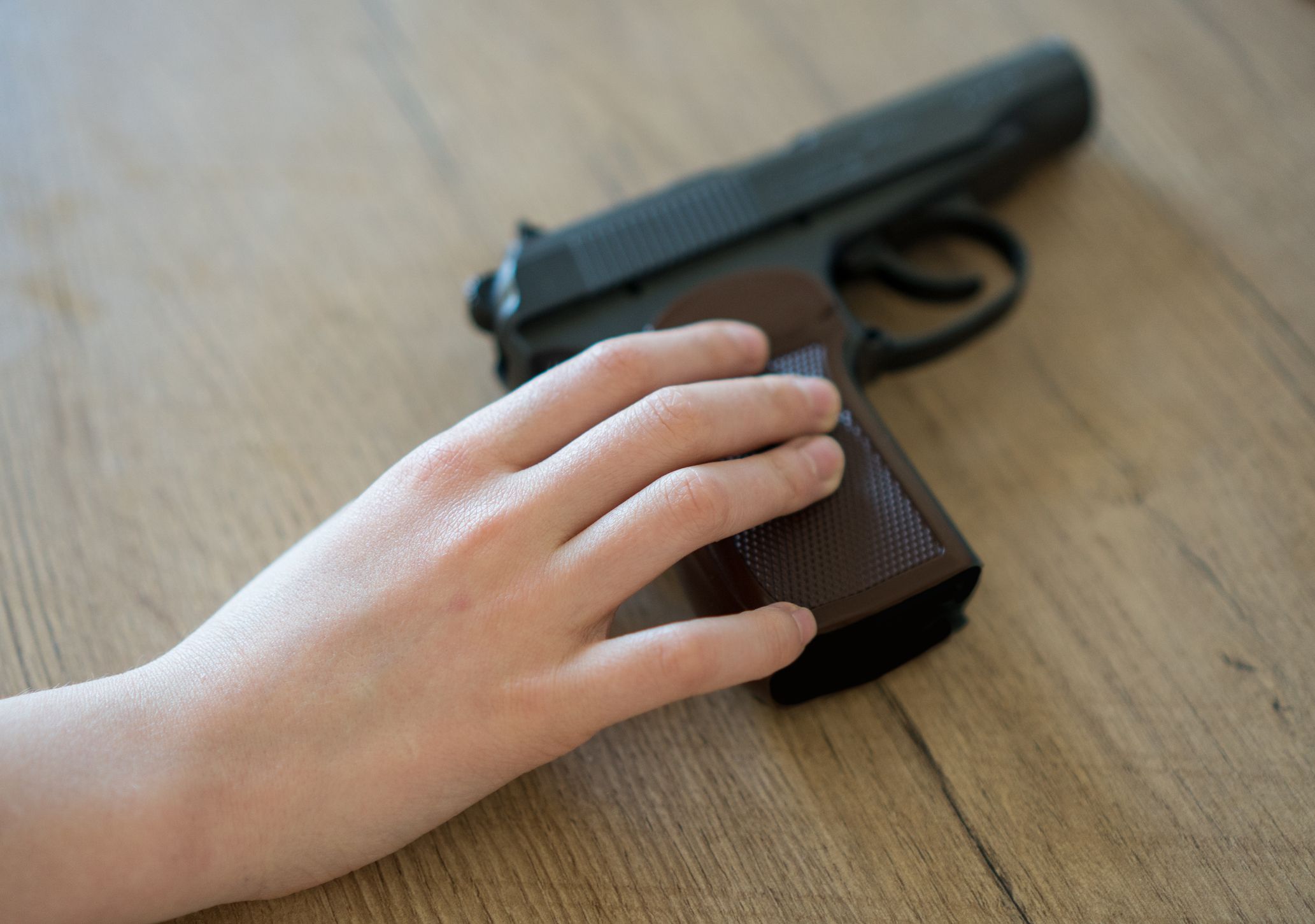 The number of children killed by guns has risen at an alarming rate and to epidemic proportions in the past two decades, according to researchers.
More children were shot dead in 2017 than on-duty police officers and active duty military, a study published in The American Journal of Medicine showed.
The team at Florida Atlantic University's Schmidt College of Medicine assessed the most recent data collected by the National Center for Health Statistics and found that 38,940 children aged between 5 to 18 years old died in circumstances involving a firearm between 1999 and 2017.
Some 6,464 deaths involved children between 5 to 14 years of age, amounting to 340 deaths annually on average. A further 32,478 children between 15 to 18 years old died, or 2,050 per year on average between 1999 and 2017.
Of these children, 61 percent were killed in an assault involving a firearm, while 32 percent died by suicide. A further 5 percent died in an accident. The death was undetermined in 2 percent of cases.
Black children were found to be particularly vulnerable to gun violence, making up 41 percent of deaths studied. Of those, 86 percent were boys.
The authors noted the start of a gun death epidemic among 15- to 18-year-old children in 2009. It was later followed by a second among children 5 to 15 years of age.
"It is sobering that in 2017, there were 144 police officers who died in the line of duty and about 1,000 active duty military throughout the world who died, whereas 2,462 school-age children were killed by firearms," the authors wrote of their findings based on children in the U.S.
"These descriptive data indicate that mortality rates from firearms in United States schoolchildren are increasing at alarming rates especially among blacks and those aged 15 to 18 years."
The authors cited past studies showing homicide rates in the U.S. are six to nine-fold higher when compared with those of other developed nations. Between 2013 and 2016, the number of homicides spiked by 28 percent, with most involving a firearm.
The research is the latest in a string of studies to shed light on how children are victims of gun violence in the U.S. Last year, a study revealed firearms are the second biggest cause of death among young people after car crashes, with as many as eight children being killed by guns each day in the U.S. The research based on the latest figures from 2016 was published in The New England Journal of Medicine.
An abstract of a study presented at the American Academy of Pediatrics 2018 National Conference & Exhibition showed double the number of children are killed by guns in states with more lenient gun laws than those with strict laws.
Commenting on The New England Journal of Medicine study at the time, Dr. Sierra Smucker of Sanford School of Public Policy, Duke University, who did not work on the research, told Newsweek: "The high percentage of children who are killed in firearm homicides may be related to the risk children face in violent domestic contexts.
"We know from extensive research that the presence of a firearm in a domestic violence incident increases the risk of intimate partner homicide, but we also see that these cases are more likely to include multiple deaths and these additional murders are often the children living in the home."