Kids' Reactions to 'Little Mermaid' Trailer Go Viral Amid Controversy
The trailer for Disney's live-action The Little Mermaid is out and with Halle Bailey playing the lead role of Ariel, and her casting has delighted many young children, with reactions posted online showing the importance of representation.
The first footage of the highly anticipated movie was unveiled at Disney's D23 expo over the weekend, showing the R&B singer's casting in the iconic musical.
When the 22-year-old was cast in the role back in 2019, the movie's director Rob Marshall said that after an extensive search it was "abundantly clear" that Bailey was the perfect choice.
Sadly, a backlash against casting a Black Ariel ensued and the trailer's release prompted yet more racist criticism on social media.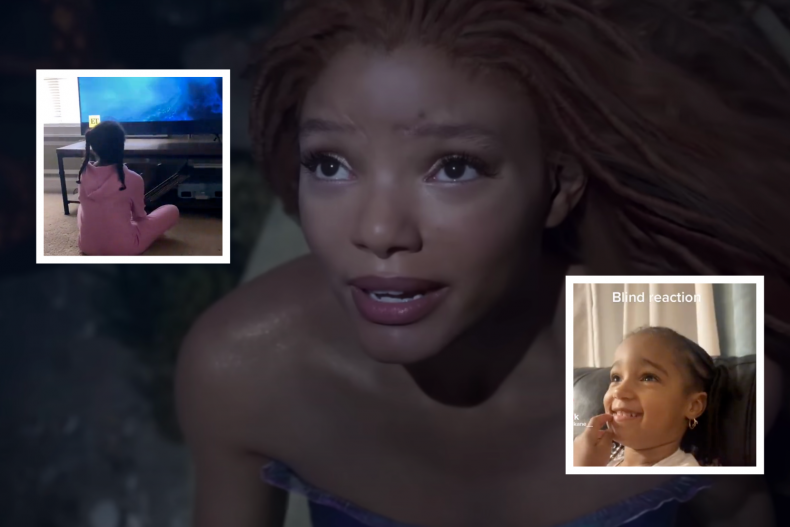 The hashtag #NotMyAriel trended in 2019 and this weekend it saw something of a resurgence, not dissimilar to the current conversation surrounding the diverse casting of House of the Dragon and Rings of Power.
However, despite the backlash, people praising the film and Bailey's performance appear to outweigh the negativity and a heartwarming thread of Black children reacting with joy to the trailer has now gone viral.
Twitter user @normanination4 compiled a thread of TikTok videos of parents showing Black kids reacting to Bailey in The Little Mermaid preview, which has clocked up more than 198,000 likes and prompted a conversation about the importance of representation.
"As I stroll on TikTok, I keep seeing parents video their children reacting to The Little Mermaid trailer. So instead of focusing so much on the negative, I thought I'd show a thread of the little black kids who are excited to see their favorite princess look like them," the thread reads.
One clip shows two little girls lighting up when Bailey appears on screen, while another shows a three-year-old joyfully seeing the star and exclaiming: "I think she's brown! Brown Ariel is cute."
In another clip, two young boys can be heard saying: "She's pretty. And she's Black!"
The original poster then addressed Baily and added: "@HalleBailey, you're about to impact so many little black kids lives with this movie. I hope you know how inspiring and amazing you are. Bless you!!"
Discussing the role in an interview with Variety, Bailey said: "I want the little girl in me and the little girls just like me who are watching to know that they're special, and that they should be a princess in every single way.
"There's no reason that they shouldn't be. That reassurance was something that I needed."
The Little Mermaid will premiere in theaters in May 2023.