Killing Eve Season 3 is coming a few weeks earlier than expected, with the show beginning on Sunday, April 12 to fill the gap in the schedule caused by The Walking Dead Season 10 having one less episode than anticipated on AMC.
As with Season 2, the third season of the Jodie Comer and Sandra Oh show will air at the same time on AMC and BBC America. For the first time, the show will also air in the U.K. the same month as it airs in the U.S.
How to watch Killing Eve Season 3 online
The new season will premiere on both BBC America and AMC on Sunday, April 12 at 9 p.m. ET, with the remaining seven episodes airing weekly on the channels in the same timeslot. Shortly after airing on the networks, the episodes will be available to watch online on the AMC and BBC America website and apps.
These episodes are only available to those who have the two channels as part of their cable package, with users having to log in with their provider to access episodes. However, AMC sometimes makes episodes of its shows free for everyone to watch, so it is worth keeping an eye on the network's social media feeds for an announcement.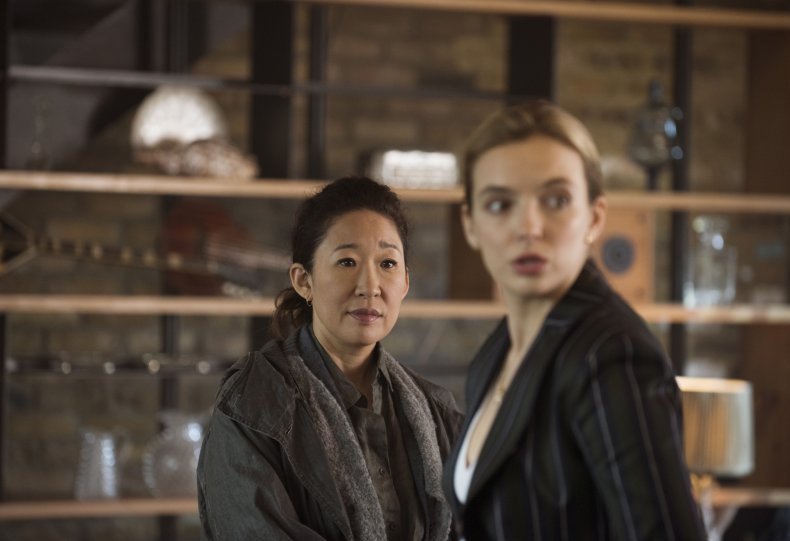 Killing Eve's eventual streaming home will be Hulu, but fans will have to wait a few more months before the next set of episodes go to the service. Hulu got Killing Eve Season 2 in December 2019, so Season 3 is unlikely to join it until winter 2020.
Fans in the U.K. will have a slightly easier job watching the new Killing Eve at the same time as in the U.S. Whereas British fans have previously had a wait a few months after the American air date before they got to see the show, the first episode of Season 3 will be available on iPlayer from Monday, April 13. The episode will then air on BBC One on Sunday, April 19 at 9 p.m.
U.S. viewers who want a recap of what has happened in Killing Eve so far can find the first two seasons on Hulu now, as well as on DirecTV and Sling. Episodes of Season 2 are also streaming on AMC.
Killing Eve Season 3 starts on Sunday, April 12 on AMC and BBC America.